---
November 22, 2013 5:13 AM
APIs
,
social media
,
Video conferencing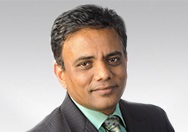 This is a guest post for the Computer Weekly Developer Network by A.E. Natarajan, executive vice president of...
July 19, 2013 5:31 AM
Collaboration
,
Polycom
,
Video conferencing
What do you mean you don't associate 360-degree panoramic HD video conferencing and "teleprescence" with software application development, what on Earth is wrong with you? In all honesty, there may be more big data and Business Intelligence focused programmers out there than there are video-link...
---
May 23, 2013 7:14 AM
Polycom
,
Video conferencing
At some point during the 1900s (or thereabouts) what we used to know as video conferencing became known as presence, telepresence, or even immersive telepresence if you will.
---