---
January 29, 2014 4:52 AM
Mobile Application Development
,
Security
,
User experience
,
User Interface
This is a guest post for the Computer Weekly Developer Network by Paul Steiner -- general manager for EMEA of enterprise-class secure mobile productivity solutions company Accellion.


RSS Feed

Email a friend
January 8, 2013 4:58 AM
User Interface
New software libraries are being constructed for programmers to start employing so-called Vision Intelligence technologies into applications that can "see" what is going on in the environment around them. In this regard, a new computer vision (CV) software library has been launched for the...
---
November 30, 2012 9:30 AM
Infragistics
,
User Interface
As the term User eXperience (or UX) now seems to be falling into the lexicon of de facto standard IT terminology, it is logically guaranteed that vendors focused on presentation layer and GUI technologies should use the UX term to colour and spin the worth of their latest products. What is User...
---
October 17, 2012 6:11 PM
User Interface
Obviously most readers will know the importance of mobile technologies with their inherent use of "touch" technologies used to drive our interaction with modern applications. How many times have you spent a while using your tablet and/or smartphone and then sat at your laptop as you instinctively...
---
March 14, 2012 4:04 AM
cloud
,
Database
,
Developer
,
Embarcadero
,
GPU
,
HTML5
,
User Interface
March is a little late for 'year-ahead' prediction stories; the looking back - looking ahead story tactic is usually reserved for the Christmas silly season when we're all a little more amenable to lighthearted (or serious) postulating. So do technology prognostications ever warrant any credence?...
---
February 10, 2012 8:42 AM
Infragistics
,
Mobile Application Development
,
User Interface
This is a guest post to the Computer Weekly Developer Network written by Marshal Datkowitz, a senior user experience architect in the 'user experience' group at Infragistics.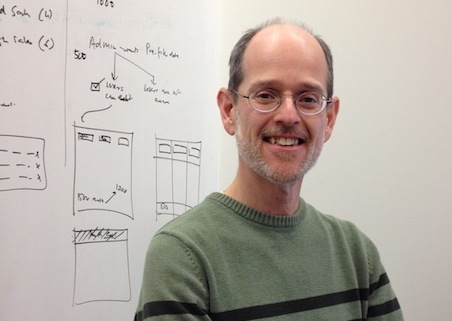 ---