---
January 15, 2014 4:52 AM
gesture
,
Intel
,
touch
We are all looking for the next so-called 'paradigm shift' sea-change 'strategic inflexion point' platform upheaval, so could 3-D touch/gesture-based augmented reality (AR) development be the next big thing?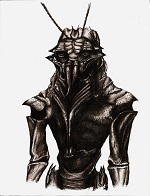 RSS Feed

Email a friend
---
July 9, 2013 3:02 AM
Surface
,
touch
,
Windows 8
The disappearance of the Microsoft Windows Start button (or "Orb" if you are Windows 7 purist) from the Windows 8 iteration of the firm's core operating system offering caused a considerable public outcry. The masses appeared to resist change from Redmond's most revered user interface...
---
March 13, 2013 3:39 PM
concurrency
,
HTML5
,
Intel
,
parallelism
,
Processors
,
Programmer
,
touch
Software application developers have (to a degree) been able to tap into greater power channels for their applications by relying on additional hardware resources (rather than refining their code as such) for some time now. Specifically, programmers have been able to "just throw another core at...
---
February 19, 2013 6:54 AM
gesture
,
Intel
,
Mouse
,
touch
So you thought that touch-based input was at the cutting edge of Human-Computer Interface (HCI) technology? Face recognition and hand gestures go deeper into this still-nascent sphere of HCI and software application development says Intel, as the firm now develops its so-called 'perceptual...
---
January 4, 2013 4:41 AM
Artificial intelligence
,
touch
Artificial Intelligence (AI) software company Expertmaker is trying to pin down the AI trends that developers will need to be aware of for the next round of apps that emerge in this space. Expertmaker founder Lars Hard says that AI-powered search is next on the horizon as are "smart and adaptive"...
---
August 5, 2011 12:08 PM
Developers
,
HTML5
,
touch
,
Windows 8
Microsoft has previewed working prototypes of its next operating system (OS) on the MSDN developer portal. The cleverly titled "Windows 8" OS is built with touch applications in mind and (unsurprisingly perhaps) looks ever such a little bit like Mac OS X Lion with its large screen icons, which are...
---