---
March 22, 2016 1:06 PM
Analytics
,
cloud
,
Pivotal
,
TIBCO
Analytics and event processing firm TIBCO and application development methodology polyglot Pivotal have snuggled up this month in a bid to offer a 'cloud native' platform for digital business. The firms' collaboration is focused on simplifying the creation of cloud native applications via TIBCO...
January 15, 2016 7:53 AM
API
,
automotive
,
Mashery
,
TIBCO
Automotive 'aftermarket' technical information company Autodata has released a new batch of Application Programming Interfaces (APIs). Working with TIBCO Mashery, the Autodata Developer Portal allows access to more than 70 APIs covering Autodata's diagnostic, repair and servicing information...
---
July 29, 2015 8:33 AM
Analytics
,
TIBCO
This is a guest post for the Computer Weekly Developer Network blog written by Maurizio Canton, CTO EMEA, TIBCO Software.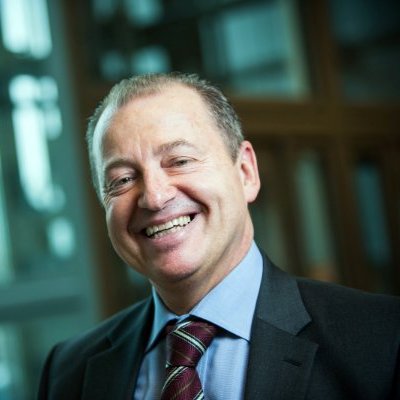 ---
November 2, 2014 12:55 PM
Spotfire
,
TIBCO
TIBCO NOW is staged this week in San Francisco, so what can we expect? 10 basic facts should cover us off... Fact #1 -- TIBCO will remind us that its company name is justifiably capitalised and that it stands for The Information...
---
June 18, 2014 5:47 AM
basketball
,
Big Data
,
Data
,
Data analysis
,
Operations
,
TIBCO
You can pretty much forget big data. Okay maybe let's not completely forget it. But you can forget our previous (already arguably archaic) definition of what constitutes useful big data to the business. Today we need to focus on fast data. A little bit of spin here perhaps yes... but this is...
---
February 6, 2014 7:07 AM
Data Analytics
,
TIBCO
TIBCO has this week announced its cloud-based Spotfire data discovery and visualisation platform.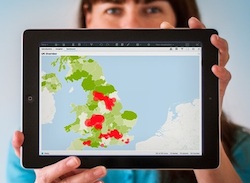 ---
October 4, 2013 5:28 AM
API
,
Application Lifecycle Management
,
TIBCO
It's going to be a busy month for TIBCO -- the firm will be busily explaining to "reporters" (that's the American word for journalists, editors, serious technology writers etc.) that its name should remain in capitals and not be written as Tibco. TIBCO stands for The...
---
May 22, 2013 3:55 AM
cloud
,
Developer
,
DevOps
,
Integration
,
TIBCO
Not enough companies are talking about the guts of cloud mechanics. Areas we need more detail on include the implementation of automation controls, new security considerations for cloud environments, the real world deployment of governance layers -- and, crucially, application provisioning,...
---
May 7, 2013 4:26 AM
analysis
,
Big Data
,
TIBCO
Big data on its own is just big data, but big data with analytics equals insight -- and insight equals business value. The industry is reverberating with this mantra and you can reasonably expect a few of the more committed data-centric evangelists to have the above slogan tattooed onto their...
---
September 30, 2012 6:57 PM
Big Data
,
middleware
,
Oracle
,
TIBCO
Ask a database vendor what they want to talk about next and odds on they'll say "big data and analytics" pretty quick. Ask a middleware or infrastructure software the same question, you'll probably get the same answer. Actually, if you ask a cloud hosting provider, a storage specialist, a Business...
---