---
December 21, 2015 12:38 PM
Analytics
,
Big Data
,
Data
,
Tablets
,
visibility
,
Visualisation
It's been a busy year for Tableau Software -- the data visualisation firm has pushed out what amounts to more product updates than at any time in its past.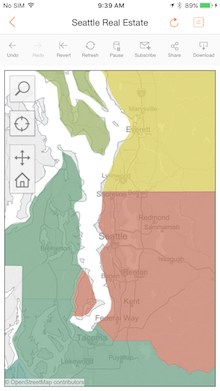 RSS Feed

Email a friend
August 16, 2012 3:05 AM
apps
,
leisure
,
sports
,
Tablets
With Britain's post-Olympic 'feel good must get down the gym' factor at its peak just now, this is clearly the right week out of 52 to launch a new mobile health and fitness "app" to the market. David Lloyd Leisure's free UK mobile app includes a club finder, options to view photo galleries of...
---
August 2, 2011 6:54 AM
Enterprise mobility
,
Tablets
Developers are (according to some vendors) becoming "enlivened" by the musings of tablet PC makers from Apple to BlackBerry, as they "talk up" the opportunities for business applications development. But, says KeyPoint Technologies, the market may not quite be about to "burgeon" to the degree that...
---
---
November 24, 2010 10:38 AM
Mobile development
,
Tablets
I have been working on a piece with esteemed blogger and corporate writer Eric Lai this week looking at predictions in the enterprise mobility space. The upshot of which was that Lai had taken the obvious by clever route to predicting that there could be...
---