---
August 10, 2015 9:18 AM
Software AG
This is a guest post for the Computer Weekly Developer Network blog by Matt Smith. Smith is chief technical officer for UK, Germany, Nordics and South Africa region at


RSS Feed

Email a friend
March 2, 2015 11:00 AM
CeBIT
,
Intel
,
Software AG
Fortunately, for those of us that enjoy a good tech trade show, CeBit 2015 is on.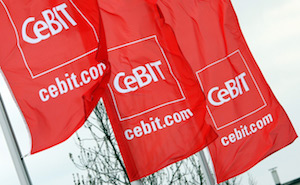 Fortunately, this year's show is...
---
August 23, 2013 3:45 AM
Software AG
Data analytics was born among the American industrialists of the late 1800s. Henry Ford is said to have studied and measured the pacing of the processes down the assembly line when the Model T was produced back in 1908.
---