---
January 13, 2014 5:29 AM
debugginig
,
social media
,
twitter
I have for many months tried to engage with the technical and communications teams at Twitter and Tweetdeck. It's a bit like trying to talk to that large company from California named after a fruit i.e. they might occasionally reply, but you don't ever feel like you're going to get any insight...
November 22, 2013 5:13 AM
APIs
,
social media
,
Video conferencing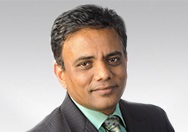 This is a guest post for the Computer Weekly Developer Network by A.E. Natarajan, executive vice president of...
---
---
January 16, 2012 10:57 AM
Collaboration
,
Social business
,
social media
IBM's largest annual geek-fest kicked off this week in Orlando. Rock band OK GO opened the show with a superb live performance of their hit "Here I Go Again" -- but this week's highlight will be a keynote delivered by Sir Tim Berners-Lee later this Wednesday. Before that, the guest speaker on day...
---