---
May 22, 2015 7:55 AM
Education
,
kids
,
Salesforce.com
Salesforce melted a few hearts yesterday at its World Tour 2015 London event in the ExCel exhibition centre. Developer zones are ALWAYS fabulously 'awesome', but this one takes...
April 25, 2014 10:37 AM
micro-moment
,
Salesforce.com
Estimates from 2013 suggest that UK users look at their mobile devices an average of 34 times a day, a number that has helped give rise so what vendors like to call the so-called "micro-moment" app experience. The mirco-moment app Industry pressure now points towards the need for...
---
March 8, 2013 6:10 AM
Developer
,
Salesforce.com
This is a guest blog for the Computer Weekly Application Developer Network By Adam Seligman, VP of developer relations at salesforce.com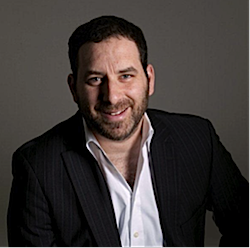 ---
December 4, 2012 2:24 PM
cloud
,
on-demand
,
Salesforce.com
Not quite an 'end of 2012' story (but they won't be far off), it appears that salesforce.com will soon be hanging out the bunting (not sure if they do that in San Francisco) to celebrate its first "billion transaction day" on the salesforce platform. To put this into perspective, salesforce's...
---
September 19, 2012 5:27 PM
cloud
,
Cloud Computing
,
Java
,
Salesforce.com
Salesforce.com stages its Dreamforce 2012 conference and exhibition this week in the shadow of downtown San Francisco's hip vibe and bracing ocean-facing climate. The company has drawn what is claimed to be 70,000 attendees and over 350 cloud-centric companies together under one roof for this...
---
July 1, 2012 9:33 AM
cloud
,
Cloud Computing
,
Salesforce.com
Will PC's (as we once knew them) die out now that the cloud computing model of service-based software application delivery and virtualised data storage and management has taken hold? Are we one step away from referring to computers not as computers, but as "cloud monitors", where the only...
---
March 30, 2012 10:50 AM
Salesforce.com
Saleforce.com has set the dates in stone for its annual Cloudforce event this year on 22nd May 2012 at ICC ExCeL London. Labeled as the Cloudforce Social Enterprise Tour, this year's event is distinguished by its heavier developer streams. In what is being described as "extensive" developer...
---