---
March 16, 2016 3:37 PM
Collaboration
,
Connectivity
,
Healthcare
Jive Software has showcased a number of its application implementation successes to validate the full-blown use of collaboration software in the healthcare industry.


RSS Feed

Email a friend
February 18, 2016 9:17 AM
Application delivery
,
Availability
,
Veeam
What is the application availability gap and should software application developers be concerned about it?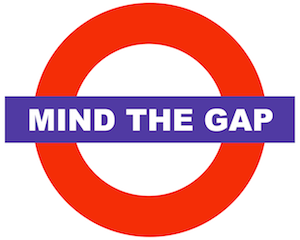 ---
May 14, 2015 1:46 PM
F5
F5 Networks holds its Agility 2015 conference next week in the bright and shiny Scottish capital city of Edinburgh. There's a bit of urban myth surrounding why F5 is called F5, but popular agreement (and, shamefully, Wikipedia) seems to have settled upon the firm having taken its name from the...
---
May 12, 2015 11:50 AM
Spiceworks
Spiceworks has announced a new developer toolkit, transaction processing capabilities and apps for its App Center. What is Spiceworks?
---
January 29, 2015 10:32 AM
Application delivery
,
F5
Fragmentation is everywhere. Applications are fragmenting into cloud-based services, the Internet of Things is fragmenting (some would say 'cracking up') around a dispirited set disconnected systems with no clear base of standards and then mobile is fragmenting around the constant battle for...
---
June 15, 2014 6:20 AM
Mobile
,
Networking
In 1817, Robert Owen, founder of the eight-hour movement in the UK, coined the slogan: 'Eight hours labour, eight hours recreation, eight hours rest' in order to regulate the hours that factory employees were subjected to.
---
June 11, 2014 9:01 AM
Aruba
,
Mobile
,
Software
,
Wireless
Aruba Networks staged its Airheads@EMEA Atmosphere 2014 conference this week to clarify and colour the company's current standing within the enterprise wireless networking technology marketplace.
---
February 18, 2014 8:41 AM
cloud
,
DevOps
,
F5
Should cloud focused software application developers and DevOps professionals trouble themselves with the mechanics of application streamlining? The Ops half of DevOps should surely find familiar ground here. But just how complex is cloud DevOps anyway? Specifically we are looking at technologies...
---
December 19, 2013 5:02 AM
CA
,
cloud
,
Microsoft
,
Network
,
Rackspace
Could the cloud computing model of service-based compute processing and data storage delivery be about to jolt at what we could call a strategic inflection point? Are software application development tools, components, libraries and wider/higher Integrated Development Environments now moving to...
---
May 3, 2013 12:17 PM
IBM
,
M2M
,
WebSphere
IBM held its Impact 2013 conference, exhibition and unconference in Las Vegas this week and you can read news of the firm's latest IBM MessageSight M2M technology for connected cars and other implementations
---