---
May 2, 2017 4:44 PM
Jive
Jive Software is an enterprise collaboration specialist with a focus on what it calls 'powering human connection' through the use of its software platform.
Is it really a platform?
It's always difficult to justify vendors positioning themselves as platform providers when, ostensibly and...
---
October 17, 2014 10:34 AM
Jive
,
Software collaboration
JiveWorld 2014 kicks off next week, so what should attendees (and watchers from afar) expect?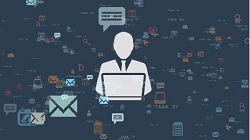 As...
---