---
August 19, 2015 1:08 PM
IDF
,
Intel
The Computer Weekly Developer Network is fond of the Intel Developer Forum (IDF) show.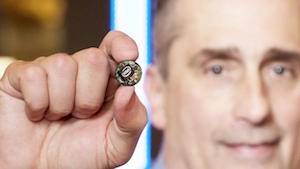 Reporting...
March 2, 2015 11:00 AM
CeBIT
,
Intel
,
Software AG
Fortunately, for those of us that enjoy a good tech trade show, CeBit 2015 is on.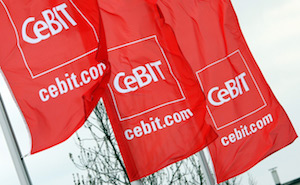 Fortunately, this year's show is...
---
February 26, 2015 9:59 AM
Games
,
Intel
Memory maker turned chip maker turned chip maker who also makes a lot of software company Intel has released an updated Intel XDK -- an all-in-one HTML5 development environment.
---
September 10, 2014 4:30 AM
Intel
One of the (arguably) better tech events of the year is staged this week in San Francisco, Intel Developer Forum.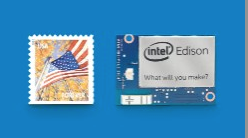 With...
---
January 15, 2014 4:52 AM
gesture
,
Intel
,
touch
We are all looking for the next so-called 'paradigm shift' sea-change 'strategic inflexion point' platform upheaval, so could 3-D touch/gesture-based augmented reality (AR) development be the next big thing?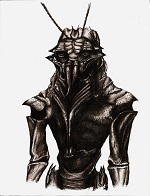 ---
December 3, 2013 6:47 AM
CSS3
,
HTML5
,
Intel
This is a guest post for the Computer Weekly Developer Network by Kevin J. Smith of Intel Corporation. How many apps does Intel manage? At Intel, our IT organisation owns and manages 1,400 applications and has procured an additional 3,000 applications for use within the...
---
September 21, 2013 7:39 AM
Asset management
,
Intel
As software application development now spans an infinite variety of user touchpoints across a multiplicity of devices, is it fair to assume that our definition of digital assets...
---
September 11, 2013 9:29 AM
Intel
,
Software
There's some thought provoking discussion going on at Intel Developer Forum this week. Intel is rolling out a bunch of new processors and developer suites and you can read about those items in the product blogs... ... but it is the futurists and the microprocessor evangelists who have some of the...
---
September 10, 2013 3:07 PM
Intel
,
Processors
,
Programmer
Steve Brown, Intel chief evangelist and futurist kicked off this San Francisco located event this year with what is now (for all vendors) known as the "day zero" pre-show briefing. The company is using this year's gathering of programmers and other IT pros to explain where its vision of future...
---
September 6, 2013 9:29 AM
Developer
,
Intel
Intel kicks of its eponymously named developer forum (IDF to the cognoscenti if you don't mind) next week in San Francisco's Moscone center/centre for what is its 13th (lucky for some) year. This year we can expect to hear the firm talk more about enterprise cloud adoption in an open data centre...
---