---
November 11, 2015 3:21 PM
Big Data
,
Informatica
,
Integration
Informatica launches industry's first integrated platform for big data management said the press release headline in what is, arguably, something of an overstatement all round.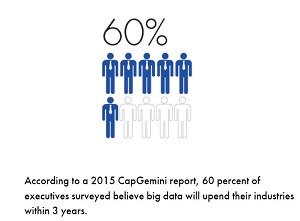 RSS Feed

Email a friend
May 22, 2013 3:55 AM
cloud
,
Developer
,
DevOps
,
Integration
,
TIBCO
Not enough companies are talking about the guts of cloud mechanics. Areas we need more detail on include the implementation of automation controls, new security considerations for cloud environments, the real world deployment of governance layers -- and, crucially, application provisioning,...
---
October 30, 2012 4:57 AM
Application migration
,
cloud
,
Integration
,
SAP
Developers working across the Sybase and SAP product sets should take note of changes at the commercial end this month as the parent firm is setting out new pricing and a refreshed set of policies intended to bond (by which we mean "integrate")
---
September 26, 2012 12:49 PM
Integration
,
Social business
,
TIBCO
The TUCON TIBCO User Conference is staged this week in Las Vegas at the extremely new and shiny Aria resort. In keeping with the current technology streams being championed and evangelised by many large scale IT vendors right now, TIBCO is working to make the social enterprise zone an accepted...
---
November 19, 2010 9:46 AM
Agile
,
Agility
,
Integration
,
Testing
Much of the last decade's software application development publicity has been characterised by vendors at various segments of the application lifecycle telling us that a huge percentage of projects go bad and fail to deliver.
Failing to deliver: on time, on budget, on spec or even at...
---
October 18, 2010 9:10 AM
CA
,
Cloud Computing
,
Integration
,
Workload
CA Technologies used its recent appearance at VMworld 2010 Europe to hang out the flags for a new agreement to integrate its own CA IT Process Automation Manager with the VMware vCloud Application Programming Interface (API).
The integration, which according to official sources is under...
---
July 26, 2010 10:45 AM
Databases
,
Integration
,
Real-time data
I read an analysis report this weekend by Alan Arnold who is CTO for systems management company Vision Solutions. Arnold's view of real-time data sharing is that it is a serious challenge for...
---