---
May 7, 2018 2:23 PM
Google
There's application components and there's containerisation and there's all forms of compartmentalisation designed to separate out 'discrete' functions of application design in order to align with the abstracted world of cloud computing and web architecture where we can manage resources...
April 9, 2018 6:20 AM
Data Center
,
Google
Google has attempted to shine a light on Application Performance Management (APM) technologies built in what the company calls 'a developer-first mindset' to monitor and tune the performance of applications. The end-game suggestion here is that we don't 'just' turn cloud on, we also need to...
---
July 19, 2014 9:01 AM
Apple
,
Cocoa
,
go
,
Google
Swift is a popular term, name, noun and thing. Quite apart from SWIFT as a type of Suzuki Jeep, a bird, an alternative metal band from North Carolina and an Australian netball team -- swift crops up in technology circles several times.

0 Comments

RSS Feed

Email a friend
---
April 23, 2014 2:37 PM
Google
,
Google Glass
So we all know that Google Glass is (kind of) available now and it represents one of the most progressive manifestations yet of real 'wearable' technology, right?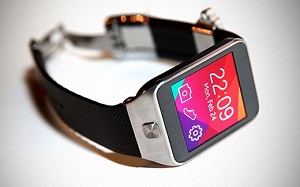 ---
July 28, 2011 11:11 AM
Big Data
,
Developer
,
Google
,
Google Maps
,
Metadata
,
SAP
SAP has collaborated with Google to help customers manage large data volumes. The concept uses visual displays to "leverage" (ouch!) SAP business analytics software with location-based data capabilities, thus allowing users to interact with real-time information via Google Maps. So this is...
---
March 11, 2011 2:38 PM
competition
,
Google
,
YouTube
The Google I/O developer conference appears to be one of the most popular and over-subscribed events on the software industry calendar. The suggestion has been made that this year's event sold out in less than an hour.
For those disheartened software application developers who just...
---
November 16, 2010 11:06 AM
Developers
,
Google
,
Security
,
Web development
,
Web services
I am currently the happy holder of a set of Delta Air Lines tickets which I will be using next month to fly on a transatlantic and then domestic American pair of journeys.
Not only am I happy to report that Delta's cabin service is professional and friendly having been a recent...
---
September 9, 2010 4:42 PM
Data
,
data-centre
,
Developers
,
Google
Google's leapfrog from search term Suggest (now renamed Autocomplete) to the new "Google Instant" predictive results service is impressive, but it would be so much more compelling if the search giant explained a little more about how its internal software development teams bring about the changes...
---