---
January 15, 2014 4:52 AM
gesture
,
Intel
,
touch
We are all looking for the next so-called 'paradigm shift' sea-change 'strategic inflexion point' platform upheaval, so could 3-D touch/gesture-based augmented reality (AR) development be the next big thing?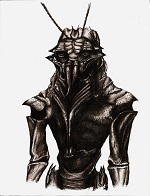 RSS Feed

Email a friend
February 19, 2013 6:54 AM
gesture
,
Intel
,
Mouse
,
touch
So you thought that touch-based input was at the cutting edge of Human-Computer Interface (HCI) technology? Face recognition and hand gestures go deeper into this still-nascent sphere of HCI and software application development says Intel, as the firm now develops its so-called 'perceptual...
---