---
February 26, 2015 9:59 AM
Games
,
Intel
Memory maker turned chip maker turned chip maker who also makes a lot of software company Intel has released an updated Intel XDK -- an all-in-one HTML5 development environment.


RSS Feed

Email a friend
January 15, 2015 7:57 AM
Games
,
graphics
The software application development industry's games segment has spent a good portion of the last decade (and more) looking to deliver playable games on ever-smaller devices.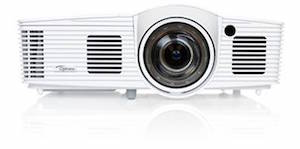 ---
February 8, 2014 12:01 PM
Games
Games developers target key playability attributes when they design their 'next big thing' to beat Angry Birds (now perhaps Flappy Bird) and other confirmed favourites. Great games have: a) a high score challenge factor b) levels to progress through c) an intangible simplicity and addictiveness...
---
December 11, 2012 4:00 AM
Games
,
GPU
,
Supercomputer
Reports suggest that Graphic Processing Units (GPUs) made by Nvidia are helping scientists advance their HIV/AIDS research. Researchers in Barcelona have simulated the behaviour of the initial crucial step in the HIV maturation process, which starts the infectious phase of HIV. By providing this...
---
February 23, 2012 5:57 AM
Games
,
platforms
Paris, France was this week's location for social gaming platform company Gree to hold its first European press conference. Founded by Yoshikazu Tanaka (that's Tanaka San to you and me) -- Japan's answer to Mark Zuckerbueg, Gree has been ranked as Japan's fastest growing tech company in 2010 and...
---
December 7, 2011 8:12 AM
Games
There's a TED seminar by Jane McGonigal which extolls the virtues of games, gaming and so-called "gamification". Let's just say that again -- games have become a seminar discussion topic. McGonigal says that we invest three billion hours a...
---
January 28, 2011 9:48 AM
Application migration
,
Games
,
Mobile development
,
Processors
Games development company Astraware has this week unveiled its new Sudoku app on the Mac App Store. With a good track record in mobile application development, Astraware is perhaps best known for its iteration of the popular Bejewelled game for mobile.
The "so what" factor here then is...
---
August 13, 2010 10:42 AM
Developers
,
Games
,
Microsoft
,
monetisation
,
Windows Phone 7
So I made some comments about Windows Phone 7 software application development recently within close enough proximity to Microsoft for the company to give me some official feedback - and I hope it makes for an interesting interchange.
In essence, I said that the Windows Phone...
---