---
September 24, 2015 9:46 AM
cloud
,
ERP
,
NetSuite
What makes a Silicon Valley technology evangelist spokesperson -- and how do you spot one? NetSuite's Fred Studer would argue that it comes down to having a Twitter profile that reads as follows: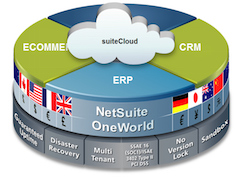 RSS Feed

Email a friend
December 23, 2014 12:05 PM
ERP
,
IFS
,
Santa
Christmas-focused technologists will need to remind themselves of the most pertinent acronyms this season. As a quick refresher...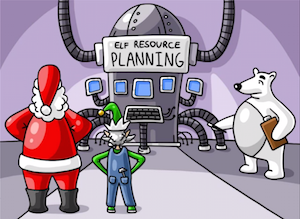 0 Comments

RSS Feed

Email a friend
---
December 12, 2012 7:12 AM
ERP
,
NetSuite
,
SAP
As SAP has been grabbing the lion's share of the ERP headlines in recent weeks, it seems only fair and just to look a little further afield. Updates on the ERP newswires today even feature commentary on the fact that some of SAP's products are now being certified for use with Oracle's Database...
---
May 24, 2012 8:44 AM
Agile software development
,
ERP
,
ITAM
Enterprise Resource Planning (ERP) and its allied functions across the administrative backbone are of course the most maverick, exciting and progressive elements of any modern organisation. ERP-related job functions such as IT asset and service management along with supply chain logistics are...
---
December 21, 2011 7:11 AM
Analytics
,
Developers
,
ERP
,
SAP
SAP AG, or as I like to call them Systemanalyse And Programmentwicklung AktienGesellschaft (it's just catchier) has had a pretty good year it seems -- in terms of media recognition if not commercially, or indeed both. Despite
---
October 20, 2011 6:17 PM
Applications
,
ERP
,
Infor
,
middleware
This is a guest piece written for the Computer Weekly Developer Network blog by Phil Lewis, business consulting director for UKIMEA at enterprise software vendor Infor. A lot of people in business hate the software that runs their company. Executives grudgingly accept the painful shortcomings...
---
---