---
July 22, 2016 7:46 AM
Cryptography
,
DevOps
,
Digital certificates
What happened was the marketing people at Venafi hired a corporate brand consultant and asked them to come up with a funky term so that the firm didn't have to just explain that it makes cryptographic keys and digital certificates. Brand consultant: "So, we could just explain...
---
January 24, 2016 9:29 AM
DevOps
The CWDN blog is really not interested in funding, corporate ventures, mergers, buy-outs or even corporate parties (unless we are invited, obviously)... this much should be said. Due to this proviso, it is from a purely technical viewpoint that we make mention of the formation of Sendachi.
---
November 1, 2015 6:14 AM
DevOps
,
JFrog
DevOps (as the coming together of both the 'developer' and IT 'operations' functions) has been unfortunately propelled upwards by the force of the technology trigger and driven onwards towards the peak of inflated expectations (to coin a phrase from Gartner).
---
October 9, 2015 11:58 AM
DevOps
,
Perforce
As readers of the Computer Weekly Developer Network blog will know, we don't appreciate firms who bolt on the term DevOps to a tangential function in order to try and spin some 'share of voice' in the media.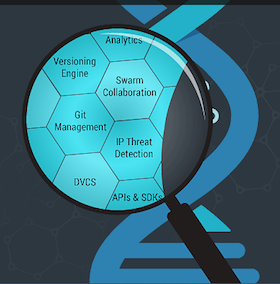 ---
October 5, 2015 7:13 AM
Compuware
,
DevOps
Mainframe DevOps isn't really a thing, is it?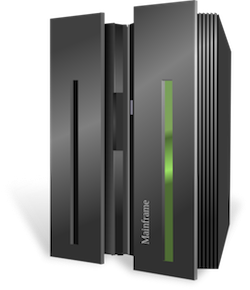 ---
January 23, 2015 7:47 AM
Agile
,
Agile software development
,
Contin
,
DevOps
,
Moogsoft
,
Operations
The new DevOps is more synthetic. In terms of real world workflows, the new approach to developer-operations intersections comes from a world that is more malleable, more pliable and altogether more bendy by far. DevOps: we have a problem
---
December 18, 2014 3:51 PM
DevOps
The 2014 technology marketing manual page #65718 advocates that IT vendors of all disciplines culture and refine a positioning statement on the portmanteau DevOps. DevOps (as a combination of Developer & Operations) is widely talked up by: a) firms selling software...
---
August 19, 2014 4:32 AM
cloud
,
DevOps
The great and the good of the cloud computing community gathered at the Rackspace DevOps Breakfast Panel Debate this week in London's glittering Soho district. Attending this month's "discussion panel breakdown session" were speakers from DevOps Guys, Dataloop, Skelton Thatcher, Eagle Eye and,...
---
July 15, 2014 5:14 AM
DevOps
It was just a minor mistyping, but when DevOops cropped up this week it was more than the Computer Weekly Developer Network could handle... it just had to be blogged. If DevOps = Developer Operations then... LOBDOPS = Line Of Business Developer Operations and...
---