---
January 7, 2016 9:04 AM
Azure
,
Developers
,
Microsoft
It almost feels ungodly to say it, but conference season has already started for 2016.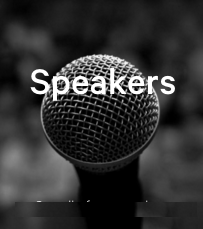 Well... it will do on...
December 16, 2014 5:12 AM
BlackBerry
,
Developers
,
QNX
,
Software
Okay so hands up, guilty as charged, I didn't think I would be writing this post. As a lifelong BlackBerry user I never 'rubbished' the Alicia Keys reinvention years and the decline of the brand, but I did turn away from an old friend and adopt the use of an Android and Windows Phone with gusto as...
---
January 31, 2012 5:17 AM
Developers
,
Microsoft
,
MSDN
,
office
Microsoft has pushed the next iteration of its Office productivity suite of software applications to what it calls its 'Technical Preview' programme stage. At this point in the product's development a combination of customers, dedicated testing professionals and partners get to 'play with' the...
---
December 21, 2011 7:11 AM
Analytics
,
Developers
,
ERP
,
SAP
SAP AG, or as I like to call them Systemanalyse And Programmentwicklung AktienGesellschaft (it's just catchier) has had a pretty good year it seems -- in terms of media recognition if not commercially, or indeed both. Despite
---
December 6, 2011 5:13 AM
cloud
,
Data
,
Developers
,
Load balancing
,
Network
,
Web applications
While a good chunk of application development is aligning towards mobile apps that are in many cases initially scaled back (as updates follow) and/or even disposable -- somewhere, in the cloud data centre and on the web, things are getting more complex. But what makes a complex web site...
---
November 24, 2011 7:38 AM
Cloud Computing
,
Developers
,
Skills
,
tuition
I've invented a new game. It's called "Cloud Teach or Leech". Here's how you play. Open up your browser and Google "xyz cloud tuition" and look at the results where xyz = a cloud hosting provider of your choice. If the majority of your search results relate to xyz provider trying to tell you how...
---
November 22, 2011 10:12 AM
Developers
,
students
,
UN
Now in its tenth year, Microsoft's student developer competition The Imagine Cup will hold its 2012 worldwide finals in Sydney, Australia. This year's theme has been designed to run close to the world challenges being addressed by the United Nations Millennium Development Goals (MDGs). As part of...
---
September 13, 2011 1:54 AM
Developers
,
HANA
,
IN MEMORY
,
on-demand
,
on-device
,
SAP
,
Sybase
The age of consolidation in information technology has led us to a time when big brand "acquisitions" mean that, increasingly, post-buyout vendors still exist under their former names under their new parent brands. Sun sits under Oracle, Cognos sits under IBM and Sybase sits under
---
August 12, 2011 10:18 AM
Apple
,
cloud
,
Developers
,
ipad
Registered members of the Apple Developer Program can now get early access to the new Apple iCloud service. Early access in this case will mean that users can migrate their existing MobileMe accounts to the as yet...
---
August 5, 2011 12:08 PM
Developers
,
HTML5
,
touch
,
Windows 8
Microsoft has previewed working prototypes of its next operating system (OS) on the MSDN developer portal. The cleverly titled "Windows 8" OS is built with touch applications in mind and (unsurprisingly perhaps) looks ever such a little bit like Mac OS X Lion with its large screen icons, which are...
---