---
April 15, 2016 2:30 PM
Communication
,
Data
,
Data services
,
Developer
,
Genband
,
IP-based
,
ISVs
,
Mobile
,
Real time
It's Spring conference season and that means three things: 1. People should use more tooth floss & avoid 'convention coffee breath' if at all possible. 2. Florida, Vegas, Barcelona, Amsterdam, San Francisco and various other symposium-friendly locations will be doing good business. 3. The...
December 21, 2015 12:38 PM
Analytics
,
Big Data
,
Data
,
Tablets
,
visibility
,
Visualisation
It's been a busy year for Tableau Software -- the data visualisation firm has pushed out what amounts to more product updates than at any time in its past.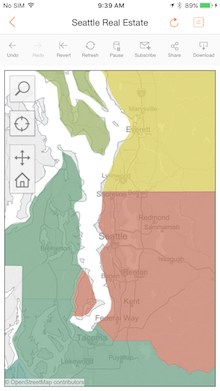 ---
June 18, 2014 5:47 AM
basketball
,
Big Data
,
Data
,
Data analysis
,
Operations
,
TIBCO
You can pretty much forget big data. Okay maybe let's not completely forget it. But you can forget our previous (already arguably archaic) definition of what constitutes useful big data to the business. Today we need to focus on fast data. A little bit of spin here perhaps yes... but this is...
---
---
---
July 25, 2013 7:05 AM
Big Data
,
Data
,
Data Analytics
,
Microsoft
This is a contributed piece for the Computer Weekly Developer Network by Matt Ballantine, principal evangelist at Microsoft UK. Ballantine recalls a curious observation taken from a conversation with a colleague who'd just arrived back from UCL...
---
June 18, 2013 7:48 AM
Data
,
Data analysis
,
Data Analytics
,
Data integration
The term "data programmer" now appears more readily on job posting boards serving the software application development community. More accurately, the job tends to be referred to as data programmer / data analyst. A random job listing taken today reads: "The Data Programmer...
---
January 17, 2013 3:58 AM
Data
,
Data analysis
,
Database
,
HANA
,
SAP
SAP held a co-located press conference in Frankfurt, New York and Silicon Valley this month to announce recent amplifications to the HANA in-memory computing platform, suite, programming platform and ecosystem. SAP Business Suite powered by SAP HANA is a new option for SAP Business Suite...
---
September 10, 2012 5:08 AM
balancing
,
cores
,
Data
,
Database
,
PostgreSQL
,
processing
The PostgreSQL Global Development Group has announced the PostgreSQL 9.2 open source database with native JSON support, covering indexes, replication and performance improvements. NOTE: JSON (JavaScript Object Notation) is a text-based data-interchange format programming language...
---
June 30, 2012 9:46 AM
Data
,
Storage
When will the storage industry experience its next 'paradigm shift'? This is what we want to know. But why do we need to know this? Well, here are a few pointers for you that came out a discussion with Red Hat's Ranga Rangachari, the company's VP & GM of its storage business unit: ...we are...
---