---
March 22, 2016 1:06 PM
Analytics
,
cloud
,
Pivotal
,
TIBCO
Analytics and event processing firm TIBCO and application development methodology polyglot Pivotal have snuggled up this month in a bid to offer a 'cloud native' platform for digital business. The firms' collaboration is focused on simplifying the creation of cloud native applications via TIBCO...
January 6, 2016 3:58 PM
Cloud Foundry
,
Pivotal
The problem with the pre-Christmas to New Year bounce in the information technology industry is that a lot of good news gets buried right around the time that everything closes up shop -- -- then, in January, lots of people say things about the Internet of Things and smart home technologies at...
---
May 22, 2015 7:55 AM
Education
,
kids
,
Salesforce.com
Salesforce melted a few hearts yesterday at its World Tour 2015 London event in the ExCel exhibition centre. Developer zones are ALWAYS fabulously 'awesome', but this one takes...
---
May 15, 2014 12:48 PM
B2B
,
NetSuite
,
robot
,
ROBOTS
,
X2X
NetSuite SuiteWorld 2014 is staged this week in sweltering San Jose temperatures approaching 40 degrees C. But despite the early heat wave, the focus here has been one of product updates and customer connection points. NetSuite has used this event to detail new features in its product base to the...
---
April 25, 2014 10:37 AM
micro-moment
,
Salesforce.com
Estimates from 2013 suggest that UK users look at their mobile devices an average of 34 times a day, a number that has helped give rise so what vendors like to call the so-called "micro-moment" app experience. The mirco-moment app Industry pressure now points towards the need for...
---
March 21, 2014 9:42 AM
Sales
Your acronym du jour today is SPM, or Sales Performance Management to afford the term its full designator and moniker. Surely this discipline doesn't need digitisation, computerisation and acronym-isation does it?
---
January 13, 2014 5:29 AM
debugginig
,
social media
,
twitter
I have for many months tried to engage with the technical and communications teams at Twitter and Tweetdeck. It's a bit like trying to talk to that large company from California named after a fruit i.e. they might occasionally reply, but you don't ever feel like you're going to get any insight...
---
November 22, 2013 5:13 AM
APIs
,
social media
,
Video conferencing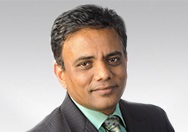 This is a guest post for the Computer Weekly Developer Network by A.E. Natarajan, executive vice president of...
---
August 11, 2013 9:41 AM
cloud
,
Education
,
learning
Generation X children born with birth dates between the early 1960s to the early 1980s will remember chalkboards and whiteboards as standard classroom teaching equipment. Modern teaching methods have apparently now gone beyond chalk and dusters. Today it's all about laptops for kids,...
---
March 8, 2013 6:10 AM
Developer
,
Salesforce.com
This is a guest blog for the Computer Weekly Application Developer Network By Adam Seligman, VP of developer relations at salesforce.com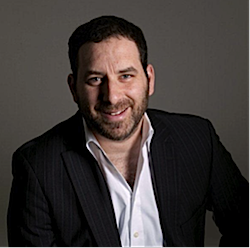 ---