---
September 14, 2014 4:03 AM
Conferences
,
Technology
It is technical conference season, let's face it -- the time has come.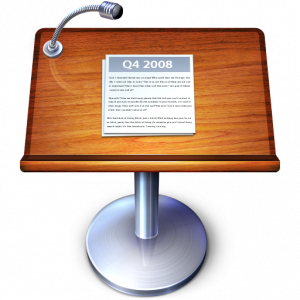 BoxWorks and Intel Developer Forum are...
February 17, 2014 3:16 AM
Conferences
,
d-code
,
SAP
,
TechEd
SAP has renamed its TechEd conference series as d-code. Possibly redolent of an open homage to the developers, developers, developers cry now almost ubiquitously banded around the industry, SAP had to share the never-exclusively-trademarked TechEd name with other firms including Microsoft who have...
---
February 7, 2012 9:24 AM
BlackBerry
,
Conferences
,
Developer
,
RIM
Research In Motion's (RIM) developer proposition has been brought to a simmering boil this week with the staging of its BlackBerry DevCon Europe conference in Amsterdam. Watching the 'livestream' from the Dutch capital online... RIM appears, arguably, somewhat refreshed this week, sporting a...
---
January 3, 2012 10:51 AM
Conferences
,
Developer
,
Planning
If 2011 was the year of the unpredictable (in global news terms at least) then 2012 looks like it could be the year of the predictable in technology circles. Perhaps if not predictable, then at least it will be the year of the 'heavily scheduled, planned and diarised'. Having just planned out my...
---