---
April 12, 2016 11:27 AM
Box
,
Collaboration
Box CEO Aaron Levie brought his travelling band to London this week for the UK leg of his firm's annual Box World Tour. In case you need reminding, Levie's core ethos hinges around the proposition that firms should have just one 'content system', allow us to explain... This assertion is put...
---
March 16, 2016 3:37 PM
Collaboration
,
Connectivity
,
Healthcare
Jive Software has showcased a number of its application implementation successes to validate the full-blown use of collaboration software in the healthcare industry.
---
February 25, 2016 10:52 AM
Collaboration
Conference season 2016 is just about underway and that means two things: dental floss (please everybody) and show previews.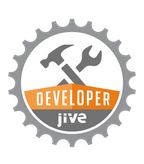 ---
February 6, 2016 3:27 AM
Collaboration
Jive Software is aiming to ''program in' best practice into business -- the firm has released new packaged solutions for key industries and groups. New products include: Jive for Healthcare Collaboration, Jive for Employee Engagement and Jive for Customer Engagement.

0 Comments

RSS Feed

Email a friend
---
October 21, 2014 7:07 PM
Collaboration
,
Communication
Jive Software kicked off its JiveWorld 14 event this October with an informal 'day zero' style executive summit hosted by the firm's sharply dressed man CEO Tony Zingale.

0 Comments

RSS Feed

Email a friend
---
July 19, 2013 5:31 AM
Collaboration
,
Polycom
,
Video conferencing
What do you mean you don't associate 360-degree panoramic HD video conferencing and "teleprescence" with software application development, what on Earth is wrong with you? In all honesty, there may be more big data and Business Intelligence focused programmers out there than there are video-link...
---
---
August 17, 2012 6:29 AM
ALM
,
Application Lifecycle Management
,
Collaboration
,
Microsoft
Microsoft has extended its Team Foundation Server (TFS) product this week with a new kanban board designed to improve developer workflow especially for teams using Agile and Scrum development methods. Visual Studio Team Foundation Server 2012 (to give it its full name) is a collaboration platform...
---
January 16, 2012 10:57 AM
Collaboration
,
Social business
,
social media
IBM's largest annual geek-fest kicked off this week in Orlando. Rock band OK GO opened the show with a superb live performance of their hit "Here I Go Again" -- but this week's highlight will be a keynote delivered by Sir Tim Berners-Lee later this Wednesday. Before that, the guest speaker on day...
---