---
March 22, 2016 1:06 PM
Analytics
,
cloud
,
Pivotal
,
TIBCO
Analytics and event processing firm TIBCO and application development methodology polyglot Pivotal have snuggled up this month in a bid to offer a 'cloud native' platform for digital business. The firms' collaboration is focused on simplifying the creation of cloud native applications via TIBCO...
February 12, 2016 4:39 AM
CiRBA
,
cloud
,
Cloud Applications
If software runs the world, then shouldn't software-defined infrastructure control solutions form the mantle and liquid magma at the core of the planet? This is perhaps the gambit that Cirba is going for with its workload routing and management support for hybrid cloud environments...
---
January 16, 2016 9:00 AM
cloud
,
Cloud Applications
,
IBM
How do you end up being a 'significant software provider' in the still-shifting world of hybrid cloud? IBM thinks it knows how -- the firm has just been ritualistically anointed by Forrester Research in its latest...
---
November 5, 2015 11:47 AM
cloud
,
Cloud Applications
,
portability
,
Rackspace
Rackspace has announced the free beta offering of 'Carina by Rackspace' -- an instant-on native container environment. Did you say Ai No Corrida?
---
September 24, 2015 9:46 AM
cloud
,
ERP
,
NetSuite
What makes a Silicon Valley technology evangelist spokesperson -- and how do you spot one? NetSuite's Fred Studer would argue that it comes down to having a Twitter profile that reads as follows: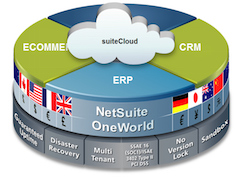 ---
August 6, 2015 6:51 PM
cloud
,
Security
The cloud computing model of service-based application delivery and storage is proving quite popular, or so they say.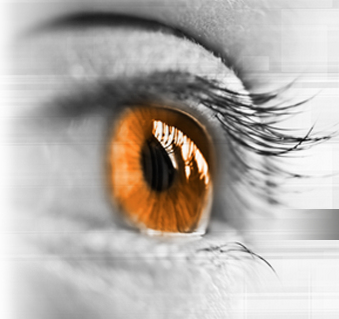 0 Comments

RSS Feed

Email a friend
---
June 9, 2015 2:02 PM
cloud
,
DRaaS
,
Nutanix
,
Veeam
Datacentres need availability, obviously. Veeam Software is a company that directly positions itself as a provider of solutions that deliver availability for datacentres. The firm is serious about this -- so much so that it has bothered to trademark the term Modern Data Center™, spin, puff...
---
October 8, 2014 9:36 AM
cloud
,
PaaS
,
platforms
,
Software applications
With just a hint of PR spin, Progress Software has attempted to coin the 'end of the application ice age' as a period we are about to experience in 2015 given the coalescing forces coming together in next-generation cloud environments. Technology has reached a tipping point says Progress (Ed -...
---
September 17, 2014 1:59 PM
cloud
,
Helion
,
HP
Okay so we called out (now ex-) Eucalyptus CEO Mårten Mickos for changing his stance on OpenStack and his move to join HP as senior vice president and general manager of its cloud business reporting to Meg Whitman -- but what did Mickos have to say for himself?
---
August 19, 2014 4:32 AM
cloud
,
DevOps
The great and the good of the cloud computing community gathered at the Rackspace DevOps Breakfast Panel Debate this week in London's glittering Soho district. Attending this month's "discussion panel breakdown session" were speakers from DevOps Guys, Dataloop, Skelton Thatcher, Eagle Eye and,...
---