---
April 12, 2016 11:27 AM
Box
,
Collaboration
Box CEO Aaron Levie brought his travelling band to London this week for the UK leg of his firm's annual Box World Tour. In case you need reminding, Levie's core ethos hinges around the proposition that firms should have just one 'content system', allow us to explain... This assertion is put...
February 16, 2016 8:46 AM
Cloud Applications
What could be cloudier than cloudy cloud for cloud computing?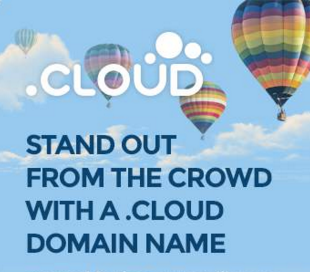 Given the rise of so-called 'born on the cloud'...
---
February 12, 2016 4:39 AM
CiRBA
,
cloud
,
Cloud Applications
If software runs the world, then shouldn't software-defined infrastructure control solutions form the mantle and liquid magma at the core of the planet? This is perhaps the gambit that Cirba is going for with its workload routing and management support for hybrid cloud environments...
---
January 16, 2016 9:00 AM
cloud
,
Cloud Applications
,
IBM
How do you end up being a 'significant software provider' in the still-shifting world of hybrid cloud? IBM thinks it knows how -- the firm has just been ritualistically anointed by Forrester Research in its latest...
---
January 6, 2016 3:58 PM
Cloud Foundry
,
Pivotal
The problem with the pre-Christmas to New Year bounce in the information technology industry is that a lot of good news gets buried right around the time that everything closes up shop -- -- then, in January, lots of people say things about the Internet of Things and smart home technologies at...
---
November 5, 2015 11:47 AM
cloud
,
Cloud Applications
,
portability
,
Rackspace
Rackspace has announced the free beta offering of 'Carina by Rackspace' -- an instant-on native container environment. Did you say Ai No Corrida?
---
August 5, 2015 10:57 AM
CiRBA
,
Cloud Applications
We know by now that software is eating the world -- we also know that open source will chew it up and swallow it.
---
June 8, 2015 9:40 PM
Cloud storage
,
Nutanix
,
Web scale
Nutanix invites the great and the good to Miami this week for its .NEXT user, partner, customer (and all round cloud storage and cloud OS cognoscenti) conference. How is the cloud growing now?
---
May 27, 2015 8:47 AM
Asigra
,
Cloud Backup
If you hadn't guessed it already, June is the last push in the annual tech calendar's conference season before the summer slowdown. Among those hosting the 'party faithful' during the warmer months is Asigra, a name you will know if you have looked at the 'increasingly preferred' data protection...
---
October 8, 2014 9:36 AM
cloud
,
PaaS
,
platforms
,
Software applications
With just a hint of PR spin, Progress Software has attempted to coin the 'end of the application ice age' as a period we are about to experience in 2015 given the coalescing forces coming together in next-generation cloud environments. Technology has reached a tipping point says Progress (Ed -...
---