---
February 16, 2016 8:46 AM
Cloud Applications
What could be cloudier than cloudy cloud for cloud computing?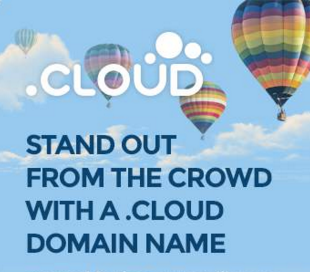 Given the rise of so-called 'born on the cloud'...
February 12, 2016 4:39 AM
CiRBA
,
cloud
,
Cloud Applications
If software runs the world, then shouldn't software-defined infrastructure control solutions form the mantle and liquid magma at the core of the planet? This is perhaps the gambit that Cirba is going for with its workload routing and management support for hybrid cloud environments...
---
January 16, 2016 9:00 AM
cloud
,
Cloud Applications
,
IBM
How do you end up being a 'significant software provider' in the still-shifting world of hybrid cloud? IBM thinks it knows how -- the firm has just been ritualistically anointed by Forrester Research in its latest...
---
November 5, 2015 11:47 AM
cloud
,
Cloud Applications
,
portability
,
Rackspace
Rackspace has announced the free beta offering of 'Carina by Rackspace' -- an instant-on native container environment. Did you say Ai No Corrida?
---
August 5, 2015 10:57 AM
CiRBA
,
Cloud Applications
We know by now that software is eating the world -- we also know that open source will chew it up and swallow it.
---
June 22, 2014 6:58 AM
cloud
,
Cloud Applications
,
Rackspace
It is often worth reminding ourselves that this is no single actual cloud. [Cheesy TV advertisements](http://www.tellyads.com/show_movie.php?filename=TA12125) have started to use the term cloud for some time now. But despite this arguably somewhat loathsome consumer-level corporate spin...
---