---
July 3, 2014 7:52 AM
CA
,
DevOps
Do we still need to stop and define DevOps as a methodology, practice, tactic, approach and/or portmanteau in and of itself?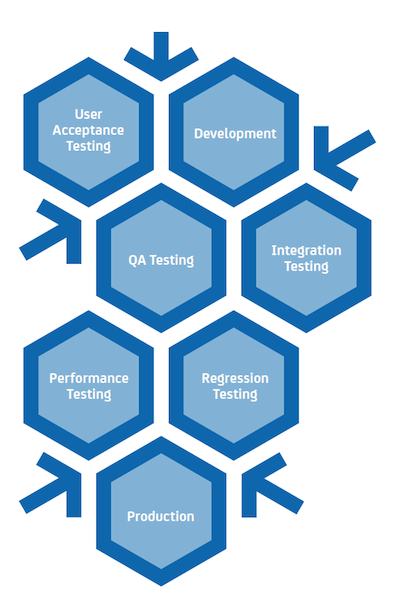 RSS Feed

Email a friend
May 22, 2014 2:54 PM
CA
,
Migration
,
Redmond
,
Windows XP
More developers are becoming DevOps pros, or so we are to believe if we follow the current industry hype cycle. But who are the DevOps guys (and girls) really? CA Technologies made some comments at the last Mobile World Congress exhibition suggesting that in fact, most DevOps...
---
February 27, 2014 5:20 AM
CA
,
cloud
,
Mobile
Discussions between the Computer Weekly Developer Network and CA Technologies at Mobile World Congress this week lead to some real world feedback in terms of where the portmanteau-labeled discipline of DevOps might really be at today. As many readers will know, DevOps is a compound term...
---
February 24, 2014 4:00 AM
CA
,
cloud
,
Mobile
,
Mobile Application Development
Computer Associates changed its name to CA for a reason. The company has been apparently quite happy to remodel and reinvent itself to move with the shifts of the market over the decades since its formation in the mid-1970s. From Computer Associates to CA Inc and then to CA Technologies, the...
---
February 19, 2014 2:24 AM
CA
,
Security
This is a guest post for the Computer Weekly Developer Network by Jaime Ryan, director of product management & strategy at
---
December 19, 2013 5:02 AM
CA
,
cloud
,
Microsoft
,
Network
,
Rackspace
Could the cloud computing model of service-based compute processing and data storage delivery be about to jolt at what we could call a strategic inflection point? Are software application development tools, components, libraries and wider/higher Integrated Development Environments now moving to...
---
November 21, 2013 8:57 AM
CA
,
DevOps
,
Software
So CA Technologies' UK CEO Mike Gregoire thinks he knows how DevOps and software application development methodologies are evolving right now. It's all very well for a CEO to stand up on stage and say that today we exist in a so-called "application centric" world -- it's good stock standard fodder...
---
July 10, 2013 2:00 PM
CA
,
Mainframe
,
Management
Mainframes are exciting. There, we've said it, do you feel better? CA (the artist formerly known as Computer Associates) has recently expanded its CA Chorus management platform for the mainframe with new capabilities for network and system management. So why is this exciting? Modern software...
---
April 24, 2013 3:01 PM
CA
,
Software
CA World closes up in Las Vegas today with the firm having announced more acquisitions and product launches then perhaps even its top brass had expected and anticipated. In breakout sessions with CA senior VP of corporate strategy Lonne Jaffe, it appears that the company is quite open about its...
---
April 22, 2013 7:06 PM
CA
,
MDM
CA World this week sees the company push harder than ever before towards the mobile space. More specifically, the firm is augmenting its Mobile Device Management (MDM) stack to the point where it says it will be capable of taking "an unmanaged device to a managed device" in 90 seconds using SAP...
---