---
January 7, 2016 9:04 AM
Azure
,
Developers
,
Microsoft
It almost feels ungodly to say it, but conference season has already started for 2016.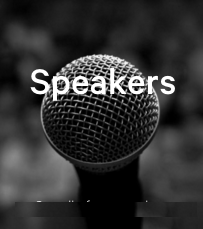 Well... it will do on...
September 30, 2015 9:39 AM
Azure
Every cloud provider should have it's own exhibition, symposium, pow-wow and convention with the name of its product bolted onto or into the shortened "con" for conference, right? So then, Microsoft Corp has AzureCon, obviously.

0 Comments

RSS Feed

Email a friend
---
April 8, 2014 2:50 AM
Azure
,
Microsoft
Developers are getting their hands dirty inside the mechanics of the cloud to an increasing degree every day. Given this truism, we can expect cloud players to start producing new "code spanner friendly" services suited to the way software application development pros need to work within the big...
---
April 16, 2013 10:05 AM
Azure
,
Developer
,
Microsoft
Microsoft has announced the general availability of Windows Azure Infrastructure Services along with Windows Azure Virtual Machines and Windows Azure Virtual Networks. This infrastructure services software works to move existing applications to the cloud. The rationale being that this will...
---
August 23, 2011 9:08 AM
APIs
,
Azure
,
Cloud Computing
,
Microsoft
So cloud computing is really starting to show some weather patterns isn't it? A number of businesses are now taking steps to open up their APIs and put their data into the cloud, either as freely available source code or at a cost. For public sector organisations, this has been encouraged by...
---
March 22, 2011 8:32 AM
Azure
,
Cloud Computing
,
componets
,
Microsoft
Adopting a somewhat negative approach to PR and media communications this week are comments from JNBridge CTO Wayne Citrin who has commented on the challenge of taking software products to the cloud. Not central software services such as core apps, Platform-as-a-Service fundamentals, or even...
---