---
November 22, 2013 5:13 AM
APIs
,
social media
,
Video conferencing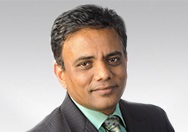 This is a guest post for the Computer Weekly Developer Network by A.E. Natarajan, executive vice president of...
June 24, 2013 10:59 AM
APIs
,
Mobile
,
progress
In this guest post for the Computer Weekly Developer Network we hear from Gary Calcott, technical marketing manager at Progress Software with an explanation of why exponents of 'wearable' technology shouldn't throw away their smartphones just yet. Could wearable tech start...
---
September 22, 2011 2:43 PM
APIs
,
location-based
Online climatological specialist Weather Underground has launched its Weather API platform at this week's TechCrunch Disrupt conference in San Francisco. But why would developers want access to "reliable and in-depth" weather data? Location-based mobile apps of course! "With the recent surge in...
---
August 23, 2011 9:08 AM
APIs
,
Azure
,
Cloud Computing
,
Microsoft
So cloud computing is really starting to show some weather patterns isn't it? A number of businesses are now taking steps to open up their APIs and put their data into the cloud, either as freely available source code or at a cost. For public sector organisations, this has been encouraged by...
---
May 13, 2011 6:49 AM
APIs
,
Hack
,
Web applications
,
Yahoo
After attending the Yahoo! open hack day in Bangalore a few years back and meeting co-founder David Filo, I've had a soft spot for a company that still arguably has a lot to offer to the web developer community given its pedigree in online page presentation, API openness and all round desire to...
---
March 14, 2011 8:45 AM
Adobe
,
air
,
APIs
,
Flash
Love its products, or detest its very being for its pricing strategy and product version release strategy, Adobe is good at talking about its experimental edge. Perhaps most closely rivaled by IBM's alphaWorks, Adobe's Labs division has a good supporting website and the company ends its annual MAX...
---
September 27, 2010 9:23 AM
APIs
,
Developers
,
HTML
,
OFFLINE
,
Support
This is the third blog post by Mat Diss, founder of bemoko.com, a UK mobile Internet software company that is focused on developing new ways for web designers to construct better websites that can be delivered across all platforms.
In this blog, Mat looks at the offline support HTML5...
---
July 30, 2010 10:39 AM
APIs
,
Interface
,
Interoperability
,
iPhone
,
OS X
,
Windows Phone 7
,
WP7
In a fortnight that has seen Microsoft mobile lead Andy Lees encourage staff to write their own Windows Phone 7 (WP7) apps to help support the launch, the company is (allegedly) cooking up an employee developer program to fast-track apps made privately within Microsoft.
But is there an...
---