---
March 22, 2016 1:06 PM
Analytics
,
cloud
,
Pivotal
,
TIBCO
Analytics and event processing firm TIBCO and application development methodology polyglot Pivotal have snuggled up this month in a bid to offer a 'cloud native' platform for digital business. The firms' collaboration is focused on simplifying the creation of cloud native applications via TIBCO...
December 21, 2015 12:38 PM
Analytics
,
Big Data
,
Data
,
Tablets
,
visibility
,
Visualisation
It's been a busy year for Tableau Software -- the data visualisation firm has pushed out what amounts to more product updates than at any time in its past.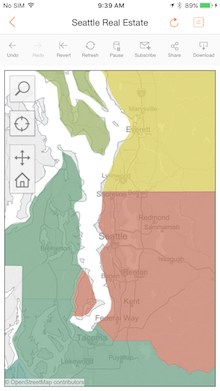 ---
---
October 25, 2015 4:41 PM
Analytics
,
Big Data
,
Hadoop
,
IBM
,
information
,
Spark
IBM, it turns out, was quite clever. The company renamed its old Information on Demand conference to IBM Insight just before the whole big data analytics (which leads to 'insight', obviously) thing really started to take a hold across the tech industry about two years back...
---
July 29, 2015 8:33 AM
Analytics
,
TIBCO
This is a guest post for the Computer Weekly Developer Network blog written by Maurizio Canton, CTO EMEA, TIBCO Software.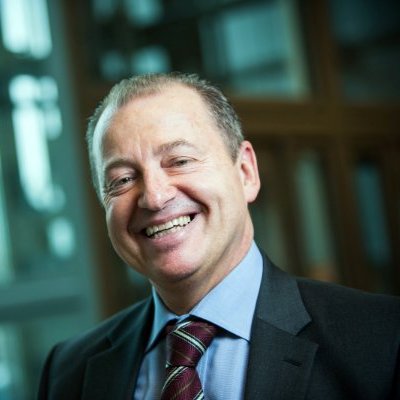 ---
October 26, 2014 12:24 PM
Analytics
,
IBM
,
Watson
The first rule of technical conferences is: conferences start before the conference.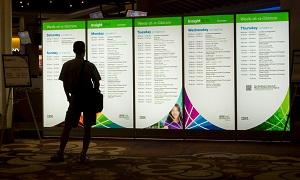 ---
---
November 3, 2013 5:42 PM
Analytics
,
Big Data
,
IBM
As we know, big data is everywhere. More specifically, the drive to architect software application development constructs inside which big data analysis and predictive analytics can be performed is ubiquitously spreading across the data services landscape such that every vendor worth its salt now...
---
October 23, 2012 5:07 AM
Analytics
,
Big Data
,
Healthcare
Big data is everywhere. Yes Gartner predicts that big data spending will grow from $27 billion in 2012 to $55 billion in 2016, but what is more interesting is what we are doing to be productive with this big data and it can (or at least it should) be summed up in one word... ... analysis. Big...
---
March 21, 2012 5:37 AM
Analytics
,
Big Data
,
Hadoop
,
IBM
Data is nothing without analytics. Or to be more specific, so-called Big Data is nothing without Big Analytics. Those are not branded or trademarked statements. Neither are they marketing taglines or advertising slogans -- and to be quite honest, that's just a bit surprising. Big "enterprise"...
---