---
May 16, 2018 2:46 PM
Software application developers up and down the land are poised to start rolling out, deploying and integrating (so-called) digital transformation initiatives involving defined and purposeful actions to embrace cloud platforms, mobile devices deployment and all manner of technologies relating to Artificial Intelligence (AI), Machine Learning (ML) and the Internet of Things (IoT).
What's wrong with this statement?
The issue here is – this is what the industry tells us, this is what the heavyweight vendors spout in their conference keynotes and this is what they're printing on the T-shirts.
But, the reality is that as many as 92% of UK mid-market IT leaders don't believe that their workforce is ready to embrace digital transformation.
That's not good – so who is saying this?
This 'finding' (let's assume that it's not a completely contrived statistic) comes in a new 'Mid-market IT priorities 2018' report published this week by cloud datacentre software company Node4.
Deep in the motherlode
We have, figuratively speaking, yet to tap the central seam of gold that lies at the heart of the digital motherlode, if Node4's findings hold water.
The research suggests that budgets, recruitment and middle management challenges are affecting organisations, resulting in them having to re-evaluate their priorities and workforces to transform and increase revenue.
"There are a number of obstacles ahead for mid-market organisations, including decreasing IT budgets. The results from the mid-market report show that there appears to be a lack of digital transformation projects for many mid-market companies," said Paul Bryce, chief commercial officer at Node4.
Bryce further argues that it's 'imperative' that businesses understand that they can do more with less through the adoption of cloud technology – particularly collaboration and automation tools; which can alleviate and empower employees and be hosted and maintained by managed service providers to reduce risks and costs.
"At Node4 we are working with our customers to overcome these challenges and embrace the benefits which digital transformation brings," claims Bryce.
When mid-market companies were asked to think about digital transformation and what statements apply to them, it was found that:
Nearly a third (29%) believe middle management is standing in the way of innovation
Only 23% think their business can support younger workers
17% agreed that digital transformation will enable them to better support customers
16% feel digital transformation will help them to remain competitive
The Node4 report can be downloaded here.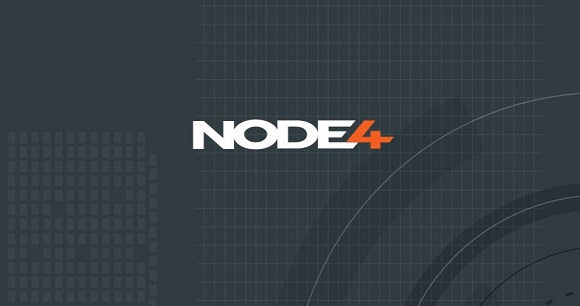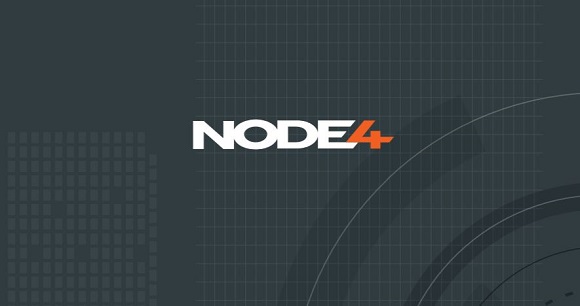 May 14, 2018 7:14 PM
We need more chatbots and we need them to be more intelligently fueled by AI and machine learning and big data analytics functions, obviously.
We also need more chatbot tools for developers to build better chatbot User Interfaces (UI), perhaps less obviously than our opening statement.
Let's face it, developer chatbot tools are now 'a thing'.
Among the companies now seeking to build in this space is Progress (pls pronounce Prog-Ress, not Prow-Gress) — the firm has now added conversational UI components for Telerik and Kendo UI.
Progress says that this represents the the industry's first packaged set of UI components built specifically for chatbots.
Enhanced natural conversations
Offered as part of the Progress Telerik and Progress Kendo UI developer tooling, these components are designed to enable .NET and JavaScript developers to create enhanced natural conversational experiences on any chatbot framework – including Microsoft Azure Bot Service, Facebook Wit.ai, Google DialogFlow, Amazon Lex etc.
Building a chatbot is of course time consuming and challenging for any software developer.
Progress has attempted to make things easier with conversational UI components for Telerik and Kendo UI as a set of UI controls that enable .NET and JavaScript developers to create chatbot apps on their framework of choice that improve the natural flow of chat-based conversation using packaged visual elements.
The conversational UI functionality is available in more than a dozen Telerik and Kendo UI toolsets.
Through the conversational UI components, developers can implement UI design features such as calendars and date pickers that allow the developer to control the direction of the conversation.
"Our expertise lies in our ability to deliver the best technology for building and deploying the applications of tomorrow. The release of the conversational UI components for Telerik and Kendo UI is another example of that commitment to innovation," said Faris Sweis, SVP & general manager for developer tooling, Progress. "We are the first to market with a packaged set of components that enhances the capabilities of popular chatbot frameworks and are working with companies such as Microsoft, Amazon and Google to put the tools in the hands of our developers that will ensure their success in our ever-evolving technology world."
Progress promises a consistent design experience i.e. to be able to give chatbots the same look and feel as any other web, desktop, or mobile applications using customisable components.
---
May 7, 2018 2:23 PM
Google
There's application components and there's containerisation and there's all forms of compartmentalisation designed to separate out 'discrete' functions of application design in order to align with the abstracted world of cloud computing and web architecture where we can manage resources in and data in a more granular form that at any time in the past – and then, there's enclaved apps.
What is an enclaved app?
This term has arisen in line with Google's release of an open source framework and Software Development Kit (SDK) for building applications that can run across a variety of cloud architectures in a secure form.
Google calls it Asylo.
You might think Asylo means asylum – and you'd be correct – asylo is actually Greek for 'safe place'.
Google has so named this technology because it seeks to create a secure space for applications 'to run in a secure enclave' inside multi-tenant cloud environments.
Currently an experimental Google project, the Asylo framework teams says that Asylo makes it easy to build 'enclave applications' targeting a variety of emerging trusted execution environments from existing code.
Asylo applications can be ported between enclave technologies without source-code changes.
According to the Asylo team, "The ability to write trustworthy, portable applications that can execute securely in a variety of environments is important to the integrity and mobility of sensitive applications. The open source Asylo framework can significantly advance the state-of-the-art in application security through the transparency, scrutiny, and collaboration afforded by open development."
Google says that coming soon is functionality with Asylo to allow developers to run existing applications in an enclave by just copying an app into an Asylo container, specifying the backend, initiating a rebuild… and then run.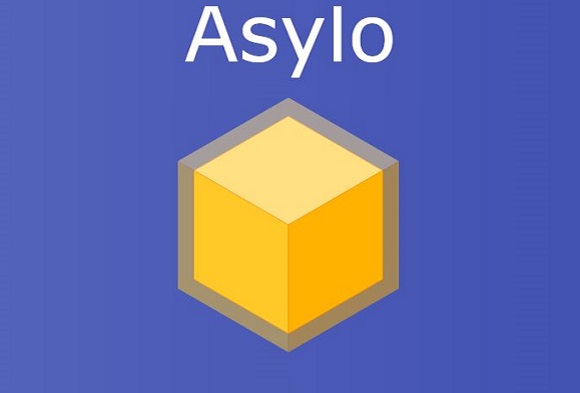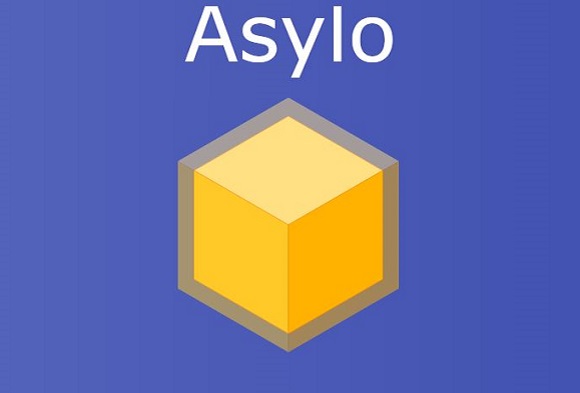 ---
May 6, 2018 1:56 PM
We know what APIs are now, so what is API health?
Firstly, to recap, an API (Application Programming Interface) forms the communications links and bond between different elements of a software program, or different data streams.
A developer can use an API to code a link from one program (or program component, or operating system) to another to request services from that other application.
As the glue and between information components in any given software system, APIs have a required syntax and are implemented by function calls made up of verbs and nouns.
The required API syntax is described in the documentation of the application being called.
There are local APIs, web APIs and program APIs and you can read more here.
So then, back to our original question on API healthiness.
What is API health?
API testing, UI testing, code review and performance monitoring company SmartBear has defined API health for the Computer Weekly Developer Network as follows:
"API health refers to the availability, performance and functional correctness of not just your API endpoints, but also the business transactions that APIs support, whether they're  driven by the organisation [that owns the API] or a third-party. Full-visibility into API health means you [the developer] can gauge how the APIs are behaving in the both production environments and pre-production environments, so you can understand when and where degradation (of availability, speed, performance, functionality) occur."
Why the fuss of focus here in the first place? Okay let's give SmartBear its due… the company used the term in relation to several new API Monitoring capabilities in its AlertSite performance monitoring product.
The new API Monitoring capabilities in AlertSite are supposed to enable operations, DevOps and development teams to gain visibility into API performance, availability and functional correctness in real-time, across production, staging and engineering environments.
The company says that as APIs increasingly serve as the foundation for digital business, the need to ensure these APIs are highly reliable and performant is critical.
API monitoring challenges
However, SmartBear says there are several challenges with existing API monitoring tools that often prevent teams from being able to gain the visibility they need into the real-time health of their APIs.
First, the complexity of APIs can make it overly complex and time-consuming to create API Monitors.
Second, most API monitoring tools only provide basic insights into whether an API is up or down, but do not provide sufficient visibility into functional correctness or performance.
Third, most API monitoring tools blast false alerts several times a day, which often results in real alerts being missed.
Finally, API updates are released more frequently than ever as a result of microservices growth and monitors often require extensive re-work to prevent blind spots as APIs change.
SmartBear says that AlertSite has taken a different approach. It offers a way to create API monitors in a way that matches their operational cadence and technical skillset — if embracing DevOps and the Shift Left, simply upload existing OpenAPI Specification (OAS) files.
If running a rapid release cadence that doesn't leave time to re-work monitors when APIs change, upload existing SoapUI test scripts. If teams are not highly technical, leverage an intuitive point-and-click wizard.
---
May 2, 2018 11:46 AM
The action (or practice) of customer service itself is not immune from the juggernaut effect of so-called digital transformation, which, in real terms, we can take to mean the migration of all business operations to cloud-centric data-analytics enriched mobile-first continuous-real-time Artificial Intelligence empowered intelligent automation layers of IT.
But this whole term 'service' is becoming broader in definition.
This means that software application developers working in cloud-centric cloud-first environments will now need to consider a) cloud services being used to build b) customer service and field service management technologies to facilitate c) user service requests which themselves may sit inside d) higher level service services from service companies in the services industry – and no, we're not exaggerating for special effect.
Customer service (or as it is also sometimes now more interactively called 'customer engagement') has to now shape to accommodate the always-on customer who expects instant gratification and immediacy in all goods and services.
Enterprise applications company IFS has attempted to fulfil this need with its IFS Customer Engagement product.
This is software intended to drive an AI-powered omni-channel contact center facility and it integrates with the company's own IFS Field Service Management (FSM) software, its core IFS Applications product and a collection of other third-party software.
This month sees IFS bring forward three new core capabilities in its IFS Customer Engagement software.
Voice Self-Service: Technology driven by AI to offer a speech-recognition self-service front-end that helps customers complete tasks like rescheduling service appointments or checking appointment times in a simple, automated way.
Digital Self-Service: Technology to give customers the option to find answers to questions themselves using this software's website-hosted AI chatbot. This can be deployed as a visual overlay for other IFS software to reduce the burden on the humans working in the contact center.
There is also a Customer Engagement Agent Desktop: Technology to provide customer service agents with simultaneous access to all customer communications, including calls, emails, chat, messaging or social media for a 360-degree view.
"Today's end users expect instant gratification when it comes to customer service and they want to be able to communicate in ways that are most comfortable and convenient for them, whether social media, email or messaging," said Paul White, director of IFS customer engagement.
The launch of IFS Customer Engagement is the result of the integration of recently acquired mplsystems' solution portfolio into key IFS software products.
Field Service Management
Moving from customer to field service management, IFS straddles both worlds and has now updated its IFS Field Service Management software. The software has had a front-end overhaul and is presented with a UX that the firm says is born from design focused on 'user-centric and intuitive action patterns', plus it has some pretty graphics too.
The company has also upped the configurability options in this release. It is written in a new scripting language that allow customers to configure data fields, workflows and user behaviour.
Customers can choose to deploy IFS FSM 6 as a true multi-tenant solution on the Microsoft Azure cloud, as a managed service in the cloud, or on-premise. This flexibility also offers customers choice in how they pay, from outright ownership to a monthly subscription.
The upshot (or consequence) of these technologies coming into focus is part of what happens in so-called digital transformation. If it is implemented successfully (and let's remember that it's still comparatively early days for many customer/users) then it can lead to virtuous circles involving technology-business practices such as DDMRP (demand driven materials resource planning) where firms are able to balance resources including stock, parts and people to supply them more efficiently to the job base that the company trades in.
IFS CTO Dan Matthews has summarised the service-centric notions discussed here and called it 'servitization' which – cheesy marketing term or not – does go some way to express how service driven contemporary business is becoming.
After service-based business… well that's 'business outcomes' based pricing, but that's another story that we're not quite writing yet.
---
May 2, 2018 10:57 AM
As all self-respecting geeks will know, it's important to bow to your sensei. But how do we train for Artificial Intelligence (AI) competency?
Arboreally named AI company Bonsai from Berkeley, CA wants to take a good chunk of the training and learning curve out of the way. The company's core product allows developers to build intelligent systems by 'completely automating' the management of complex machine learning libraries and algorithms.
Developers can use Bonsai to program AI models that improve system control and real-time decision support.
The software is used to increase automation and improve operational efficiency of industrial systems including robotics, manufacturing, supply chain, logistics, energy and utilities.
Bonsai Siemens research
Bonsai has now worked with Siemens to deploy AI on a real-world machine in a test environment.
Using Bonsai's AI Platform, Siemens subject matter experts trained an AI model to auto-calibrate a Computer Numerical Control (CNC) machine more than 30x faster than an expert human operator.
For a fun 'what is' video to learn more about Computer Numerical Control click here.
CNC machines, or computer-controlled machine tools, have revolutionised manufacturing since their inception in the 1940s. However, the value that CNC machines provide global manufacturers is constrained by high maintenance costs. To achieve highest possible quality of production, CNC machines need to be recalibrated frequently, as even minor friction leads to errors that result in costly manufacturing imperfections.
Mark Hammond, CEO and co-founder of Bonsai has explained that the Bonsai platform's core is a 'machine teaching' technique, which enables subject matter experts such as specialist engineers to train machines to perform complex tasks.
Lessons & rewards
Using a simple scripting language, experts can design the 'lessons' and 'rewards' required to train each task. Bonsai's AI Engine supports a range of deep reinforcement learning algorithms, along with the logic for choosing the best-fit algorithms and guiding the training.
In this way, the experts are able to leverage AI without themselves having to gain a deep understanding of machine learning.
---
May 1, 2018 6:36 PM
Enterprise applications company IFS staged its annual user and customer conference this week in Atlanta, Georgia.
As one of the technology industry's TLA (three letter acronym) named firms (and yes, we know you can think of some others), IFS actually stands for Industrial and Financial Systems.
Fitting enough coincidence then that IFS's main areas of technology development are also TLAs.
IFS specialises in industrial cloud software deployments with a specific focus in areas including Field Service Management (FSM), Enterprise Asset Management (EAM) and Enterprise Resource Planning (ERP) systems.
Due to its recent acquisition of mplSystems, IFS also has a focus on Customer Engagement (CE) software… or Customer Engagement eXperience (CEX) if you want to keep the TLA theme running.
Newly installed IFS CEO Darren Roos has joined IFS from SAP where he led the company's cloud ERP business. Speaking at the IFS World 2018 itself Roos explained that his first task on day #1 was to email the company's top 60 customers to assess how they felt about IFS.
"Of those 60 emails I think we got about 50 replies. Of those 50 we had about 47 very happy customers, but there were two or three that had a few misgivings for whatever reason. So what I have done is work very closely with those firms (and all the others too) to find out how we could do more. Those customers are now some of our most vocal advocates and are extremely happy about what IFS is doing and where we are going as a company," said Roos.
IFS used its World Congress 2018 show itself to stage a live 'labs' element to assess what its users might most want to see from its application suite.
The main product development news for this show was centred IFS Applications version 10. This software is described as ERP suite designed to help capitalise on industry trends such as automation, connected devices (IoT) and servitization.
In terms of how the product set has been updated, IFS Applications 10 includes specific technology enhancements designed to support service-focused organisations. This software has special relevance for firms like manufacturers with service or aftermarket operations.
ERP with integrated services
Among the major updates for IFS Applications 10 are the ability to manage service work and contract quotations directly in the CRM module, enhanced support for multi-person and multi-occurrence work execution, continued investment in IFS Mobile Work Order, better management and visualisation of resource demand and utilisation, cost control and work in progress accounting along with new capabilities to engage with customers across the service lifecycle and manage work outsourced to contractors.
Or, to put all that into context, this is what IFS CTO Dan Matthews has called, "ERP with an integrated services capability… [this is technology that can] achieve dynamic scheduling of service execution from inside the ERP system."
New here is IFS Aurena, an employee engagement and productivity tool with its own 'bot' that allows users to interact with the system via voice or textual input.
The IFS Aurena Bot can be used by employees and managers to ask questions in natural language, as well as perform transactions such as registering absence or applying for leave. This software can be accessed from popular communications tools such as Skype, Skype for Business and Facebook Messenger, as well as from within the IFS Aurena user experience.
Building out the servitization vision
IFS confirms that it is now building out its vision for what it has called 'servitization' upon a Layered Application Architecture (LAA) as follows:
Personalisation functions at the top tier to be able to custom-align software to the specific requirements (including look and feel) that each customer demands.
Configuration controls.
Customisation.
Extension (to other platforms and third-party plug ins) and also, Localisation.
The software core.
Platform and templates at the bottom.
Looking at IFS's work on extensible connectivity, IFS Applications 10 is build with open micro-service organised APIs developed according to the latest RESTful principles and the OASIS oData standard.
The firm says this is to ensure easy integration of data and processes in IFS Applications with IoT and AI technologies, Microsoft Office365 and most other modern cloud technologies and SaaS solutions.
IFS CTO Matthews gas said that IFS Applications 10 contains more than 500 new capabilities, almost all of which reflect requests made by customers and early adopters who helped with the development of the product.
In summary here, we can say that this is IFS positioning itself as a mid-market ERP player focused on service-centric organisations — and that means services as is cloud services, services as in service requests inside digital business structures and services as in a go-to-market strategy where the customers themselves are moving from selling product to one where they sell services… and ultimately, towards selling 'business outcomes'… that notion of results-based economics that appears to stem from fully-blown acceptance of the services-based operational model.
---
May 1, 2018 3:27 PM
Forget large-scale, forget enterprise-scale and forget web-scale says transactional database company YugaByte – now is the age of planet-scale cloud applications.
Is this grandiose showboating public relations spun puff, or does YugaByte's sizzle have any sausagemeat behind it?
The firm 's YugaByte DB 1.0 release supports Apache Cassandra and Redis APIs, along with beta support for PostgreSQL API.
Why the scale-spin then? Because YugaByte claims that the move to an application stack on cloud-native architecture running on containerised infrastructure is leaving the (now increasingly archaic, in YugaByte's view) operational database tier of old behind.
YugaByte DB says that what we now have is a critical juncture point.
"YugaByte DB represents a major milestone in bringing together the best of the SQL and NoSQL databases. It is a cloud-native, transactional database that offers both high availability and transactional consistency – meaning you can have your data served up to you both quickly and accurately," said Kannan Muthukkaruppan, CEO and co-founder of YugaByte.
He says that user-facing, business-critical apps powered by YugaByte DB can speed up their cloud-native journey without proprietary cloud database lock-in.
Muthukkaruppan insists that YugaByte DB enables development teams to build planet-scale apps with RDBMS-like data safety, flexible schema modeling with native JSON data type, secondary indexes.
The product incorporates support for rolling upgrades, distributed backup/restore and running in a Kubernetes orchestrated environment.
Planet-scale then? Well, we get the point, it's global with the capacity and depth to straddle various interwoven layers of the increasingly complex data cosmos. The intergalactic data vortex must be our next target… the database at the end of the universe awaits.
---
May 1, 2018 3:22 PM
IFS used its annual IFS World Conference user and customer event this year to launch product updates to its SaaS-based fleet and line planning solutions for the commercial aviation industry.
While it might not trip off the tongue as the world's most widely known acronym, A&D BU is the term IFS uses for Aerospace & Defense Business Unit.
This sector of the market is (of course) growing in technology terms as rapidly as any other.
As a key vertical for the firm, IFS works with aerospace in line with its line of IFS Maintenix SaaS-based software products designed for fleet and line maintenance planning.
The Maintenix brand now features IFS Maintenix Fleet Planner and IFS Maintenix Line Planner. IFS acquired the technology behind Maintenix from Ottawa, Canada headquartered Mxi in January of 2017.
Use of the term 'line planning' is used to express how the operations teams of airlines carry out line maintenance planning to make the most effective use of available maintenance resources and drive greater aircraft operational availability. This is also known as Maintenance, Repair and Overhaul (MRO) operations.
So this is SaaS-based aerospace engineering management. Or, if you want it in other terms, it's mission-critical maintenance for airlines managed by cloud software.
"Growing fleets, more routes and new, complex aircraft have increased the pressure on airlines to reduce maintenance costs, maximise resource allocation and boost aircraft availability. The maintenance plan is the foundation for this, as all downstream success  – faster aircraft turnaround times, maintaining fleet airworthiness and keeping maintenance and materials costs in check – is dependent on having solid but flexible plans in place. With IFS Maintenix Fleet Planner and IFS Maintenix Line Planner, customers can more cost-effectively meet these needs while being able to quickly scale as the market grows," said Scott Helmer, SVP for aviation and defense at IFS.
The company reminds us that commercial aviation is witnessing an unprecedented growth in fleet sizes worldwide. Key to an operator's success is delivering the best maintenance plans that align closely with operational performance objectives while adhering to critical safety requirements.
What if scenarios
IFS Maintenix Fleet Planner automatically generates complex fleet maintenance plans and gives users the ability to compare plans against key performance indicators, model 'what if' scenarios and publish to production.
This product enables planners to create, maintain and communicate an executable line maintenance plan. The solution helps drive greater efficiencies by focusing attention on high priority items and identifying the cause of maintenance issues, such as lack of parts, labor or special tools.
Through automated workflows, IFS Maintenix Line Planner is said to help users to react to last-minute schedule changes and maximise line operational capability, maintenance task yield, and network resources.
The software was co-developed in partnership with LATAM Airlines, the largest airline operator in Latin America with a fleet of over 300 aircraft and maintenance facilities spread throughout South and Central America.
---
April 28, 2018 2:09 PM
Where will the next Silicon Valley developer hub spring up?
The Saudis and the Emiratis are hoping that their (respective) year-2020 and -2030 'vision' programmes will help develop the next creative industries hubs with technology skills at the heart of new innovation.
Meanwhile, the arguably already somewhat established software application development zone in 'neighbouring' Tel Aviv, Israel continues to quietly expand.
Among the new contenders now coming forward is Rookout with its rapid production debugging software.
What is rapid production debugging?
Debugging is getting rid of software bugs, obviously.
Production debugging is getting rid of software bugs that exist in live 'production-deployed' software that is running in live operational systems, fairly obviously.
So, rapid production debugging is Rookout saying that it can tackle bugs and understand software execution issues by collecting and pipelining data on-demand without any need for re-deploying, writing code to execute the debugging action or restarting the application.
"Tackling a bug or an issue often means writing extra code, testing it, getting it approved, pushing it to production and then often discovering that it still didn't produce the data needed to solve the problem. This makes bug-hunting and data-exploration a long and complicated process that consumes R&D resources," explained Rookout CEO Or Weis.
Rookout allows developers set up ad-hoc rules inside production code.
These rules work like non-breaking breakpoints, collecting the required data without prior instrumentation.
The application keeps running as normal, while the data is collected and then sent immediately to any destination such as alerting systems, monitoring, logging and analytics applications or any generic webhook.
The collected data can also be viewed on Rookout's IDE, allowing the user to close the loop.
Rookout currently supports Python, JVM and NodeJS; on AWS, Azure, Google Cloud and local servers. Rookout can be used with serverless and containerised applications, providing a vital debugging option for cloud-native code.
"Fixing bugs has become coupled with the process of deploying new software," said Weis. "It doesn't have to be like that. We realised that by separating debugging from the broader development process, dev teams can gain real visibility into their live code, enabling the agility and speed modern software demands."
Rookout was founded by Israeli low-level software engineers (above quoted) Or Weis and Liran Haimovitch.
They drew inspiration from their time in elite cyber-units in Israel's security services where they discovered that visibility of code is key for both attackers and defenders.
While being challenged by production debugging in other projects they ran, they realised that this practice of visibility could be applied to software development more generally.
Rookout, it's like lookout, but with a cute rook on your shoulder to help make rapid production debugging happen – get it?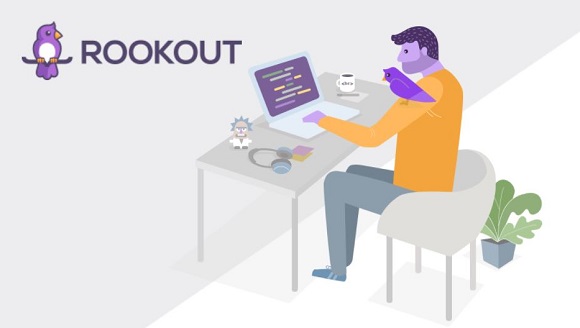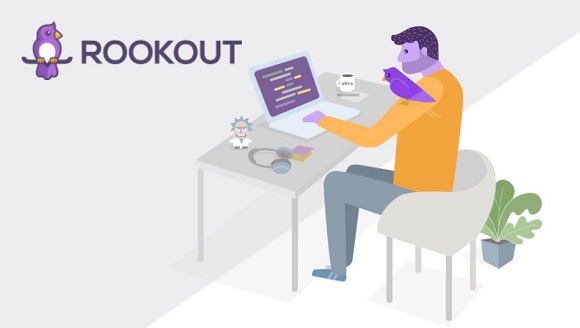 ---