---
March 2, 2016 5:46 AM
Uncategorized
Cirba Inc. has announced support for Arista's software-driven cloud networking solutions.
But why this happy union?
The landscape is as follows: Cirba is a software-defined infrastructure control software company (NOTE: the 'control' word is the important one)… and Arista is a firm known for its software-driven cloud networking products for large datacentre storage and computing environments.
The rationale is as follows: Cirba's analytics now incorporate rich metrics available from Arista to drive precise 'network-aware' virtual machine (VM) routing and placement decisions.
More tools…
By combining Cirba's infrastructure control analytics and Arista's advanced solutions such as Arista EOS (Extensible Operating System) with telemetry and cloud bursting capabilities (including Latency Analyzer LANZ and Virtual Machine Tracer), cloud-centric development teams can know more about what's going on.
What the firms have almost done here is list out a whole table of cloud application controls… are these the 7 factors every cloud mechanic needs to look for in a good cloud management toolbox?
1. software-defined infrastructure control
2. rich metrics for optimisation
3. 'network-aware' virtual machine (VM) routing
4. cloud workload placement (analytics) decisions
5. telemetry and cloud bursting controls
6. latency intelligence
7. virtual machine tracing and VLAN provisioning
"Cirba analytics are uniquely able to determine the best execution venue for applications in hybrid cloud infrastructure, and our partnership with Arista enables us to seamlessly include detailed network data in those decisions," said Andrew Hillier, CTO & co-founder, Cirba.
"The combination of workflow telemetry delivered by Arista EOS and CloudVision and Cirba's placement analytics, support next generation data centre customers and their migration to private, or hybrid clouds," stated Ed Chapman, vice president business development and alliances for Arista. "The joint solution enables rapid placement of virtual workloads with programmable placement and optimisation."
Deeper dive
Arista's leaf-spine architecture ensures nodes are only two hops away enabling greater flexibility in workload hosting decisions than traditional networks, eliminating potential latency issues.
Cirba's analytics automatically optimise VM routing and placements considering all the utilisation requirements, alongside policies, technical requirements, software licensing considerations, etc.
Cirba dovetails workloads in a way that is analogous to the game of Tetris, to safely 'densify' infrastructure by an average of 48 percent in virtual and cloud hosting environments.
March 1, 2016 10:00 AM
Application delivery
,
pusher
,
Real time
Pusher has hung out the flags and bought extra sausage rolls, potato crisps and fizzy pop to celebrate its new product redesign — the developer tool company is known for its real time notification tool.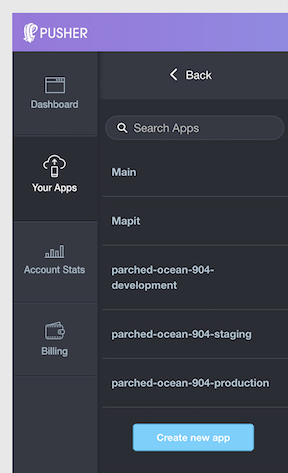 The company is at pains to tell us that it has a shiny new user dashboard (Ed — ah hem, GUI updates are not news, remember?) and that its services allow developers to send 1.4 million real time updates a week for free.
Pusher explains that its tooling exists to allow programmers to to deploy, measure and control real time messaging functionality.
According to the company itself, Pusher's real time API is now used to send 162 billion messages to 6.2 billion devices every month.
How developers use Pusher:
• In app notifications — CloudApp's notification to users are powered by Pusher
• Activity feeds — the New York Times front page updates instantly using Pusher
• Live Commenting – ProductHunt's real time comments are powered by Pusher
• Sync states — QuizUp uses Pusher to track users' progress across devices
• Data visualisation — The FT uses Pusher to create stock graphs, ITV do similar for sports stats
• Collaboration — MailChimp uses Pusher to let you see what other users are doing
Pusher's CEO and co-founder Max Williams asserts that the demand from developers [for real time tooling of this kind] is growing but there's a limited number out there.
"This means top talent gets snapped up quickly by big players likes of Google and Facebook. Not only that but many of the tools developers currently use aren't equipped for the modern web, leading to inefficiency and overstaffing," said Williams.
"I believe with the right tools, one developer can be as potent as half a dozen. This is what Pusher is built on. Developers can focus on making the apps they imagine without having to be domain experts in every single emerging technology," he added.
Pusher's investors include Eileen Burbidge (Passion Capital, Tech City), Bill Lee (Tesla, Tweetdeck, Posterous) and the Heroku founders (Adam, James and Orion).
---
February 26, 2016 7:53 AM
Android
,
earphones
,
Headphones
Yes this is a software column — so there's a very good reason for talking about a hardware product here and it leads us to an invaluable lesson relating to the internal logic of the Android platform code.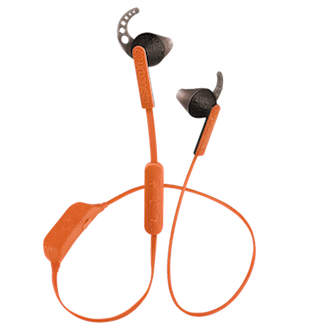 But first… the hardware
Your diligent headphone reviewer (that's me) has been through many 'can' experiences, from the joys of Sennheiser units used at home… to the trials and tribulations brought about when trying to use headphones on the move.
Yes, I even bought a paid of Bose non noise cancelling 'over ear' headphones for use on planes because I couldn't afford the noise cancelling ones.
Onwards then to 'in ear' units — basically, they fall out.
Okay, they either fall out or they plug so far into your ear canal that you feel like you are having your brain sucked out… and that's assuming they are good quality.
Urbanista Nightrunner
Urbanista Nightrunner earphones work great, that's it… they just work.
They have a little 'silicon wing' on each earphone that helps them gently nestle in your ear and they never fall out.
The extra benefit here is that the cables have been designed with reflective strips to keep you safer out and about near roads on dark nights.
The 'Boston' edition is a wireless Bluetooth unit and this is the one this commentary hinges around.
Community manager at Urbanista Valarie Wigardt says, "This is one of the most important products we have created, a headphone that can actually save lives. Pedestrians and joggers difficult to spot in winter darkness if they do not wear reflective clothing, yet many choose not to."
So without being too gushing… having been through the mill with lots of these products (there's an expensive brand called Shure and its in-ear phones are extremely uncomfortable), it's nice when you get hold of a unit that you think will really change the way you use your devices.
The Bluetooth challenge
The challenge we had when using these earphones was not down to any fault brought about by Urbanista in its manufacture, design or technology — the issue is with Android and its handling of Bluetooth.
Bluetooth share has stopped working — this is the error message that you well see when trying to add devices and here's the reason why as detailed on StackOverflow:
"Yes, there is an unhandled case in the internal logic of the Android platform code where it assumes it will always be able to allocate a remote device record and if it cannot it crashes completely. Try toggling airplane mode briefly as this may clear the devices records (though power cycling does not). Otherwise, a factory reset definitely will." – Chris Stratton Feb 26 '14 at 20:07
I did have to completely wipe my Samsung Note 3 to get the system working correctly (and let's be clear, this is no fault of Samsung) and finally Bluetooth connectivity happened.
We can pretty confidently say that this is an Android problem i.e. the Urbanista unit synced up fine with an iPad before this episode.
So is it worth the factory reset? YES !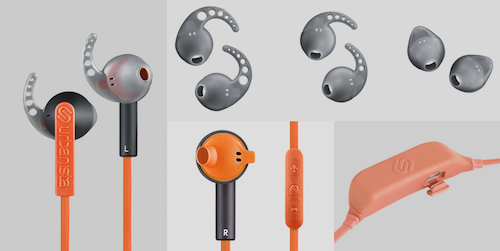 ---
February 25, 2016 10:52 AM
Collaboration
Conference season 2016 is just about underway and that means two things: dental floss (please everybody) and show previews.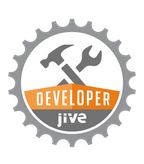 In terms of show previews, we already know QCon London 2016 is around the corner… and further afield (in terms of international air travel at least) we can also look forward to Jive World 2016.
No doubt we will hear plenty about 'collaborative workstyles' and Jive of course directly positions itself as both a collaboration and communications solutions specialist.
Pugliese please
"This year at JiveWorld, we will dive into how to harness the 'Power of Connection'," said David Puglia, Jive's CMO — deliberately using CAPS for those non-capitalised words in a sort of branding effort.
(Ed — that's coz this year's programme is supposedly focused on bringing the human and digital worlds together)
This, says Puglia, is all part of the firm exploring ways businesses can embrace modern workstyles, share knowledge and work better together to create competitive advantage.
"The agenda is action packed with three days of keynotes from inspiring speakers including Google, Cisco and Orange Group, over sixty breakout sessions and special events for executives, partners and media," he added.
Product notes
• JiveX (note a 'superscript' x please) is an out-of-the-box external community application to connect collaborate with customers and partners that is supposed to go beyond Q&A forum software.
• Producteev (PRON: proh-duck-teev) is the firm's social task management app for teams — and it's completely free.
Steele yourself
"At JiveWorld16, brilliant thought leaders, industry experts and practitioners will share their knowledge and success in empowering people across all aspects of their businesses," said Elisa Steele, CEO of Jive.
"Jive is all about helping people work better together in a digital world to deliver measurable business value. There is no better way to further this mission than by activating the power of connection with our amazing customers, partners and employees during another unforgettable JiveWorld experience," added Steele.
Brian David Johnson will be a special guest at JiveWorld this year. A futurist who worked with (Jive customer) Intel for 14 years, Johnson combines social science, technical research, economic and trends data, history, expert interviews and storytelling to chart out possible future breakthroughs in business.
Other keynote speakers include Gil Yehuda, senior director of open source and standards at Yahoo Inc.; Jean Daries, social network manager at Orange; Kim England, global community director at Pearson; Masoud Rabie, vice president of strategic communications at Reingold Inc.; and Scott K. Wilder, global nation builder at Marketo.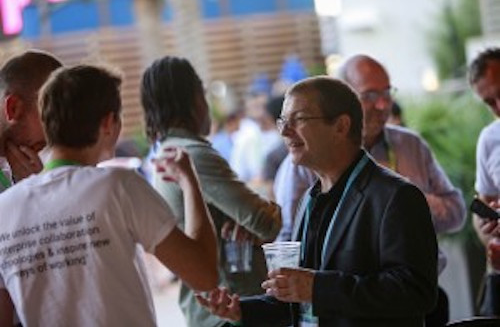 ---
February 18, 2016 9:17 AM
Application delivery
,
Availability
,
Veeam
What is the application availability gap and should software application developers be concerned about it?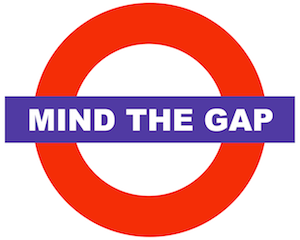 The term might reasonably be defined as:
"The gulf between what IT can deliver and what users demand."
This is the proposition put forward by Veeam Software, a firm dedicated to providing datacentre availability with high-speed recovery and data loss avoidance products.
The firm contends that despite numerous high-profile incidents in the last year, enterprises are still not paying enough attention to the needs of their users.
In an attempt to highlight the gap, the firm has produced its fifth annual Veeam Availability Report, which suggests that 84 percent, a two percent increase on 2014, of senior IT decisions-makers (ITDMs) across the globe admit to suffering an availability gap.
Veeam points out that with the number of the world's connected population soaring to record levels last year (3.4 billion or around 42 percent of the globe) and predictions there will be almost 21 BILLION connected devices by the end of 2020, the need to deliver 24/7 access to data and applications has never been more important.
The developer message?
The message for developers is clear (well, it is if Veeam gets its way) i.e. think about availability as a more important element in overall requirements planning.
"Almost three quarters of enterprises [software development teams] recognise that they have areas which need addressing and intend to do so in the next six to 12 months," said Ratmir Timashev, CEO at Veeam.
"It is not always easy to divert precious funds to invest on infrastructure, but there is acceptance that this needs to be done. We are seeing enterprises starting to realise the importance of availability solutions and, in particular, the role cloud and cloud-based services such as Disaster Recovery as a Service (DRaaS) can play," he added.
---
February 17, 2016 11:04 AM
iot
,
Security
,
Webroot
Half of UK businesses (54%) plan to employ a Chief IoT Officer in the next year says the survey… a position that could (and arguably should) be filled by individuals with a formalised education and background in software engineering and programming.
If this survey holds any water (remember IT firms, when you have zero news, just do a PR survey) then we may be about to see more IoT related investments in infrastructure, security, R&D, skills and personnel.
More facts please!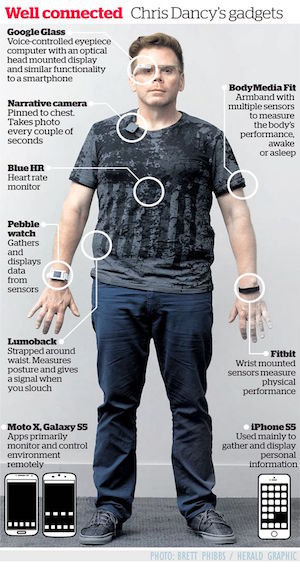 You want more survey figures? Of course you do, you're only human…
… okay how about the suggestion (sorry, 'survey finding') that 68% of business leaders are expecting to reap actual benefits from their IoT investments in 2016.
Not 69% and not 67%, it's 68% and it's looking good especially in the education, retail and telecomms industries, according to new research commissioned by cybersecurity specialist Webroot and data centre organisation IO.
These revelations come as 94% of all UK businesses claim to be investing in initiatives to prepare for the IoT, spreading those investments across infrastructure, security, R&D, skills and personnel.
The remaining 6% of 'slackers' were not available for comment, presumably.
After the sarcasm…
Anyway, fun and games, there is some good stuff here in the form of the suggestion that firms working in this space expect real, tangible results; not just pilot project data but increased revenues and greater competitive advantage.
The survey of 500 CEOs and senior decision makers in the UK, entitled "IoT: Risk or Reward?" – which was conducted by OnePoll – also suggests that network infrastructure is attracting the bulk of investment with 71% of business leaders agreeing that improving network infrastructure and capacity is a primary focus.
Webroot's VP, Strategic Partnerships, IoT, John Sirianni, points out that security concerns are warranted in the IoT era, and that organisations will need to adopt some new thinking.
"The speed at which the cyber-criminals innovate is generally faster than the speed at which enterprises can react. The enterprise can only hire so many security professionals – and they need to make sure that when they do, they invest in the best technologies, processes and training too," said Sirianni.
Sirianni suggests that have seen every piece of critical infrastructure hacked – nuclear power plants, oil and gas refineries, and aeroplanes.
"They have all been compromised at some level. A lot of the cyber-criminals have new toys to play with in the industrial base. 'Can I get into this building? Can I get into that control valve?' The only good news is that they have not yet figured out the best way to monetise that," he added.
Developer justification
All the more reason then for the Chief IoT Officer (CIoTO) developer to be a) a security penetration tester b) an architecture and software system design specialist and/or c) a programmer developer by trade.
Companies… please don't hire marketing managers to act as Chief IoT Officers, just please don't.
Photo credit: Brett Phibbs in nzherald.co.nz
---
February 16, 2016 8:46 AM
Cloud Applications
What could be cloudier than cloudy cloud for cloud computing?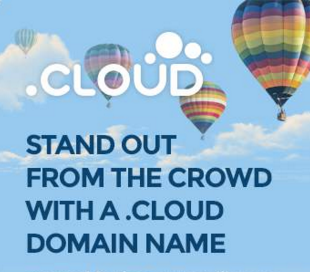 Given the rise of so-called 'born on the cloud' businesses and cloud-centric software application development pros working to build new -as-a-Service models, what domain level would these guys (and girls) want to use?
.cloud
Available for the first time now, the .cloud top-level domain extension is now available at all good chemists.
Okay not at chemists (unless they are online ones, which they will all be by 2050 anyway), but online for start-ups and established businesses that want to build 'a distinct brand online' perhaps.
Iseult Ward, co-founder of FoodCloud and an early adopter of .cloud has said, "[We think] .cloud synced perfectly with our company name and brand. By using .cloud we can clearly explain to the public and our key audiences what we do and how our app and web-based business is powered by the cloud."
For a full list of companies who were among the first to get a .cloud domain click here: https://www.worldof.cloud/home.aspx
---
February 14, 2016 4:29 PM
Fast data isn't really fast, it's just data that we decide we want to engage with faster than some other bits of data,
What fast data really is… is real-time (or near real-time data) that requires instant awareness, faster decision-making and immediate action.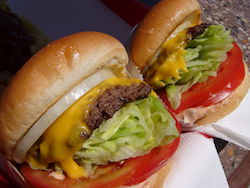 That hasn't stopped the industry attempting to coin the phrase itself and talking about the need to build 'real-time data pipelines' to channel this so-called fast data through towards the point of analysis, action or exposure to deeper algorithmic logic.
For you, blue
One of the players in this market is BlueData, the firm's latest software is focused on real-time data pipelines with Spark Streaming, Kafka and Cassandra.
This company claims to have produced a new turnkey offering designed for developing and testing applications that analyse fast data.
Use cases of fast data rising
BlueData contends that fast data use cases are emerging in 'almost every industry' — such as: use ranging from fraud detection for financial transactions; to Internet of Things (IoT) monitoring with sensor-generated data; to marketing campaign optimisation and real-time bidding in advertising technology.
Other cases include real-time analysis of these high-velocity data streams from financial markets, sensor data, machine logs, social media, mobile applications etc.
The idea is that fast data is perishable and may lose its operational value in a very short time frame.
Speed is of the essence — hence the name.
Spark-Kafka-Cassandra
For data scientists and developers working with real-time pipelines, the stack of Spark-Kafka-Cassandra has (BlueData argues) emerged as the good place to start.
The suggestion here is that that this new trinity of open source systems delivers on key requirements for Fast Data:
Spark: a fast in-memory data processing engine and the fastest growing Apache open source technology — spark Streaming is an extension of the core Spark API; it allows integration of real-time data from disparate event streams.
Kafka: a messaging system to capture and publish streams of data. With Spark you can ingest data from Kafka, filter that stream down to a smaller data set, augment the data and then push that refined data set to a persistent data store.
Cassandra: this data needs to be written to a scalable and resilient operational database like Cassandra for persistence, easy application development and real-time analytics.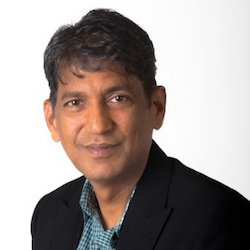 "Batch processing of large datasets was the start for many Big Data analytics initiatives. But now there's growing demand from organisations analysing real-time 'data in motion' in addition to the more traditional batch-oriented 'data at rest' use cases," said Kumar Sreekanti, CEO of BlueData.
"For real-time data pipelines, we've seen Spark Streaming together with Kafka and Cassandra emerge as a popular stack. BlueData makes it easy for enterprises to get started quickly with these new tools and technologies in a turnkey on-premises lab environment," added Sreekanti.
---
February 12, 2016 4:39 AM
CiRBA
,
cloud
,
Cloud Applications
If software runs the world, then shouldn't software-defined infrastructure control solutions form the mantle and liquid magma at the core of the planet?
This is perhaps the gambit that Cirba is going for with its workload routing and management support for hybrid cloud environments offerings.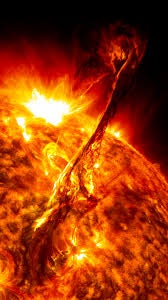 Cirba's team are an equal opportunity cloud DNA kind of bunch – so as such, the workload/management tooling now supports Microsoft Azure, Amazon Web Services (AWS) and IBM SoftLayer.
Correctly routed, Cirba contents that cloud applications can run more effectively.
The firm's technology provides the necessary decision control points for automatically determining where applications can safely run in hybrid environments.
CTO-speak
"It is only through detailed analysis of application requirements against the security, cost and technical capabilities of available public clouds and internal infrastructures that the best hosting environment can be chosen," said Andrew Hillier, co-founder and CTO of Cirba.
The suggestion here is that, without analytics, organisations cannot automate the process nor can they effectively determine how to meet application requirements without risk or excessive cost.
Cirba customers will now have extended visibility into applications that are hosted externally and whether they are appropriately resourced. They will also be able to assess these applications against on-premise hosting environments to determine whether they should be brought back in-house.
Cirba extension
"With this announcement, Cirba extends its existing support for internal VMware vCenter, Microsoft Hyper-V, IBM PowerVM on AIX and Red Hat Enterprise Virtualisation-based environments to external clouds so that customers can seamlessly manage hybrid cloud environments," said the firm.
Through an update to its Reservation Console to be released this summer, Cirba will also automate the process of determining the best hosting environment for applications by simultaneously assessing them against both public clouds and internal environments.
The company explains that in doing so, Cirba's analytics eliminate hosting risk by ensuring all the critical criteria are considered, including compute, storage and network requirements, security considerations, compliance requirements, software licensing requirements and other operational policies.
This capability is underpinned by a web services API and will enable fully-automated workflows.
Centralised policy-based control
Hillier concludes, "Having a centralised policy-based control system for hybrid cloud that provides the necessary checks and balances is critical. Determining where a workload should be hosted and how resources are allocated is fundamental to modern IT infrastructure, and providing automation and governance around this is at the core of cloud and software-defined operational models."
---
February 6, 2016 3:27 AM
Collaboration
Jive Software is aiming to "program in' best practice into business — the firm has released new packaged solutions for key industries and groups.
New products include: Jive for Healthcare Collaboration, Jive for Employee Engagement and Jive for Customer Engagement.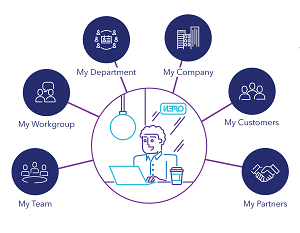 The software itself is driven by Jive WorkHub and it is designed to apply best practice templates, configurations and bundled professional services to solve business pain points for verticals.
Oh yes, 'purposeful experiences'
Jive WorkHub creates purposeful experiences so people can move seamlessly from discovery to conversation to action, using whatever collaboration or communication style works best for them.
The company says it is building these new focused products based upon successful implementations at 1,000 companies, such as Humana, Societe Generale, Cisco, Pearson and GoDaddy.
"Businesses need to solve a wider range of problems, working with more kinds of information and more kinds of people, at a velocity that was once unimaginable," said Elisa Steele, chief executive officer at Jive.
"More than ever, success demands a collaborative work environment. It comes from tapping the workstyles, brainpower and experience of every employee, regardless of role or location. It comes from taking an outside-in view – closely engaging with partners and channeling the voice of customers to align company actions to customer needs. Jive is the only provider that truly breaks down boundaries to achieve the optimal business value for employees, customers and partners."
Medical implementation
"It's critical for us to have a single, secure place where members of the MD Anderson Cancer Network can communicate and collaborate on both complex and routine patient care activities, in an environment that is rich with resources, mobility and functionality," said Melanie Wong, vice president of business development and chief strategy officer at MD Anderson Physicians Network.
"Jive for Healthcare Collaboration gives us a secure, robust platform that's perfect for sharing best practices around service lines and specialty areas–helping our team improve the overall patient experience."
In addition to this initial release of tailored solutions for departments and industry verticals, Jive also announced new enhancements to its internal and external community solutions.
---