---
November 22, 2016 11:10 AM
Nutanix is working to modernise the data centre of lubrication and cleaning product manufacturer WD-40, at its EMEIA Headquarters in Milton Keynes.
By adopting the Nutanix solution built on a web-scale foundation, the company behind the iconic penetrating oil and water-displacing spray has modernised its existing datacentre, to drive performance and virtualise more of its critical workloads including Microsoft Exchange, Microsoft SharePoint and Microsoft SQL Server.
Speedy installation
The result is savings of approximately 40 percent in power and cooling since the new infrastructure requires just two rack units, compared to the previous three-tier alternative, which demanded four times as many rack units. With no additional storage needed, or changes to the network structure, the Nutanix solution was installed and up and running within a couple of hours.
By replacing the traditional three-tier approach with a solution that consolidates computing, virtualisation and storage into a single, highly scalable and turnkey appliance, the Nutanix Enterprise Cloud Platform has also reduced the technical skills and labour needed to run, maintain and develop data storage.
"Driving operational efficiency through validated solutions helps organisations focus on their business at hand," said Mark Jewett, senior director product marketing, Cloud Platform, Microsoft Corp. "We are excited to be working with Nutanix to deliver the cloud benefits of agility, scalability, and simplicity on-premises to organisations like WD-40 with our joint solutions based on the Microsoft Windows Server platform, including Hyper-V, and the Nutanix Enterprise Cloud Platform."
Jeff Longley, WD-40 Systems Administrator, added: "One of the key benefits from my perspective is the much greater insight into what's going on inside the box. With Prism, I can keep a close eye on everything through a single console, not that I need to do that very often – it just works."
Nutanix's Western Europe Regional Senior Director Paul Phillips added: "By bringing together the agility and scalability of public cloud with the control and predictability of on-premises infrastructure, the Nutanix solution enables companies like WD-40 to confidently move to hyperconvergence and eventually to enterprise cloud while supporting Microsoft's Hyper-V. We are committed to delivering the tools and innovation to help IT embrace the enterprise cloud on their terms."
November 17, 2016 2:32 PM
In terms of technology events, Microsoft's Connect () is an interesting proposition. To some extent staged so that an online audience can log in and attend virtually, the physical event itself does of course still exist with a day of keynotes followed by technical training days. The key message coming out of Microsoft's developer proposition now is:
"It's all about providing all developers with the right tools to write any app for any platform."
This was the resounding message delivered by Microsoft's Scott Guthrie, who used his keynote at Connect () 2016 to explain how his firm now works to provide developers with what the firm insists are best in class tools for all programmers.
Microsoft, open by default
NOTE: Although this piece appears on the Computer Weekly Developer Network column as opposed to our Open Source Insider track, Microsoft had made it clear that the firm is now "open by default" from the start.
The show's central news announcement hinged around updates including:
Microsoft is joining the Linux Foundation as a Platinum member to collaborate with the open source community.
Microsoft is welcoming Google to the independent .NET Foundation.
Microsoft is working with Samsung to enable .NET developers to build apps for more than 50 million Samsung devices worldwide.
Real cross-platform evidence
The event itself went straight into command line level demos and featured an initial presentation of a demo done on a Mac, using Node.js with MongoDB, deployed on Linux virtual machines. "Wow!," tweeted one attendee, this is open by default Microsoft for sure.
Yes we know, ultimately there is a monetisation layer here in that Microsoft wants to present its Azure cloud platform as the backbone upon which all services will ultimately turn to… and this costs money. But as we have said before, that's okay i.e. Microsoft might be open and community centric, but's still a company and so it's allowed to make money – it does still have employees to pay.
Excuse us jumping around a little, but this was a modular keynote with many elements, so let's just look at the significance of the Google news.
As I have written elsewhere, "To give you an idea of Microsoft's Speed-To-Openness Rating (let's call it MSFT S2O-R), the .NET software development framework was forged in 2002. Then in March 2014, the .NET Foundation was formed as an independent body to encourage open source development into and out of Microsoft. Now in 2016, we see Google welcomed to the fold."
Visual Studio Code
Looking deeper into the product news… Visual Studio Code is a code editor redefined and optimised for building and debugging modern web and cloud applications, plus it's free, plus it features IntelliSense, which provides smart completions based on variable types, function definitions, and imported modules.
Version 1 of Visual Studio Code shipped about six months ago… and now the firm says that more than one million developers are using it. The product is open source and available on GitHub – a form and format that details exactly how Microsoft wants to channel all its product development going forward.
GitHub CEO
Christ Wanstrath CEO of GitHub took the stage to say that now is the greatest time ever to work in open source. "A year ago we had about 5000 people who created their first public repository every day, today we know that figure is 10,000."
He also noted that now, contributions have gone from around 1000 a day to more like 2000 per day.
So why are people embracing open source he asked?
"Because it's not just about code, open source is a great way to further your business skills. We are seeing more companies now bringing this into the way their business plans are strategically developed. It has been two years since .NET was pushed to open source, the open source community within hours started porting .NET to Mac and this was fine because Microsoft wanted .NET to run on other platforms… and the community ended up helping the company to do that," explained Wanstrath.
Microsoft is now the most active contributor on all of GitHub in 2016… after Microsoft comes Facebook, Docker, Angular, Google and … for the complete list check out this link.
Xamarin inspector
Also featuring in the keynote was news of Xamarin Inspector.
Xamarin Inspector is an interactive tool for developers to use to diagnose and prototype changes in an application. The inspector can attach to a live application on any of the supported platforms.
Powered by Roslyn, Xamarin Inspector makes a live connection to the application and allows the developer to inspect and modify the UI and provides a 3D rendering of the application LIVE while it is running to work with the app. The developer can make edits to colours, font sizes of the UI and use a 3D interactive view to see if any elements have moved off the screen.
Also here, Xamarin WorkBooks provide code that just runs straight from the get go for developer acceleration options.
Visual Studio Mobile Center
Microsoft's seemingly endless stream of product news at Connect () 2016 also noted Visual Studio Mobile Center, a set of cloud services for building and managing mobile apps. Mobile Center is designed for all apps targeting iOS and Android, including apps written in Swift, Objective-C, Java, Xamarin, and React Native.
Visual Studio Mobile Center also supports iOS and Android. Visual Studio Mobile Center will scan a users own private repo (repository) and find the .sln solutions that a developer has installed so that every time a developer commits code it will automatically push those commits to the .sln (s) already installed. Essentially it allows you to test builds on real world devices and communicate with everyone in the team that is tagged as contributors and collaborators on the build in question.
Stream of product consciousness
Okay so look, apologies again, this sounds like a stream of consciousness, but if you're sat in the Connect () keynote trying to keep up with the flow of product details, then it's going to feel like this… in a good way.
Also this year we heard about Visual Studio Tools for Docker, Azure Application Insight, Team Foundation Server 2017 and Azure Functions… all of which, to be fair, are a story in their own right.
Looking at Azure Functions… serverless computing allows you to run code without having to manage virtual machines. This is also allows you to run code that triggers on events in Azure and also on external services. It is also costed only when code executed. This is the technology proposition offered by Azure Functions.
Microsoft explains that Azure Functions is an event driven, compute-on-demand experience that extends the existing Azure application platform with capabilities to implement code triggered by events occurring in Azure or third party service as well as on-premises systems.
All of this and we haven't even mentioned the fact that Guthrie also demonstrated a preview of Visual Studio for Mac, which enables developers to write cloud, mobile and macOS apps on Apple's Mac operating system using the popular development environment.
There was also a preview of the next version of the company's flagship SQL Server database with support for Linux, Linux based Docker containers and Windows based environments, and a preview of Azure App Service support for containers.
"Microsoft is transforming the nature of its appeal to developers by broadening its supported platforms," said Al Hilwa, Research Director for Software Development research at IDC. "The new partnerships and commitments allow Microsoft to meet developers where they are and multiply its reach and impact with mobile and cloud developers as well as become established in emerging areas such as IoT, data science and cognitive computing."
Key takeaway: now, Microsoft needs to get it right
As you may have ingested given the ramshackle nature of the above 1300 words, it is impossible to detail just how much Microsoft is doing in the terms of product extensions.
As is often the way with these things, it's the tiny details that leave the best taste in your mouth. During some breakout time, the in-conference TV screens were playing interviews with key staff including Scott Guthrie, When asked whether the next thing we might see could be Visual Studio in the browser? Guthrie openly and honestly said no, not for now or at any foreseeable time, because right now Microsoft has just provided the Visual Studio for Mac product (with all its Xamarin inside goodness) and, to be honest, the firm is focused on getting that right and making it work.
A new open and honest Microsoft, who knew?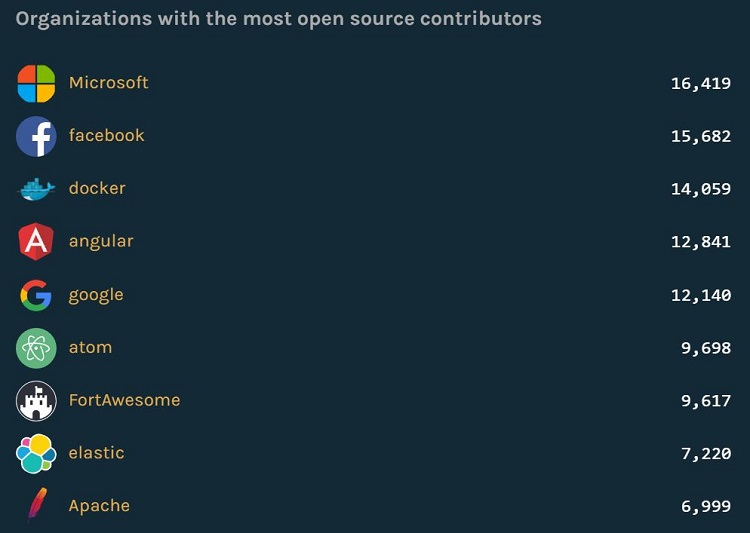 ---
November 16, 2016 11:17 AM
No more quirky headlines trying to crowbar in references to 'polish', 'shine' or any form of gleaming surface we promise, caching and content delivery specialist Varnish Software has announced Varnish Plus with parallel ESI and Edgestash.
What is ESI?
Edge Side Includes (or ESI) is a language to include fragments of web pages in other web pages. Think of it as HTML include statement that works over HTTP. On most web sites a lot of content is shared between pages. Regenerating this content for every page view is wasteful and ESI tries to address that letting you decide the cache policy for each fragment individually.
Edgestash works at a similar level, but is focused on mobile content delivery. Edgestash is a pure templating language that does the actual page assembly at the network edge, speeding up delivery for mobile web pages. You can read more here.
These new features aim to improve content delivery on mobile and provide that thing that vendors in this space like to call enhanced user experience and content engagement.
The new release of Varnish Plus also includes scalable TCP acceleration to speed up application and content delivery by what is claimed to be up to 40 percent.
Web developers need delivery deliverance
The firm asserts that as the percentage of consumers accessing the web via mobile devices continues to climb, increasing the speed of mobile content delivery is a bigger priority than ever before.
More on Parallel ESI — Addressing the challenges of web infrastructure scaling, this feature enables a web page to immediately seek out and fetch needed fragments all at the same time which kills latency and provides responsiveness for ESI-heavy pages.
Looking at Edgestash again, this feature allows for content rendering 'on the wire' by moving the page assemble logic from the browser to the edge (server side). Client-side logic and page assembly can still exist, but when complemented with this kind of edge-side rendering, it becomes much more manageable and high performance, especially on mobile.
"The new version of Varnish Plus is also ideal for dynamic content transmission across a wide range of web applications and streaming content accessed by a broad set of users and devices," said the firm, in a press statement.
We are living in a new digital era — and this this evolution introduces new challenges to your content delivery architecture says Lars Larsson CEO, Varnish Software.
These two new features will be gradually rolled out during the coming weeks.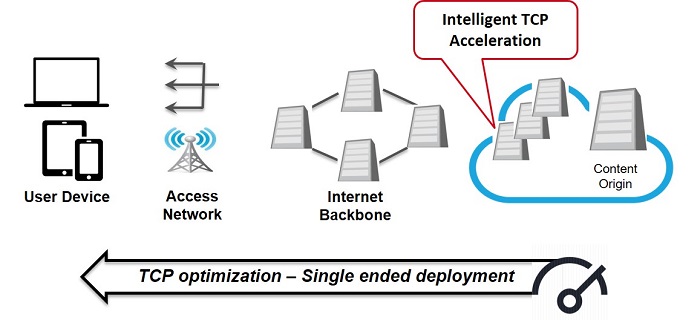 ---
November 10, 2016 8:11 AM
Enterprise cloud infrastructure layer company Nutanix wrapped up its first European .NEXT conference this week with another oversold standing room only keynote session designed to detail its latest product releases.
The firm has announced it has achieved SAP certification for SAP Business Suite powered by SAP NetWeaver on Linux (did we mention SAP yet?) on the company's Enterprise Cloud Platform with AHV virtualisation – an acronym that stands for Nutanix Acropolis Hypervisor (AHV).
Simpler stacks, virtual ones
Nutanix explains that sysadmins and cloud engineers will be able to simplify technology infrastructure virtualisation stacks when running SAP applications on the Nutanix Enterprise Cloud Platform.
The suggestion here is that development environments are often forced to focus efforts on setting up and managing their infrastructure and virtualisation stack… and this means they end up diverting critical resources from business-driving activities.
What it means for developers
"Using the Nutanix Enterprise Cloud Platform with native AHV to run the SAP NetWeaver technology platform, customers can take advantage of integrated virtualisation management and eliminate the need to buy and manage separate virtualisation software. Software developers can accelerate development and testing cycles by quickly deploying new high-performance environments and automating common workflows using a rich set of Nutanix-provided PowerShell Commandlets and APIs," said the firm, in a press statement.
In addition to the certification of AHV, Nutanix NX-series hardware platforms using Intel Broadwell processors have been certified to run SAP Business Suite. Customers running SAP Business Suite will also be able to use Nutanix Acropolis Block Services as supported external storage for their relational databases including SAP Adaptive Server® Enterprise (SAP ASE), Oracle DB, Microsoft SQL Server and IBM DB/2 on existing bare-metal or virtualised servers.
---
November 9, 2016 3:05 PM
Pre-conference networking shindigs for Nutanix .NEXT Europe 2016 this week in Vienna featured a notable change on the firm's signage and logo emblazonments. The firm we used to know as the hyperconvergence company is now the 'enterprise cloud computing leader', or so we are being told. So how come the broader technology play?
Keynote presentation plenary sessions were initially delivered by Dheeraj Pandey in his capacity as founder and CEO of the firm itself.
Pandey trumps Trump
As the first event of its kind on European soil, Pandey surely gets some credit for delivering his address during the final minutes of the 2016 US election results. This was (potentially, arguably) a pretty tough audience to keep focused, Trump was confirmed as US president while Pandey was extolling the virtues of software-defined networking. He barely flinched, this is stuff that 'really' matters.
Making reference to NTNX, which is the firm's stock market listings tag now that it has gone public, Pandey reminisced about the firm's recent very rapid history.
His comments also served as a prelude to validate the broader technology play, which comes as a result of an extended Nutanix stack focused on automation intelligence for cloud administration in what the firm likes to call one-click (actually, enough intelligence to get to zero-click in some defined use cases) deployment scenarious.
"A lot can still go wrong with a company [even in as healthy a state as ours] so it is very important that we focus on a lot of issues that are larger than 'just' what happens in the company itself… and so we need to think about diversity and woman in technology and so much more," said Pandey.
Continuous innovation & continuous consumption
Looking back at recent computing history, Pandey referred to disruptive platform changes that have occurred since the dawn of the personal computer revolution in the 1980s. If it was a decade ago that we say the dawn of SaaS, 10 years on we look at the way software has to be 'always' on in the model of continuous innovation and continuous consumption.
"We need to engineer-in one-click simplicity. We need to connect the gap between procurement and provisioning," argued Pandey.
Cloud silos will now converge as the cloud enters its cloud 2.0 era… and we know that convergence has no finishing line. Just virtualising compute was never going to be enough… there is so much more to virtualise in terms of storage and software-defined networking.
Potti about cluster updates
Sunil Potti, chief product development officer at Nutanix shared the stage at this event's keynote to explain that the power and breadth his firm is talking about is a cloud world where cloud cluster updates can be done during office hours, this is the degree of intelligence that we are building into these technologies (and support will be a key facilitating factor here.)
"So why not use public cloud for everything," asked Potti. "Why not use AWS for all workloads?"
Broadly it is because firms have a variety of jobs that are elastic workloads and those that are predictable workloads. Roughly 70% predictable and 30& unpredictable  is the split in most firms.
"But although it is quick, simple and cost effective to use public cloud for all elastic workloads, it is only quick and simple for predictable workloads… this is not the most sensible place to use public clouds. It's the old example of if you come to a city 300 days a year on business you may as well end up not renting hotel rooms, but instead buying a house," explained Potti.
Other keynote noteworthiness
Christian Reilly, CTO at Citrix also spoke at this event and talked about InstantON VDI for Citrix. "This is a tailor made solution for VDI and we keep saying every year this is the year for VDI… when you look at the growth of datacentres the next most obvious thing to go after is the workloads … and therefore the apps themselves," he said.
Last but not least was Tim Zonca VP of Puppet who spoke to detail how the firm's technology can be used to define workloads and manage them (as an open source configuration management and orchestration software).
As a new fleet of VMs might be spun up to act as an app server, Puppet will help manage and automate all the dependencies that might exist in a complex environment of what he calls 'multi-node applications'. If we set up rules and inputs that define what applications are supposed to go where and what they are supposed to do, then we can more from not just one-click operations to what we could call zero-click operations.
Kate Russell on diversity
Breakout of all breakout sessions was surely Kate Russell's presentation slash workshop session on IT gender diversity and women in technology in the workplace. The BBC Click presenter is also a freelance journalist with a history in web and games editorial.
Russell hosted a session designed to table some rather uncomfortble truths in terms of the amount of stereotyped sexism that is still rife across all industry, not just IT.
"A reasonable degree of the problem here is down to the unconscious bias which many of us harbour in terms of our perception of what even school level boys and girls are supposed to be interested in. I myself took an unconscious bias test and, as a woman in technology, was suprised to find out that I also have some of these characteristics in my make up. I urge you all to take one," said Russell.
Suggesting that some of her own unconscious bias may have simply developed as a result of being brought up with two brothers, this session extended into workshop sessions where teams were tasked with projects designed to help them take gender bias out of real world working environments.
Proving that ambition, determination and a refusal to accept gender stereotypes can lead to success at levels, Russell left us with a reminder of her kickstarter programme devoted to launching her audiobook, which is linked here: A Bookkeeper's Guide to Practical Sorcery: Audiobook by Kate Russell.
---
November 8, 2016 9:42 AM
Information management company Veritas continues its drive to finesse the data backup universe and platform it is building to serve IT engineers, administrators, software teams and data/achitecture-centric developers.
The data capacity gap
The firm's latest news sees the release of Backup Exec 16, an update to its 'unified backup and recovery' solution for mid-market organisations. This product is essentially aligned to help IT teams get around what Veritas calls the 'data capacity gap' i.e. a gulf where software applications fail to have the depth and breadth of data backup and recovery backbone they need to be able to operate fluidly.
Claiming that backup Exec 16 helps businesses address critical data protection challenges, Veritas says that it's technology is capable of covering all critical data across cloud, virtual and physical systems – regardless of where it resides.
"Most organisations operate on a hybrid-cloud model, meaning they need access to data across both heterogeneous clouds and on-premises architectures," said Andy Spencer, Backup Exec global product marketing at Veritas. "Veritas provides infrastructure-agnostic protection of all data—reducing the complexity and risk of using multiple solutions and providing greater visibility and control of information. Backup Exec 16 helps businesses address these critical retention challenges in a simple and straightforward manner, protecting the organisation's entire critical data set across cloud, virtual and physical."
Organisations can also leverage the most current and scalable Microsoft infrastructure with Microsoft Azure, Windows Server 2016, and Microsoft Hyper-V Server 2016. With the new release, administrators will benefit from expanded cloud support as well as simplified licensing and purchasing models for easier consumption.
Features of Backup Exec 16 include:
Expanded cloud support: Backup Exec 16 streamlines the migration to cloud by offering a single, unified platform that protects critical data across cloud, virtual and physical infrastructures. Server and service configurations lend Backup Exec the flexibility to protect data in, from, and to the cloud.
Microsoft Cloud infrastructure support: Organisations can leverage the most current and scalable Microsoft infrastructure with Azure, Windows Server 2016, and Hyper-V Server 2016. Azure components can be protected to provide low-impact, one-pass backup and granular file, folder, and object recovery. Backup Exec flexible options support an organization's chosen data protection policy, without dictating terms. End-to-end encryption protocols help ensure data security and increase the business' willingness to commit sensitive data to cost-effective public cloud services.
Rapid performance: Backup Exec allows users to protect their VMware virtual machines with low impact to production performance, while ensuring that individual files can be restored quickly. This patented feature, called "Instant Granular Recovery Technology" (Instant GRT), allows organisations to meet applications and data recovery goals.
FEATURE NOTE: Customers can activate VMware virtual machines after recovery, so then reducing the amount of time and effort needed to activate copies of protected servers for test, development, troubleshooting and data recovery purposes. This feature can figure in an organisation's ability to recover quickly from a ransomware attack claims Veritas.
Simplified licensing and purchasing model allows easier consumption: Built for price-sensitive, mid-sized companies that do not have complicated infrastructures or dedicated backup administrators, Backup Exec offers the advantage of Veritas' physical and virtual experience with the ability to protect data through virtual and cloud environments, so that organisations can effectively protect their entire data sets.
Critical retention challenges
Explosion in virtual servers and systems is exacerbating storage demand in the same datacentre space. A global survey commissioned by Veritas revealed that, over the next three years, mid-market customers will store 39 per cent of their data on virtual infrastructures, compared with physical (33 per cent) and cloud (27 per cent) infrastructures.
"We are delighted to continue our long-standing relationship with Veritas by helping them to bring powerful and flexible cloud solutions to the mid-market," said Tad Brockway, general manager, Microsoft Azure Storage for Microsoft Corp. "As a leader in the backup and information management space, Veritas with Azure gives customers a trusted and efficient solution to manage backup across hybrid environments."
To address the complexity of having data across multiple systems, many organisations implement system-specific backup tools. As a result, mid-market companies have an average of four data protection tools in their environments—each with their own licensing, maintenance, training, operational, and infrastructure costs.
In summary, Verirtas wants us to believe that Backup Exec 16 offers a so-called 'single pane of glass' to help mid-market businesses save resources and assets — and to get data centric application development running as well as it can.
---
November 3, 2016 9:25 AM
The Information Bus COmpany (the clue is in the name) TIBCO continues its 'goodness we have a lot of products to release' stream this month with the availability of its Personal Automation Software-as-a-Service (SaaS) product known as TIBCO Simplr.
In a Taylor Swift style 'I'll trademark anything' move, TIBCO has cheekily stuck a ™ on Personal Automation, a term it uses to explain how a do-it-yourself tool can automate repetitive tasks when working with data.
Automate repetitive tasks?
What kind of repetitive tasks? Things like building forms and flows to collect, manage and move data from people as well as cloud applications.
With its mix of forms and integration, Simplr empowers users of all backgrounds to increase productivity and save time by putting tedious tasks on autopilot.
From demand generation campaigns and content marketing tasks to event planning and social media processes, TIBCO Simplr can help by linking cloud applications and automating tasks. The application also lets users gather information from people with a robust online forms tool – one of the only in the space to do so. Simplr gives users the power to:
TIBCO for everyone
"We've [used] our strength in integration and workflow automation to offer the ability to innovate on the fly and get jobs done faster," said Matt Quinn, executive vice president, products & technology, and chief technology officer, TIBCO. "Simplr does not require a technical skill level; this is TIBCO for everyone. It's our goal to empower users of all backgrounds with tools to achieve greater digital success and the Simplr application supports this by streamlining users' business processes and increasing their productivity without relying on IT teams or coding."
Features include the chance to connect apps like Evernote, Gmail, Google Sheets, Salesforce, Marketo, Twitter, JIRA, Slack, Dropbox, SurveyMonkey, TIBCO Spotfire etc.
Simplr can create a flow to connect cloud apps, add a form to gather information and then  gets to work.
Users can employ the TIBCO Expresso mobile app to publish data from within TIBCO Simplr flows and subscribe to them as contextualised push notifications on the go.
Users can download the TIBCO Expresso app for iOS and add it to their flows.
---
November 1, 2016 9:07 AM
Darling of the hyperconvergence set Nutanix is set to host its .NEXT Europe conference, exhibition, symposium and all round shindig next week in the European capital city jewel that is Vienna, Austria.
But, says Nutanix, don't just think of us as 'the hyperconvergence company' – although 'okay, we did kind of help coin the term and carve the definition' of what it means to bring together software-defined operations at this level.
No says Nutanix, think of us as the hyperconvergence, cloud architecture, web-scale engineering and datacentre automation company… yeah, all of that.
So is the firm being greedy? Has it bitten off more backoffce-bytes than it can chew? Can it validate its technology proposition in its new post-IPO status to satisfy the a) market b) the partners and c) the implementation practitioners and users?
Digging into what pre-details we can access for the event itself, the firm points to the fact that this is the first ever .NEXT conference in Europe, after similar events have been staged in Miami (2015) and Las Vegas (2016).
In terms of the future of enterprise architecture, Nutanix says it will be looking at enterprise datacentre operations and what the enterprise cloud platform really means.
CEO, co-founder and chairman of Nutanix Dheeraj Pandey will be in attendance to discuss how and why he wanted to see the firm first established in 2009 with a vision that Nutanix could transform enterprise computing by making IT infrastructure simple.
Hyperconvergenceappfelstrudelmeisters
According to Nutanix, "We will examine the future of equal IT: profiting from diversity in the tech world. As market forces transform industries to favour technological skills, women only hold 26 percent of all tech jobs, a figure that plummets to 5 percent in leadership positions. Kate Russell, one of the UK's most influential women in technology will explore how addressing unconscious bias can attract the best female talent and tip the balance in favour of successful business."
Even more digital disruption
In terms of the future of digital disruption, Nutanix says it will focus on how can we anticipate the unexpected threats brought on by technological advances that could devastate our business.
"What are the typical disruption factors? How can you be ready to take on the right solution at the right time? Join Art Langer, director of the Center for Technology Management at Columbia University and chart your strategy," enthuses the company.
Other areas Nutanix will cover include:
Future of CIO: Attendees are invited to join Ben Verwaayen, former CEO of telecommunications company Alcatel-Lucent, for an intimate fireside chat on how today's leaders can survive and thrive amidst political and technological uncertainty, the evolving role of the CIO and creating a future-ready company with limited budget.
Nutanix says that Ben will draw on his experience leading some of Europe's most influential companies including Alcatel-Lucent, BT PLC, KPN Telcom and Lucent Technologies.
Future of Big Data Apps: Attendees are also invited to join two veteran Nutanix solutions architects and an IT professional in a technical presentation to learn proven best practices for running popular big data workloads, such as Splunk and Hadoop, on a Nutanix scale-out architecture and the Acropolis Hypervisor.
The promo for the above says that attendees will find out how to architect the best environment for apps and scale deployments to handle increasing data ingest rates and ever-increasing expectations for high performance. Attendees will learn useful tips on how to fully leverage the Nutanix distributed storage fabric, with details on data tiering, EC-X erasure coding, disk balancing, and more. (customer presenting: Swisslos)
---
October 26, 2016 2:36 PM
IFS has presented a new version of its IFS Enterprise Operational Intelligence (EOI) software with new features including capabilities for adding custom visualisations (presenting abstracted data visuals in more digestible and usable forms) plug-and-play integration with the firm's core IFS Applications software — plus also integration with the IFS IoT Business Connector.
What is EOI?
In terms of the most widely accepted common parlance, EOI is an approach to data analytics designed to enable a firm to make decisions based on the real-time data i.e. the kind of operational data that companies generate and use on a day-to-day basis from within a firm's working enterprise applications but now, increasingly, also from the Internet of Things (IoT).
Operational business intelligence technology is primarily targeted at front-line workers such as field service professionals who need timely data to do their jobs.
Back to IFS… the firm has announced what it claims to be a major update to its IFS Enterprise Operational Intelligence (IFS EOI) product — and this is the first major release since the solution was acquired through the acquisition of VisionWaves in July 2015.
The new version of IFS EOI (8.1) will be released to market in early 2017 and features a number of enhancements including custom maps so that customers can extend their visualisations by incorporating any type of drawing or illustration and overlaying performance data on it.
This above feature lets users monitor performance using any visual representation relevant to the organisation, such as blueprints, floor plans or an image of an asset, directly from the IFS EOI platform.
Other features include: 
Integration with IFS Applications—IFS EOI is now equipped with a plug-and-play integration to the information sources in IFS Applications; accelerating the development of EOI models leveraging IFS Applications data and providing customers one common version of the truth between the products.
IoT—The new version has been designed to connect with the IFS IoT Business Connector, enabling customers to use IFS EOI to relate IoT observations to business strategy, objectives, targets and performance.
Scheduling—IFS EOI now leverages the IFS Dynamic Scheduling Engine (DSE), which also powers the scheduling solution of IFS Mobile Workforce Management, alongside its existing model, data, and execution engines. The scheduling capability enables IFS EOI to perform prescriptive analytics in any business scenario that involves scheduling.
"We decided to join the IFS EOI early adopter program to be the first to take advantage of the new and enhanced features," Edwards Companies COO, Dean Kissos said. "As a developer of commercial and residential real estate, we were especially interested in leveraging the new custom map feature, which lets us upload and visualise any floorplan or blueprint to the EOI platform, thereby ensuring ease of identification and extended monitoring and management capabilities."
"Since the acquisition last year, we have doubled the R&D investment into IFS EOI and this new version is a first result of that," IFS CTO Dan Matthews said. "I am especially pleased that we have created synergies with other IFS products through the integration to IFS Applications, hooking into our new IFS IoT Business Connector, and incorporating our scheduling engine."
There is also a new user interface that has been given a refreshed look and feel.
---
October 26, 2016 7:34 AM
Three letter acronym company names are all the rage in Enterprise Resource Planning (ERP) software firm circles, but this time we're talking about IFS.
IFS actually encompasses more than 'mere' ERP and has its fingers deeply embedded in the Enterprise Asset Management (EAM) and Enterprise Operations Intelligence (EOI) pies.
Founded in Sweden, the firm hosted its IFS World Conference 2016 this week to detail the state of the IFS nation and explain where its essentially modular IFS Applications 9 product sits today.
New bid functionality
In terms of product news, the firm announced a new capability in IFS Applications 9 that enhances the 'sales and bid' process that firms will need to typically need to work with by more quickly calculating bid prices.
Logically named, the IFS Product Estimate Management software is supposed to supports manufacturing companies where they need to establish the best possible bid price of a product when responding to sales quotation requests.
The cost and build-up functionality here enables users to determine whether a product can be manufactured, or marketed with a profit.
"We are excited to announce this new functionality, which gives the user a flexible solution for responding to RFQs as well as robust support for make versus buy decisions," IFS product director Martin Gunnarsson said. "This new tool enables people involved in the sales and bid process to effectively collaborate to estimate opportunities based on product structures while taking a vast number of variables into account."
Butterfly effect
The IFS logo is deliberately designed to resemble a butterfly for a reason – the company talks about the so-called 'butterfly effect' – if a butterfly flaps its wings in Brazil does it set off a tidal wave in Russia, or something along those lines – or to put it another way… the butterfly effect is the sensitive dependence on initial conditions in which a small change in one state of a deterministic nonlinear system can result in large differences in a later state.
IFS draws direct parallels with the chaos theory that drives commercial interactions and says that there is an appreciation for the need for information management in chaos behind how and why it develops its own applications base.
Reference plan for IoT
After a day one keynote 'starring' IFS CEO Alistair Sorbie, CTO Dan Matthews took the stage for day two.
"Firms need to work more proactively in terms of data collection and collection analysis and then being more proactive about what they do with what they uncover," said Matthews.
Matthews details a four step 'reference model' plan for IoT data analysis:
Step 1: Is about connecting up your devices and assets, bringing raw data into the firm's data pile.
Step 2: Is all about discovery and observation of the data in hand.
Step 3: Is all about 'operationalising your insights' and getting out to interact with the devices that are producing data (this is where Field Service Management FSM comes into play).
Step 4: Is all about business optimisation based around the intelligence now built into the business.
It's a rat trap
Matthews also detailed work carried out by a company called Anticimex that uses the firm's recently announced IFS IoT Business Connector to manage it's 'connected rat traps' so that they can be tracked to assess when they have caught a rat, when they need servicing and/or when they need a new battery.
IFS IoT Business Connector itself is offered with a 'reference architecture' so that it can be used in what the firm asserts is a comparatively plug-and-play means of deployment and execution.
According to IFS, this software gathers data gathered from products, assets and equipment to identify actionable observations that trigger user-defined, automated or semi-automated workflows in the IFS enterprise software.
"IFS IoT Business Connector also provides plug-and-play connectivity with the Microsoft Azure IoT Suite for device communications and data analytics, alongside open APIs to connect other IoT platforms or specialized IoT discovery applications," said the firm, in a press statement.
IFS is extremely open about the fact that its brand could benefit from wider recognition and now with private equity ownership it appears likely that the right kind of investments could be made in terms of a) marketing and comms b) organic product development inside the firm itself and c) non-organic mergers and acquisitions.
Gothenburg is home to King Gustav, Volvo and Ace of Base… and now IFS too.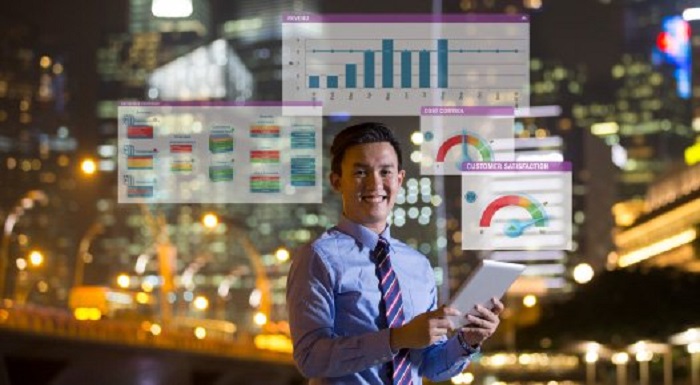 ---