---
August 18, 2010 10:29 AM
Adobe
,
Analytics
,
Marketing
,
stickiness
,
Testing
,
Web development
Given the company's proximity to web-centric technologies, it is perhaps surprising that we don't hear more from Adobe about the testing and analysis side of website effectiveness.
With so-called site "stickiness" being the ultimate aim of any site owner, presenting the right content to the right people at the right time is not a process that can be pinned down to a single algorithmic model.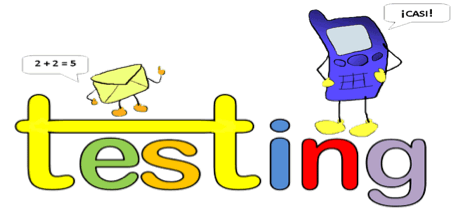 Adobe's answer to this predicament is its Test&Target online testing and optimisation product, which by no small coincidence, was recently recognised as a Leader in "The Forrester Wave: Online Testing, Q3 2010" report.
According to the report, "Online testing provides a mechanism for applying the principles of quantitative analysis to improve the website experience and drive metrics that affect the bottom line."
"Many marketers are now incorporating online analytics with testing strategies giving them a distinct competitive advantage. We will continue to expand Test&Target and the entire Adobe Online Marketing Suite to help customers transform their businesses to better meet visitor needs, improve marketing content performance and generate real business value," said Aseem Chandra, vice president, product marketing, Omniture Business Unit, Adobe.
A free copy of "The Forrester Wave: Online Testing, Q3 2010" report is available here.
August 16, 2010 11:58 AM
Coding
,
Database
,
Developers
,
Embarcadero
Database and software tools company Embarcadero likes to tease us with a series of 'tasters' before its major product releases. Its RAD Studio XE 'sneak previews' campaign is now underway leading up to the launch of the new application development suite in early September.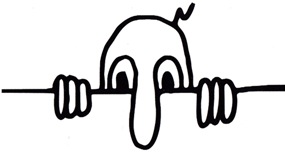 The first sneaky peek is said to showcase developer and team productivity enhancements along with enhancements to the IDE.
Aiming at improving developer's modeling and debugging chores, RAD Studio XE features revealed in the first preview include:
Subversion version control integration to help manage source code revisions in the Delphi, C++Builder and Delphi Prism IDEs
Rapid PHP web development added to RAD Studio with RadPHP XE
New debugging features for Delphi, C++Builder and RadPHP
Modeling enhancements in Delphi XE, including enhanced code generation from the modeler for higher quality code, as well as the ability to generate sequence diagrams from methods
Embarcadero says its XE products are distinguished by three key components: support for multiple database types and deployment environments; the presence of Embarcadero ToolCloud technology for centralised licence management and on-demand tool access; and the existence of an easy upgrade path to Embarcadero All-Access XE.
All tools in this group are designed to and try save time on coding, increase productivity and focus on developing quality applications faster.
---
August 13, 2010 10:42 AM
Developers
,
Games
,
Microsoft
,
monetisation
,
Windows Phone 7
So I made some comments about Windows Phone 7 software application development recently within close enough proximity to Microsoft for the company to give me some official feedback – and I hope it makes for an interesting interchange.
In essence, I said that the Windows Phone Marketplace online application store is nothing more than a limitation and control mechanism for the company to assert its power over the market – and that initial non-Microsoft applications on the Windows Phone Marketplace have been somewhat thin, basic and single-purpose.
I also said that Microsoft has delivered the Windows Phone 7 development environment in precisely the way it wants to with a number of restrictions and limitations. There are restrictions in the form of no cut-and-paste functionality and Microsoft's (in my humble opinion) very wooly description of multitasking – and finally I mentioned (in a negative context) that third party applications would need to integrate with Windows Phone 7's experience hubs if they are to flourish.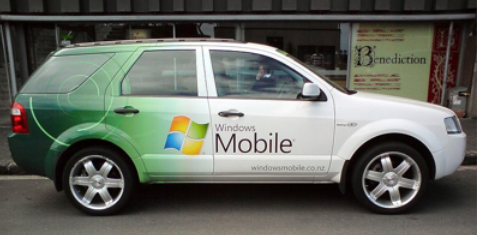 In response to my jibes, Will Coleman who is OS & mobile product manager lead at Microsoft provided the following comments:
Since announcing the Windows Phone 7 developer experience earlier this year, we've received a very positive response from the developer community and there has been a real sense of excitement as many look forward to working with the new platform.
Developers and designers alike have welcomed in particular the panoramic user interface, which is unique to the industry. With the user centric design, developers can create mature, intelligent apps and cross-platform games using Silverlight and XNA.
Microsoft also provides a number of cloud services for Windows Phone 7 developers to enhance the development process. For example, developers will be able to use the Push Notification service to dynamically update the apps' live tiles, which gives the user the ability to engage with the app quickly and easily.
To make app development as simple as possible, we're providing developers with a single online destination to access all of the information, guidance, tools, deployment/update, business performance and reporting resources they need to develop, beta test, deliver and monetise their apps and games.
Windows Phone 7 developers will have a highly transparent, predictable and fast certification process. Our policy guidelines are online right now and locally we'll work with the various developer communities to make sure app certification is a painless process so developers can focus on creating the best apps and games possible.
Developers will have several ways to drive demand and monetise their apps and games through the Windows Phone Marketplace, which is easily accessible from the phone itself. As a developer, you will be able to publish free or paid for apps, and can also grant potential customers the ability to trial your app or game before purchasing – which no doubt will help with sales. Also, you will be able to publish an app or game across several countries and set the pricing per country. Finally developers are free to use third party advertising platforms in their apps and games as well as allow in-app purchases such as virtual goods or services.
I'm not sure that this addressed every angle of my initial critique, but it certainly expands the argument and provides a more balanced level of comment. Please share your own thoughts…
---
August 11, 2010 8:48 AM
Data Management
,
EPRs
,
Healthcare
,
patient data
The debate over whether Electronic Patient Records (EPRs) are a positive step towards improving patient care or a glaring security risk seems to be hinged on the security of back end data management.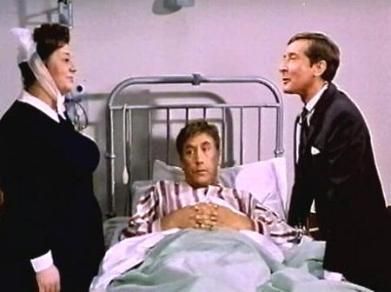 Healthcare data storage expert and CEO of BridgeHead Software Tony Cotterill has called secure data management the "missing link" to improving patient care in the 21st century. Cotterill's comments follow in the wake of research that discovered that half of doctors expect Electronic Patient Records (EPRs) to improve patient care by providing verifiable, consistent and complete data to support verbal handovers between medical staff.
"Healthcare data volumes are rising day after day. Secure data management is a challenge that cannot be avoided if hospitals are to prevent compounding their current infrastructure challenges as data volumes grow," said Cotterill.
"To get the most value out of any digital patient records system – and in my view, the term 'digital patient records' encompasses all electronic data connected with a patient, whether the EPR, medical images or associated administration files – it is necessary for hospitals to consider a number of important factors concerning their data and storage management infrastructures," he added.
Conducted in the first quarter of 2010, the International Data Management Healthcheck was a global survey launched to investigate best practices hospitals should adopt to effectively manage, store and archive their perpetually growing volumes of electronic patient data.
So — a nice generic set of statements there to help sell robust data solutions with lots of comforting terms such as 'best practice' and 'infrastructure challenges'. Of more substance perhaps is Cotterill's call for interoperable, vendor-agnostic data management and storage solutions. The need for a single central data repository owned by the hospital is also key.
Software developers, database administrators, systems integrators and plain old IT managers are all typically tasked with working across disparate, disconnected and disjointed IT systems. If it's going to be a case of Carry on Doctor – then a possible route here is BridgeHead's Healthcare Storage Virtualization (HSV) 'solution' as a healthcare technology platform that decouples applications from the allocation and management of the physical storage hardware on which the application data is located.
"By separating these applications from the storage device/s, healthcare organisations have a lot more choice, flexibility and control over the way data is accessed, protected and managed," said Cotterill.
Personally, having used our fine UK NHS system several times over the last five years I am indebted to the doctors and nurses who helped me through an arm fracture and a few other knocks. So if their job can be made easier I am all for it.
Oh, Matron!
---
August 9, 2010 11:24 AM
Cloud Computing
,
Code
,
Metadata
,
RAD
,
Security
Cloud computing has a problem. The problem is that people, companies, programmers and (god forbid) bloggers and technology journalists all talk about it an awful lot. With issues such as security and migration challenges to discuss, we pretty much have an endless stream of material to debate over.
The problem (it seems to me) is that we're all spending so much time talking about the here and now of making cloud computing happen, that we're not looking to the future.
Distant futures for the cloud may bring many things and mega malicious cloud-networked malware could be one of them. Personally I think there will always be a lot of 'data exchange' challenges, as mobile devices are deployed for corporate use and so need secure synchronisation channels. More positively, we might start talking about Rapid Application Development (RAD) for the cloud.
The logic here is as follows: as we learn to fully embrace cloud computing methodologies, the movement to rapid application development to adapt to fast-changing commercial market needs increases.
Now there are a few (i.e. not that many) of approaches out there designed to deliver RAD in the cloud and Tibco and SAP come up as prime suspects in this area. I'm going to pick Israeli outfit Magic Software whose uniPaaS product is not a programming language, or even a software platform – it is an application platform.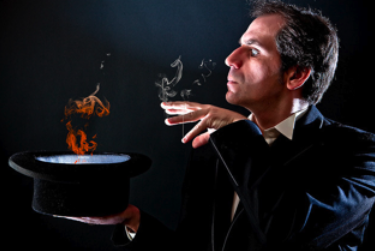 Designed to eliminate low level coding processes, Magic says that its application development tool provides business applications with optimised business logic and processes. This pre-compiled functionality, or essentially, pre-written code, can also be called 'metadata'. The theory is that this will allow developers to concentrate more heavily on the business needs of their rapidly developed software rather than spending too much time worrying about the mechanics of already well-established software components.
According to Magic Software, "Using the uniPaaS platform, it's possible to develop both desktop and cloud applications such as RIA, SaaS and mobile applications using a single development and deployment environment. The same skill-set the developer uses to build desktop applications can now also be used to build a modern cloud offering."
Gartner recently predicted that only 20% of business applications will be off-premise (i.e. in the cloud) by 2013. The list of challenges ahead in terms of scalability, integration, asset management, security and other core technology considerations is immense.
So we may be ready for RAD in the cloud, but let's not run before we can walk right?
---
August 5, 2010 2:21 PM
Developers
,
HTML
,
JavaScipt
,
Microsoft
Die hard fans of Microsoft's browser technology will be pleased to learn that Internet Explorer 9 is due for beta release this coming September. Before that milestone is reached, the company has released the forth "platform preview" version of the product for web developers to test their sites against in terms of bugs, rendering problems and general performance.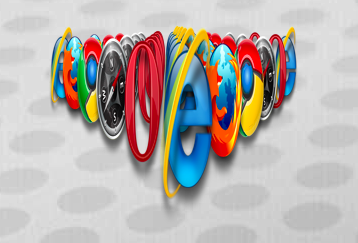 Internet Explorer 9 Flying Images Demo
According to Microsoft, platform preview number #4 benefits significantly from hardware acceleration augmentations. These improvements have come about as a result of the company working with its Windows hardware focused partners in an effort to deliver the best hardware-accelerated video and HTML5 available.
Pair this hardware tuning with the Microsoft's new JavaScript engine called Chakra – and the end result is an increase in speed of performance over Internet Explorer 8 of 11 times.
Microsoft's IE9 developer blog comments as follows, "With IE9, we have worked much more closely with the developer community. Developers have had an earlier (and more frequently updated) look at the platform. People have downloaded IE9 platform previews over 2.5 million times. The samples on the IE Test Drive site have had over 20 million visitors. The fourth platform preview of Internet Explorer 9 shows the opportunity for fully hardware-accelerated HTML5."
Developers have told Microsoft that they want better interoperability so that the same markup (in the form of tags, script and language) works consistently across different browsers. To try and enable this and allow developers to write once and have their site work everywhere, Microsoft has submitted over 2,100 tests to working groups at the W3C.
One of the side effects of this investment has been IE9's web standards compliance Acid 3 score. When Microsoft shipped IE8, its Acid 3 score was 20. With platform Preview 4 the Acid 3 score is 95.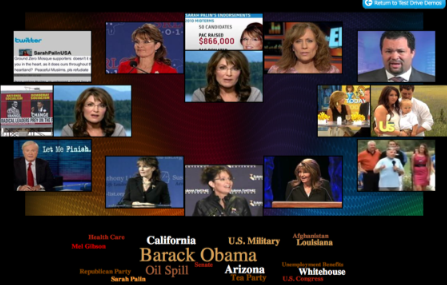 Internet Explorer 9 MSNBC demo
---
August 4, 2010 11:23 AM
Data
,
deficit
,
ERP
,
government
,
Transparency
What is it about public services and Enterprise Resource Planning (ERP) news? Personally I get the impression that the bureaucrats down Whitehall and Victoria Street think that if they spend money on technology with the word "planning" in the title that we, the Great British Public, will be calmed and feel that our tax pound is well spent.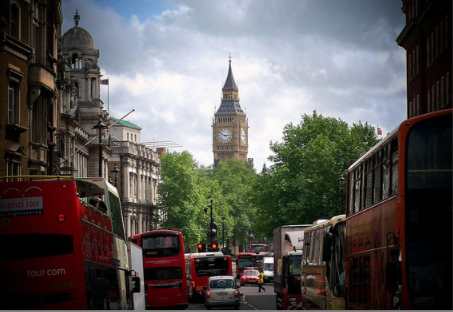 Putting cynicism aside just for one second, news this week of Bristol-based UNIT4 Business Software's 90+ local government clients using its ERP system may be good news. Our newly hatched coalition operates something called the Government Transparency Programme, which is described as a means to evidence a, "Shared commitment to enable the public to hold politicians and public bodies to account."
UNIT4 says that its Agresso ERP software is used by more local government organisations in the UK than any other. The company also claims that 'Open and Linked Data Initiative' provides access to data in an open format, including the ability to extract, without external assistance, all spending and tender information above £500.
According to UNIT 4's official statement, the new Agresso utility means that there is now open access to Agresso data in a linked format that can be cross-referenced and available to search by anyone – and that this exceeds the Government's transparency requirements.
"This will provide more meaningful transparency; it will also accelerate the Government's aims of holding public bodies to account, delivering better value for money in public spending and helping cut the record deficit," says UNIT 4.
"Resource planning and combining diverse information across the gamut of internal and external organisational operations is easier and more effective when utilising and contributing to rich seams of linked data. The conclusions that are drawn also attract greater confidence when they are supported by transparent access to the underlying data," said Graham Klyne who is the Computing Officer at Oxford University responsible for leading projects to apply linked data technologies to research outputs.
So let's get this straight – more ERP equals meaningful transparency in public spending to help cut our deficit right? If only it were that simple, but maybe it's a step in the right direction.
---
August 2, 2010 9:01 AM
Desktop
,
ipad
,
Remote access
,
telematics
Remote access to your desktop PC might not be the first thing you hanker after when you are behind your steering wheel, but as the car stereo evolves from the 8-track, to tape, to CD, to MP3 player with built in GPS, the pace of in-car infotainment and in-vehicle telematics is seriously shifting gear.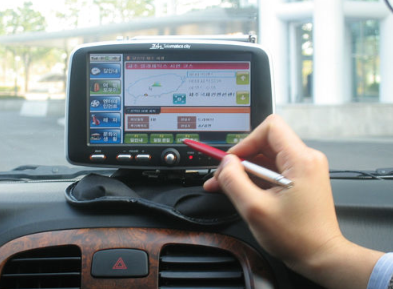 Cambridge based RealVNC's remote access technology is currently gaining interest among iPad users due to its ability to replicate a user's full PC or Mac desktop (including the ability to view Flash websites) on Apple's tablet device. But also of interest is the company's recent support of Terminal Mode, the specification proposed as an industry standard for the integration of mobile devices and applications with vehicle infotainment systems.
The Terminal Mode specification has been published by Nokia and CE4A (Consumer Electronics for Automotive), the automotive industry working group comprising Audi, BMW, Daimler, Porsche and Volkswagen.
According to RealVNC's website, "Our Mobile Solution for Automotive permits mobile devices to be automatically detected, accessed and controlled through the head unit touch-screen, bezel keys or steering wheel controls as they enter the vehicle. A key consideration for the automotive industry is the promotion and adoption of safe driving practices. Built-in mechanisms interlock vehicle speed and access to applications to meet regulatory requirements and enhance safety."
VNC Mobile Solution for Automotive, an OEM package, supports a range of in-vehicle embedded operating systems including Linux, Windows Automotive, CE, QNX, Qt, Android and other proprietary operating systems.
Cross-platform remote access and control of mobile devices and desktop computers directly from in-vehicle telematics is not featuring as top news slot on Top Gear as yet – but it's still early days.
I would suggest that this technology might need to go through one more evolution cycle before it becomes anything like digestible at the mass-market level. This system enables access to back-office systems and remote desktop machines too, all directly from the head unit. So perhaps it's best for IT administrators and data centre managers to take this technology forward to its next iteration before we start seeing HMI (Human Machine Interface) technology in the next batch of Fiat Pandas.
Having said that – I have played with the iPad version of the RealVNC system and it does exactly what it says on the tin. So it may be closer around the next bend than you think!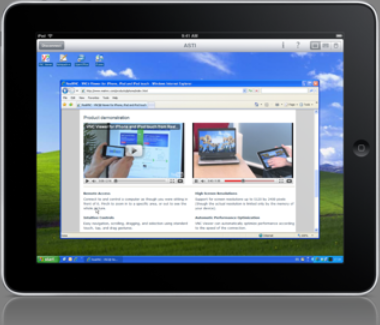 ---
July 30, 2010 10:39 AM
APIs
,
Interface
,
Interoperability
,
iPhone
,
OS X
,
Windows Phone 7
,
WP7
In a fortnight that has seen Microsoft mobile lead Andy Lees encourage staff to write their own Windows Phone 7 (WP7) apps to help support the launch, the company is (allegedly) cooking up an employee developer program to fast-track apps made privately within Microsoft.
But is there an issue here? Will developing for WP7 be a struggle and will the weight of momentum carrying iPhone app development experience any turbulence? What would be really nice here is if all the children would agree to get along and play nicely together so that sharing (let's call it porting shall we?) would be a breeze.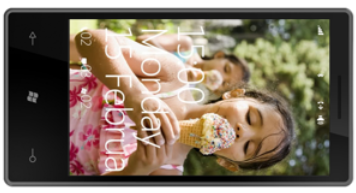 Then we'd all get more apps, more quality, more choice, more value and more interoperability. Sadly, this does not look likely.
Mobile development specialist Terence Eden works with developers on both platforms and has this to say on the subject.
"Porting apps to WP7 from iPhone is close to impossible in the traditional sense of porting. This is simply because iPhone development requires a Mac running OS X and WP7 development requires a PC running Windows Vista or Windows 7. So, essentially, I have to buy another machine and/or another operating system if I want to do both."
"While there are some coding similarities – the platforms are different enough to render porting ineffective. It really does require ground up rewrites. Of course, the same assets can be used – graphics, network APIs, sounds, etc – but the user interface guidelines are strict enough to warrant redoing many screens from scratch."
"That said, the development tools for WP7 are fantastic. The demos, tutorials and support from Microsoft are second to none. But you won't see many 'ports' of complex iPhone apps unless they're created by companies with significant resources."
So what lies on the road ahead (to coin a Bill Gates book title) for WP7 development? Well Microsoft's internal app development programme certainly has limits, the staff members are not allowed to profit from any of the development they do, as they would be in violation of their original employment contracts. So don't expect the next Twitter any time soon.
In terms of where the Windows Phone 7 sits as a device, I will defer again to Terence Eden's erudite opinion which he has expressed in his blog which you can read for yourself here on an ongoing basis.
"WP7 is the first device that I've seen which has been designed from the ground up for both work and play. It has an (unfair?) advantage working with Microsoft's range of enterprise software – OneNote, SharePoint, Outlook – as well as having the necessary range of security policies for a corporate environment. On the play side, it has total integration with Xbox and a wicked set of 3D graphics," said Eden.
As to whether the WP7 and iPhone marriage will ever flourish, I will this time defer to Rudyard Kipling, in his Barrack-room ballads, 1892:
"Oh, East is East, and West is West, and never the twain shall meet."
---
July 29, 2010 4:11 PM
Architects
,
Cloud Computing
,
Developers
,
platform
The vodka is flowing tonight in the Western Polish town of Wroclaw where IBM has partnered up with the local university to launch the country's first cloud computing centre.
Using IBM Tivoli software as the basis for a new curriculum at the university's campus, the coming term will feature over 10 courses driven by the new centre.
Despite the fact that IT architects and software programmers of all levels are still struggling with the precise fit for cloud-based resources into their own application lifecycles, IBM talking up cloud computing to be a "mainstream technology" in the eyes of its Polish customers.
Whether this is misplaced confidence or simply assuredness in its own cloud platform strategy, Big Blue has also signed an agreement with the Polish government to cooperate on the creation of a new IBM IT service delivery centre in Wroclaw.
The company clearly likes to plant its seeds in fertile soil, so chose Poland as one of the new members of its global Multipurpose Cloud Computing Center initiative, which is a programme available to all institutes of higher learning (IHL) around the world.
What else is there to say, but Nastrovia!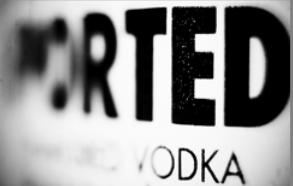 ---