---
October 18, 2010 2:36 PM
Cloud Computing
,
DOS
,
platforms
Magic Software MD David Akka has used his corporate blog to liken a refusal to embrace the cloud as being parallel to having stuck with DOS and ignoring Windows (and other operating systems of course) all those years back.
"For those who ignore the cloud and carry on regardless, in around two to four year's time their solutions will NOT survive," said Akka. "Dramatic I know, but as I see it the move to the cloud is very much like the move from DOS to Windows all those years ago. Simply ask yourself where would you be right now if you had elected to stick with DOS?"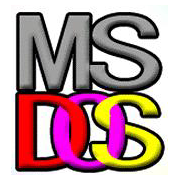 There's a lot of cloud propaganda out there right now and, as Akka also points out, not all companies will be shifting their mission-critical business applications and databases off their own servers and into a vendor-hosted cloud offering tomorrow.
The option to consider hybrid clouds that provide the flexibility for organisations to move at their own pace — deploying applications in the cloud as and when they feel comfortable — should perhaps be discussed more openly.
October 18, 2010 9:10 AM
CA
,
Cloud Computing
,
Integration
,
Workload
CA Technologies used its recent appearance at VMworld 2010 Europe to hang out the flags for a new agreement to integrate its own CA IT Process Automation Manager with the VMware vCloud Application Programming Interface (API).
The integration, which according to official sources is under development using the VMware vCloud API in BlueLock's VMware-based public cloud is intended to "enable process automation and orchestration" for providing and consuming virtual resources in the cloud.
For the record, BlueLock is an Infrastructure-as-a-Service (IaaS) provider of cloud hosting solutions.
So what can the industry surmise from this triumvirate of cloud computing mechanics?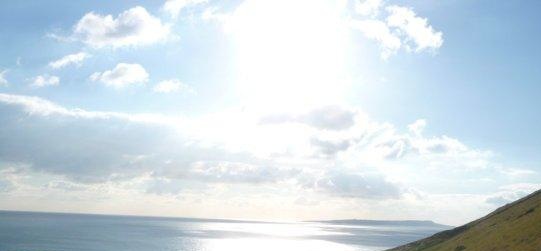 Photo: Adrian Bridgwater – Durdle Door, Dorset 16 Oct 2010
Perhaps initially we can see that real collaboration across the cloud is starting to happen? Perhaps we can see that true enterprise deployment across private, public and hybrid clouds may take more than one company's technology? Perhaps we can see that virtualised workload management across the cloud is also complex enough to warrant integration agreements between vendors?
After all, you don't just click ON turn a cloud solution on – even if it is on demand – you need to think about planning, modeling, instantiation, testing, deployment and operation/management.
"As a certified VMware vCloud™ Datacentre Services provider, BlueLock is able to provide secure and agile public cloud resources using the robust VMware vCloud functionality," said Pat O'Day, CTO, BlueLock. "CA Technologies use of the VMware vCloud API demonstrates the powerful cloud bursting capabilities of its process and workload automation solutions."
---
October 15, 2010 11:08 AM
ALM
,
Developers
,
lifecycle management
Software application development professionals love to learn and, for the most part, any opportunity to increase their skill sets is also viewed as an opportunity to increase their earning potential.
Application Lifecycle Management (ALM) company Aldon has produced a new developer cheat sheet for software architects unfamiliar with ALM to get them started.
In the new cheat sheet written by (or at least attributed to) Daniel Magid, chief technology strategist for Aldon, ALM is defined as follows:
Application Lifecycle Management encompasses the automation, control and tracking of all activity involved in delivering software solutions for resolving business challenges and taking advantage of emerging opportunities. When appropriately implemented, ALM simplifies the lives of everyone involved in the change process, improves communication, automates regulatory compliance and supports the organisation in rapidly providing high quality solutions to the highest priority business requirements.
Within, we cover everything from End-to-End ALM to Process and Deployment Automation so that you can better understand the way that you can leverage ALM to your advantage.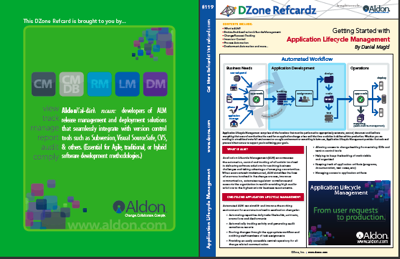 This cheat sheet is one of a number of "Refcardz" hosted by the DZone website.
---
October 12, 2010 11:14 AM
Developers
,
Mobile development
,
nokia
,
Qt
Qt has clearly grown. Back in 2008, this Qt Developer Days event drew 520 developers and I was there to participate in the proceedings. In 2009 the company (post Nokia acquisition as it was) had clearly outgrown the hotel it had been using. So in its new location for 2010, we now see over 1000 attendees here in Munich.
So what's a keynote without a special guest? Well, Rich Green is CTO for Nokia now that he's moved on from his previous tenure at Sun. Green took the stage this morning to explain that his track record has encompassed the creation of J2EE and he ran Solaris during the dot com era.
Green then tried to explain what the role of the CTO really is in day-to-day practice. For Green, it's all about applications and he seems to understand the difference between an API and a boardroom table.
As an ex-developer himself, he promised us that this time next year he would also be 'hands-on' with Qt itself and have spent time at the command line with the framework and toolkit – something that surely all CTOs should really do if they are going to come good on the promise to 'eat their own dog food' right?
Note: "dogfooding" seems to be being coined to describe the use of one's own technology, you may not like it, but its probably going to stick.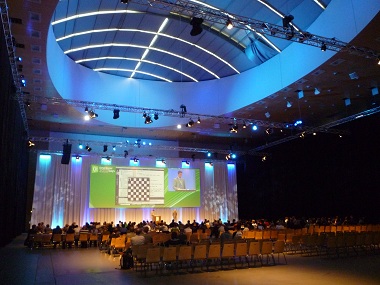 It's all about "upward and forward compatibility" right now said Green, where new toolkits and frameworks may result in new apps that stretch devices, but these should all work until the device itself physically can not support the software any longer – and therefore the time for a hardware upgrade becomes essential.
"Open governance and community engagement is key to open source success," said Green.
Qt president Sebastian Nystrom also took to the stage this morning and his 'leave behind' was that the latest iteration of the Qt application development framework (version 4.7 in fact) has been focused on performance refinements rather than feature augmentation. Yes there are new features too, but it's interesting to see an app framework reach a watershed point where the vendor's focus returns to usability and being 'performant' rather than simply ramping up new functionality.
More as it happens…
---
October 11, 2010 11:06 AM
Cross Platform
,
Developer
,
GUI
,
Qt
It's hard work coming to Munich and bypassing the city centre, the bierkellers and the Gothic spires of the Marienplatz to head straight for an out of town 'conference hotel' where the Bavarian flavour is limited to the 'Oompah-Band-Burger' on room service. But such is life and such is Qt Developer Days 2010, which I am secretly pleased to attend as I have been at the last four year's events and know the team to be straight talking developer-focused 'Trolls' as they like to call themselves.
The 'Troll' reference is a throwback to the days of Trolltech and the company's initial iteration in its pre-Nokia acquisition form. Speaking to developer evangelists last night, it appears that Nokia has been mindful in terms of brand and culture awareness with Qt and allowed the company to retain much of its original identity and approach to cross-platform application framework development – situated as it is in its Oslo headquarters.
So what to expect from the week ahead?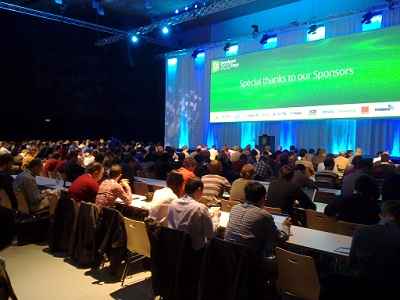 Photo credit: David James Stone
Well, it's a refreshing start this morning. Rather than kicking off with a corporate keynote, we're straight into a training day to match the newly announced Nokia Qt 'Specialist' certification. There are 50 technical tracks, almost all of which are being presented by Qt's own developers making up a total of 62 hours of training. Qt hosts up video sessions from last year's event as well as the new training content that it creates throughout the year and this last twelve months has seen 35,000 hours of e-learning clocked up.
Speaker Line Up:
Up on the podium this week once again is Sebastian Nyström, VP of application service frameworks for Nokia, Qt Development Frameworks – and he'll be joined by Qt director of R&D Lars Knoll who between them will 'tag team' the roadmap ahead for the next year to eighteen months.
Nokia has brought out the big guns for the week ahead and we do get to hear from (and meet) Rich Green who is senior VP and CTO of Nokia itself. It won't quite be a press one-on-session, rather more of a seven-on-one, but it'll be interesting to hear what the big man has to say one day after the launch of Windows Phone 7.
As well as building the GUI and the application structure for the Air Traffic Control system at Munich airport, Qt is also being used by DreamWorks Animation for a new application and lighting system.
As for more, I'll keep a few things for other blogs. Suffice to say for now that this year looks completely different to previous years, substantially bigger, many new attendees showing new interest in Qt – and a lot more dedicated developer training.
Here's a link to some photos from last year that I took myself – they have been illegally hosted on this Chinese website, so feel free to click the link and have a look if you wish.
---
October 8, 2010 12:12 PM
Developers
,
map
,
OFFLINE
,
online
The Holy Grail of application development is online apps that work with great WiFi connections right? There's nothing like being able to download all your favourite data and surf the web, especially on a mobile device, right?
The thing is, national city-wide WiFi zones haven't quite arrived yet have they? Also, what about all those times when coverage is hard to get or prohibitively expensive – think hotels and planes as the prime examples there if you will.
So what we really need are downloadable apps for, say iPhone and iPad users, that work in full when not connected – but yet emulate the full functionality of an app that we would normally expect to only use online, right? A street map would be a great example here.
A street map of England perhaps, or even better the whole of the UK – or even better than that, the whole of Europe. As a download, with a one off payment fee, fully searchable and touchscreen enabled.
It's not as fanciful as it sounds, Skobler has just released ForeverMap Europe for the iPhone and iPad (an Android version is coming soon) using data from the open source OpenStreetMap project.
Berlin-based skobbler has been independently developing navigation software for mobile phone platforms since 2008. Since its UK launch in June 2010, skobbler says it has topped both the free and paid navigation category in the UK Apple App Store for four consecutive months with UK downloads exceeding 200,000 to date.
"This is It's something that hasn't been done before (at least not for an entire continent) and we believe that there's a real need for people who either travel a lot or who don't have a mobile data connection in their device (i.e. all iPod and non-3G-iPad users). So we developed ForeverMap from scratch, using our own map compression and routing algorithms," said Marcus Thielking, co-founder of skobbler. "We want to create an array of 'lighthouse' products that show what's possible based on the OpenStreetMap in all sorts of categories on various mobile device platforms."
ForeverMap Europe costs £3.49, while TomTom Europe will set you back around £60.
---
October 7, 2010 12:48 PM
API
,
Developers
,
Programmer
Although undeniably American in its general influence, Dictionary.com is attempting to extend its global reach by launching its new API Development Centre to extend its Application Programming Interface (API) to software developers everywhere.

Text-based applications and, to be honest, any application featuring the option for a user to work with and manipulate text, can now be built using the site's word definition power which also extends to a thesaurus, quotes, an encyclopedia and a translation tool.
There are also etymologies, pronunciations, slang and word of the day.
"Our robust API enables developers to leverage Dictionary.com's comprehensive offerings to enhance word games, create learning language applications and other word-related apps for online, mobile, eReaders and other connected environments. The API will empower the developer community to deliver more exciting content and experiences to their users," says the site.
Dictionary.com sits under the ownership of Ask.com and had previously opened the API to its preferred partners last year. This latest move, should developers wish to adopt the site's offerings, will allow apps to be built with word definition power baked in – side stepping the need for the user to open a browser at all.
The API is offered in a selection of free options for non-commercial apps and paid options, which can be based on a revenue-sharing deal or a license fee.
---
October 6, 2010 12:32 PM
canvas
,
CSS3
,
Developers
,
HTML5
,
Web development
This is the third guest post by Mat Diss who is founder of bemoko, a British mobile Internet software company that aims to pioneer new ways for web designers to quickly construct better websites that can be delivered across all platforms from desktop to mobile.
Here Mat continues his series of posts that demonstrate the advantages of designing with HTML5. In this blog, Mat looks at the concept of Canvas for creation of graphics…
HTML5 provides a whole new canvas concept which allows you to draw graphics on your web page. CSS3 also brings in some great new features such as transitions – http://www.w3.org/TR/css3-transitions/ – which allows CSS properties to be changed smoothly from one value to another. For example, rotate an image when the user clicks on it.
With the combination of both the canvas and CSS3 advances, an HTML developer has a lot more power at their fingertips. This can include drawing of a button (with text generated on the fly), sophisticated animation and interactive gaming. A lot of UIs that were once the realm of platforms like flash are now are now accessible via native HTML.
The canvas example – at http://bemoko.com/html5demo/canvas – draws a few gradient shaded circles when the user clicks a button. This is done with the following Javascript and HTML snippet:
SCRIPT
<script type="text/javascript"> <br / />
function draw(){ <br / />
varctx = document.getElementById('whiteboard').getContext('2d'); <br / />
// Create gradients <br / />
varradgrad = ctx.createRadialGradient(45,45,10,52,50,30); <br / />
radgrad.addColorStop(0, '#A7D30C'); <br / />
radgrad.addColorStop(0.9, '#019F62'); <br / />
radgrad.addColorStop(1, 'rgba(1,159,98,0)'); <br / />
<br / />
varlingrad = ctx.createLinearGradient(0,0,0,150); <br / />
lingrad.addColorStop(0, '#00ABEB'); <br / />
lingrad.addColorStop(0.5, '#fff'); <br / />
<br / />
var radgrad4 = ctx.createRadialGradient(0,150,50,0,140,90); <br / />
radgrad4.addColorStop(0, '#F4F201'); <br / />
radgrad4.addColorStop(0.8, '#E4C700'); <br / />
radgrad4.addColorStop(1, 'rgba(228,199,0,0)'); <br / />
<br / />
// draw shapes <br / />
ctx.fillStyle = lingrad; <br / />
ctx.fillRect(0,0,150,150);<br / />
ctx.fillStyle = radgrad4; <br / />
ctx.fillRect(0,0,150,150); <br / />
ctx.fillStyle = radgrad; <br / />
ctx.fillRect(0,0,150,150); <br / />
} <br / />
</script> </p>
HTML
<div class="content">
<div><button type="button" onclick="draw();">Draw Something</button></div>
<canvas id="whiteboard" width="150″ height="150″>
Drawing
</canvas>
</div>
See http://9elements.com/io/projects/html5/canvas/ for quite an impressive experience built using the HTML5 canvas.
Visit the demo site at : http://bemoko.com/html5demo/i
---
October 4, 2010 10:43 AM
Applications
,
Enterprise
,
Interoperability
,
Users
This is a guest blog written by Phil Lewis who is a business consulting director with Alpharetta, Georgia headquartered enterprise software company Infor.
Without promoting his own company's brand in any blatant way, Lewis gives us a relatively impartial view of how interoperability and connecting applications to execute cohesive business processes should always stem from user perception of business needs and real user control.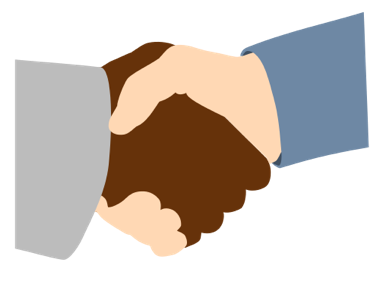 It is incredible to think that despite over two decades of business computing and the efforts of the multi-billion dollar software industry, companies in 2010 still struggle with the same issues they started tackling when they adopted their first computer:
• Complex integration projects with expensive and unfamiliar technology
• Rigid business processes which are difficult to re-configure
• Proprietary technology creating barriers to interoperability
• Visibility of business problems forcing a reactive approach instead of proactive improvement
• Islands of isolated information and data causing ineffective decision making and complex reporting
Alongside these "traditional" issues we can now add new challenges such as the ongoing debate between on premise vs. cloud applications, where businesses don't just face the need to make a choice, but a new integration issue when they have made their selection.
The key to solving this history of challenges is ensuring that the technology that is implemented is done so in a way that does not prohibit or restrict future options.
For example, connecting applications to execute cohesive business processes, with a lightweight, standards-based, technology architecture, not only pulls together related business activities such as production and stock, but keeps the door to the future open with a set of connectors capable of integrating with third party applications and cloud services.
To do this without drowning in new technology investment, businesses need to align business processes to put the user in control. That is not to say that the technology should be entirely passive – it should help guide users to execute critical tasks, which support overarching company goals.
This eye on the future and end user focus mean business network reporting will become critical whereby a repository subscribes to messages published by all connected applications. This provides a single data source, which represents data from all business systems, giving a view of the entire business, opposed to an individual application.
Of course, finding applications that are delivered with this level of interoperability built-in is a whole new challenge…
---
October 1, 2010 1:35 PM
Compliance
,
Data
,
Management
,
middleware
,
Virtualisation
This is a guest post by Mark Oldroyd, a senior technology identity and security specialist with Novell.
In this piece Oldroyd discusses the risks and challenges of computing across multiple environments. Despite the hurdles and obstacles ahead he says, companies can achieve their aims if they strike a balance between flexibility and control.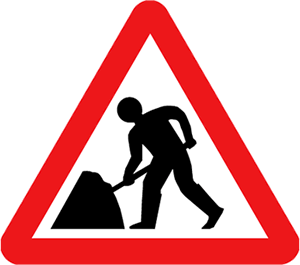 If a business adopts a highly flexible approach by increasing its adoption of virtualisation and allowing employees to work remotely – the corresponding risk to confidential data rises. But try to control application usage and the movement of data too closely – and IT managers risk damaging the competitive advantage of their organisation and its ability to respond quickly to market changes.
According to IDC, a new approach to managing IT environments is required – that approach is Intelligent Workload Management. A workload is an integrated stack of applications, middleware and operating system. These workloads can be made "intelligent" by incorporating security, identity-awareness and demonstratable compliance. Once made intelligent, workloads are able to:
Understand security protocols and processing requirements
Recognise when they are at capacity
Maintain security by ensuring access controls move with the workload between environments
Work with existing and new management frameworks
Intelligent workloads offer organisations multiple benefits. They ensure security and compliance; reduce IT labour costs in configuration; improve capital utilisation; reduce provisioning cycle times and reduce end user IT support costs.
Adopting an Intelligent Workload Management approach to IT isn't a nice thing to do – it's an essential thing to do in today's complex IT landscape. Organisations today must deliver seamless computing across any environment, whether that be physical, virtual or cloud if they are to successfully achieve a balance between security and control.
---