---
July 31, 2019 11:30 AM
The Computer Weekly Developer Network (CWDN) team is a big fan of historic California townships with eucalyptus groves and forward-thinking DevOps based upon real time analytics of enterprise log management systems.
Luckily, we're able to find all that in once place this September 2019, because we're off to attend Sumo Logic Illuminate in Burlingame, California.
Staged from September 11–12, 2019, Sumo Logic will aim to bring together the great and the good for a developer-fest that sets out to examine real world development and deployment challenges.
Alongside developers, Sumo Logic targets practitioners and leaders across IT Ops, DevOps and security for hands-on training, certifications, technical sessions and real world case studies from peers and partners.
Sumo Logic defined
Sumo Logic is a cloud-based service for logs & metrics management that uses machine-generated data for real-time analytics. The petabyte scale technology is built around a distributed 'data retention' architecture that keeps all log data available for instant analysis, eliminating the need for (and complexity of) of data archiving.
Although many people think the company is called Sumo [Logic] to signify weight, strength and muscle in the face of massive log file management tasks, the name actually comes from one of the founder's dogs.
Sumo Logic's initial market-facing statement (as detailed on eWeek) made in 2012 claimed that:
"Until now, enterprise log management solutions have consisted of expensive, complex deployments that are difficult to scale and have been unable to deliver on their promise of true analysis and insights."
The above quote is attributed to Kumar Saurabh, who was acting CEO and vice president of analytics at Sumo Logic at the time — current president and CEO Ramin Sayar appears to be carrying that original thought process and mission forward directly.
Continuous Intelligence
Today Sumo Logic is focused on what it likes to call Continuous Intelligence (CI) in cloud-native application deployment scenarios.
Likely areas of discussion at the show itself may include further details on the firm's 2018 acquisition of FactorChain, an early stage 'security threat investigation software' company.
Now firmly embedded within the Sumo Logic stack, this forms part of the company's mission to create a technology proposition that offers a more converged take on IT ops and security for modern application delivery in the cloud.
CEO Sayar suggests that there is a 'crack' in the current models governing the adoption of cloud technologies and that, as a result, customers are struggling to adapt traditional security models to cloud applications.
The company says that there are fundamental challenges associated in terms of understanding application and cloud data with existing tools and skill sets, resolving IT vs. security symptoms and root causes and quickly triangulating across cloud-scale data sets to resolve threats are preventing the natural extension of traditional methods to the cloud.
Lighting up for Illuminate
Most industry vendors like to name their events after something relatively logical if they don't go for the standard TechEd label. Sumo Logic obviously chose to call this gathering Illuminate in order to try and show how it will work to provide knowledge 'inside application execution structures' in the real world.
Alongside sessions devoted to certification, Sumo Logic has also lined up a speaker selection where 60% of the sessions being delivered will come from Sumo customers highlighting success stories, use cases and best practices.
Among the stars of the show is renowned economist and future thinker, Jeremy Rifkin. Author of The Third Industrial Revolution, How Lateral Power is Transforming Energy, the Economy, and the World. Mr. Rifkin is an adviser to the European Union and to heads of state around.
Looking back at other news from 2019, Sumo Logic used its time in the ring at DockerCon 2019 to announce support for Docker Enterprise… an area the company will surely touch on throughout Illuminate. Sumo Logic's intention is to provide not only a view of the health of a customer's applications running on the Docker platform, but also the health of the Docker platform itself for more complete visibility.
Let's also make note of the fact that Sumo Logic use the show to announce its Modern App Report for 2019.
If previous years' reports are anything to go by, expect to see more container and serverless adoption rises. What will be interesting to see is how fast these changes are taking place… and whether the rest of the market will follow the lead that Sumo Logic's customers are taking here.
There's obviously a bias towards cloud-native IT in this group, but will more companies follow?"
In the agenda hacienda
For a relatively random dip into the event agenda to wrap up here, some of the stand-out sessions include:
Introduction to logs metadata and fields management — Speakers: Adam Sznajder – Sumo Logic, Frank Reno – Sumo Logic.
How to Protect Your Company from a (Data) Apocalypse — Speaker: Sylwester Oracz – Sage Software Ltd.
Optimizing AWS Cost – Sumo Learnings from Operating a Cloud-Scale ServiceSpeaker: Jacek Migdal – Sumo Logic.
Blurring the Lines between Metrics and Logs — Speakers: Abhinav Khanna – Sumo Logic, Adam Sznajder – Sumo Logic.
… and finally (and remember, this was just a random snapshot of a whole bunch of sessions), the brilliantly titled: I can't believe its not better – serverless synthetics & Sumo Logic — Speaker: Eddie Thompson – Sumo Logic.
This is a new event for the CWDN team, but Sumo Logic is a company that we have been watching for at least the last half-decade and its developer credentials and devotion to command line level technologies is not in question.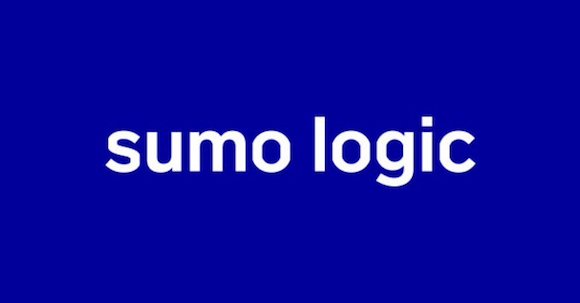 July 30, 2019 5:09 PM
Identity (ID) is now an aspect of every developer's architectural planning process when she/he/they start to create plans for building the next big thing, or at least it should be.
Indeed, ID management is defined by TechTarget as the organisational process for identifying, authenticating and authorising individuals or groups of people to have access to applications, systems or networks by associating user rights and restrictions with established identities. 
Now that identity has become a part of every application development process, we need to think about what happens in the cloud-native world, given that we have (for some time now) been pushing to move to always-on service-based computing.
ID in cloud territory is, of course, known as Identity-as-a-Service (IDaaS)… so who's doing what in this space?
Arduino opens to Auth0
IDaaS specialist Auth0 has this month been selected as the identity management platform of choice for Arduino, the open source hardware and software ecosystem. 
With a global community of 30 million 'makers', Arduino will use Auth0 to replace its own single-sign-on solution for all of its public-facing web properties, including Arduino Create and community apps.
Arduino is known for its simple electronic boards, open source software and user community that has powered thousands of projects, from everyday objects to complex scientific instruments. 
Universal Login
In addition to single-sign-on, Arduino will take advantage of Auth0's new Universal Login, which enables developers to customise their branded authentication experiences — and Device Flow, for browserless or input-constrained devices.
Auth0 and Arduino plan to fuse the combined power of their communities and events and explore a technical partnership in the IoT domain. 
Auth0 currently secures more than 2.5 billion logins per month for 21 million users.
---
July 30, 2019 6:49 AM
The Computer Weekly Developer Network (CWDN) team has packed up its Mardi Gras party beads, loaded up on jambalaya and shrimp creole recipes, downloaded a copy of The Big Easy and read up on supply chain ERP best practices.
It can only mean one thing. CWDN is headed to Infor Inforum 2019 in New Orleans.
As the largest city in Lousiana, New Orleans boasts a sprawl that takes up a larger landmass than the state-capital Baton Rouge… so with the stage set, what can we expect from the conference?
Infor core competencies
By way of a reminder, Infor is an Enterprise Resource Planning (ERP) company with specific core competencies in supply chain, customer relationships, data analytics and enterprise management — all of which is/are cloud-centric, if not also cloud-native.
Infor works with customers in industry sectors such as food and beverage, process manufacturing, distribution and healthcare — and this is important.
It's important because one of Infor's main USPs is its dedication to building what it likes to call 'industry-specific cloud applications', in direct terms.
Themes for 2019
Among the case study sessions Infor has scheduled for the event, a handful of them appear to focus on its Infor Dynamic Enterprise Performance Management (Infor d/EPM) technology.
In terms of what this is, d/EPM combines software-centric business tools and financial performance management into one EPM software package — it is designed to provide a means to report and measure past and current performance and forecast future activities in real time.
Other Infor technologies showcased will include Infor CloudSuite covering everything from facilities management, to federal financials & supply management… and onwards to areas such as billing, inventory intelligence, supply chain transport management and everything in between.
The CWDN team will also aim to look at Infor's approach to Artificial Intelligence (AI) with its Coleman AI product — named after the inspiring physicist and mathematician Katherine Coleman Johnson, whose trailblazing work helped NASA land on the moon.
We will also aim to look at the Infor OS cloud operating system in more depth at this year's show.
Infor has broken out its presentation sessions as follows.
Customer presentations: Success stories and best practices.
Product sessions: Dive deeper into product (beginners to advanced).
Panel discussions: Expert perspectives.
Vision/roadmap sessions: The vision for the company as a whole.
Partner sessions: Certified partners, account managers and customers.
Industry sessions: Trends discussed by industry type..
Speed Sessions: Short focused sessions on a variety of industry and product topics.
There's also an Expert Insights session, which is an ask the experts event, obviously.
"Inforum 2019 promises to be an exciting blend of education, networking, and personal development opportunities for the professionals joining us in New Orleans this year," said Soma Somasundaram, Infor chief technology officer. "Whether they are developers, data engineers or C-level executives, customers will learn about some recent developments – including Infor OS – a gateway for innovation, as well as many new industry-specific features and innovations. We'll also talk about our Platform-as-a-Service and how developers can use it to create AI-driven projects that scale. There will also be roadmap sessions, case studies and opportunities to engage with the Infor product development teams as they share new features and offer practical advice on leveraging Infor solutions to the fullest potential."
Infor's complete product sets spans: Customer Experience Management, Enterprise Asset Management, Enterprise Performance Management, Enterprise Resource Planning, Enterprise Financial Management, Human Capital Management, Configure Price Quote, Product Lifecycle Management, Service Management & Supply Chain Management.
Products include Infor ION purpose-built middleware, Infor Ming.le business collaboration software, Infor Analytics for business intelligence, Infor CloudSuite a software deployment platform and Infor Mongoose for application development.
The event hashtag is #inforum2019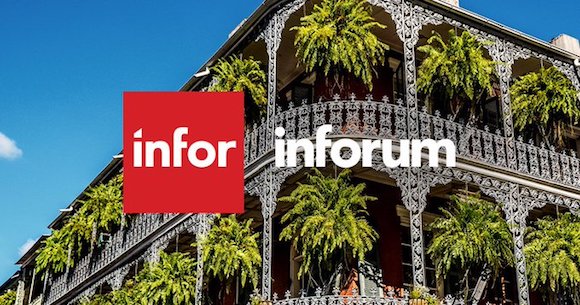 ---
July 26, 2019 8:56 AM
This is a guest post for the Computer Weekly Developer Network written by Scott Sherwood in his capacity as founder of software testing tool company TestLodge.
Sherwood explains that he created TestLodge after working for years as a developer and found that many of the tools he used were cluttered and clunky.
He bemoans the fact that these 'other' tools were filled with unnecessary features that made it harder for him to do his job. 
Confident of his own product's worth, Sherwood makes the somewhat unusual suggestion that a testing tool can become a job description — but just exactly what is he talking about? Sherwood writes from this point onwards…
A big developer market
According to market researchers Evans Data Corporation, there were 23 million active software developers across the world in 2018. With this expected to rise to 28 million by 2028, it's safe to say that there will be no lack of new software in need of testing in the coming years. 
As automation and the growing reliance on IoT devices continues to integrate and conglomerate software, it's more important than ever to make sure that, well, it works! 
Developers need to ensure all systems stay green across the board… and it's why the rise in testing tools has been so prolific in recent times. So what position should you consider testing tools to take in your own skillset?
Job requirements
Historically almost every job has come with the standard 'must have experience with Microsoft Office' tagline. Today the knowledge of tech in job descriptions is a little wider and platforms such as Facebook and Twitter are appearing more and more.
But something we have noticed is that testing tools (I'd like to suggest own product, but I do acknowledge the existence of others in the market) might be regularly being cited as 'essential experience' for job requirements. 
Naturally, it's very specific to roles such as Quality Assurance (QA) engineers where they also mention programming languages such as Python, Ruby and Java, but it's a new job requirement label that I'd like to suggest some people may not have anticipated. 
From tool… to description
So how does a testing tool become a job description?
Whether I'm talking about our product or our competitors' offerings… the number one action is probably the most obvious – listen to your users! 
We always made a point of charging for our software from day one, even if it was only a few dollars. This wasn't necessarily about the money, but more that we knew the feedback from customers who are willing to pay for our service was likely to be the most valuable.
Feedback loops
As a second point, I want to advise you not to outsource customer support early on. 
Feedback is your most important asset and should shape how you build the tool. This will also help you keep from overdeveloping. Users don't want bloated platforms that try to do a million things poorly. They want to you use your SaaS to solve a problem, quickly and easily.  
As a developer, if you keep these points in mind you will grow a user base that will be happy to recommend you to their colleagues… and that's how you become the preferred bit of kit for a team, department and company.
---
July 24, 2019 7:39 AM
The Computer Weekly Developer Network and Open Source Insider team want to talk code and coding. 
But more than that, we want to talk coding across the diversity spectrum… so let's get the tough part out of the way and talk about the problem.
If all were fair and good in the world, it wouldn't be an issue of needing to promote the interests of women who code — instead, it should and would be a question of promoting the interests of people who code, some of whom are women.
However, as we stand two decades after the millennium, there is still a gender imbalance in terms of people already working as software engineers and in terms of those going into the profession. So then, we're going to talk about it and interview a selection of women who are driving forward in the industry.
 Laura Porter
Laura Porter lists her job title, quite simply, as developer. Porter works for dxw digital, a company that specialises in focusing on the public sector to research, design, build and operate services that make life better for people.
CWDN: What inspired you to get into software development in the first place?
Porter: It was actually something of an accident. I went to the University of Kent in 1996 to study film, having just completed a foundation year in art at the Surrey Institute of Art & Design. I didn't really have any career ambitions beyond wanting to be 'an artist' of some kind. The University of Kent was at the time (and I imagine still is) a very computing-oriented university, and one of the courses I was able to pick in my first year was an "Introduction to Web Publishing". I learned basic HTML, CSS and JavaScript on this course.
Over the rest of my university career I got into Usenet and IRC in a big way, and by the end of my film degree I was relatively confident in basic web skills and had even started learning some TCL for writing my own IRC bots. I was also doing temp work over the holidays as a secretary/admin, and had good Office skills (and an impressive typing speed!).
When I graduated in 1999, the dot.com boom was in full swing so I decided I'd look for two different types of jobs: junior web development, or admin in the film or TV industry. I was interviewing for both types of jobs, and it just happened that I landed a junior web developer position first. This was back when basic HTML and CSS could get you a job!
CWDN: When did you realise that this was going to be a full-blown career choice for you?
Porter: From 1999-2003 I hopped around various junior developer jobs but I still felt like I was missing out by not being in the film or TV industries. So when I was 26 I quit my developer job and went to work for a film production company as a junior editor/occasional web developer. Unfortunately, this didn't work out – after 3 months I realised I missed coding,  but more importantly I missed the money (my salary dropped from £24,000 to £16,000) so after my 3-months' probation period I decided to part ways with that company and go back to development.
It just happened that the next job I got was doing development for a Soho advertising agency so in some ways I was still in the media industry. I think I realised at that point that development allowed me to be creative enough to scratch my artistic itch, and also paid enough to allow me to live the London life I wanted.
CWDN: What languages, platforms and tools have you gravitated towards and why?
Poter: I didn't make any conscious decisions about the languages and platforms I used until 2014. Up until then I was just glad to be able to get a job, and I did whatever they needed me to do. I started using XSLT in 2000/2001 and by 2006 I was doing XML/XSLT almost exclusively for a start-up that provided documentation tools to local authorities. By 2008 I had gravitated back to doing front end again, as XSLT roles were hard to come by.
In 2012 I joined Nature (now SpringerNature) as a front end developer and worked mostly on the company's legacy publishing platform. However in 2014 a position on the firm's Ruby team opened up. I didn't know any Ruby but I was bored of front end by this stage, and I knew this team was the cutting-edge 'rock star' team of the department, so I decided to apply for the role. My reasoning was that while I didn't know Ruby, I knew the platform, the product and the company, and I was a competent coder who would learn fast. They agreed and I was taken on.
CWDN: How important do you think it is for us to have diversity (not just gender, but all forms) in software teams in terms of cultivating a collective mindset that is capable of solving diversified problems?
Porter: I think it's really important. Developing technology that works for users is all about having empathy and understanding of the user, and if the developers are all cisgender white men, that's not going to be representative of the eventual user base.
There was a story a couple of years ago about an automatic soap dispenser that doesn't recognise darker skin, and facial recognition software that can't differentiate between different people of Chinese heritage. These are the very real repercussions of having development teams which aren't diverse enough.
So if I can just mention dxw, where I work now. Our company produces digital solutions for the public sector, and that means we have the most diverse user base going – anyone who uses public services! We can't afford to leave anyone behind when we develop our products. So it's very important that we have a strong diversity and inclusion element in our staff so we can empathise with our customer base (and often our customer base is ourselves, as we all use public services).
CWDN: What has been your greatest software application development challenge and how have you overcome it?
Porter: Either getting into the industry in the first place, or switching from legacy front end work to Ruby. In both cases I've overcome challenges by refusing to believe there was no place for me. I am quite forward by nature and like to speak my mind, so the idea that there was no place for me in either situation – despite not having the right experience! – never occurred to me. I do look back now and think "Wow, I had a lot of guts!" I was very brave when I was younger!
CWDN: Are we on the road to a 50:50 gender balance in software engineering, or will there always be a mismatch?
Porter: When I entered the industry in 1999 I think the gender balance was better than it was in the late 2000s. I feel like over the last 20 years, women's' participation in software development has gone down but is now coming back up.
Whether or not there will ever be parity is a very hard question. Back in the days of programming via punch cards, it was seen as clerical work and therefore (wrongly) in the domain of women. Reading into the reasons why programming moved from "feminine" to "masculine" is interesting, and goes into all kinds of rabbit-holes on why some jobs are less valued than others despite being equally skilled.
The one thing I do hope is that if we reach gender parity or female dominance, we don't end up with the work being devalued simply because more women do it than men. You see this in "pink collar" jobs like nursing or teaching, and it's maddening. Jobs like those are just as skilled as development – in fact often more so – but valued less because they're coded as "female" jobs. Absolutely infuriating.
CWDN: What role can men take in terms of helping to promote women's interests in the industry?
Porter: For one thing, they can get involved in diversity and inclusion work. So often in my career so far, I've been expected to take a lead in, or at least take part in, diversity work. Why does it always seem to be women and minorities driving this work? Why are women at technology conferences so often asked to talk about "being a woman in tech" instead of actually talking about tech?
CWDN: If men are from Mars and women are from Venus, then what languages or methodologies separate the two (basic) sexes?
Porter: Honestly I really hate the idea of men being from Mars and women from Venus. Men and women really aren't that different (and I don't believe there are only two genders, either).
But if we're going to imagine there are two genders for a moment, there is a cliché that men are more drawn towards back-end development or infrastructure, while women are more on the front end or design side of things. I believe there is an idea that front end and design are 'softer' or 'easier' skills, but honestly that is not the case. I quit front end mostly because I was finding it very hard to keep up, and I find Ruby simpler because the pace of change is so much slower.
There is also a cliché that women are better at the client or 'people' side of tech and I dispute that too. Anyone who has worked with me will know I have really struggled with the transition of tech roles from the 'backroom' to being more people-oriented. Sometimes I really miss the days when developers were shoved in a corner and never seen!
CWDN: If you could give your 21-year old self one piece of advice for success, what would it be?
Porter: I think 21 year old me was a lot more ballsy than 42 year old me is, so I think it could be the other way round! I was much more inclined to take chances back then, these days I am very happy in my job but not inclined to shimmy up the career ladder, in favour of going home at 5.30pm and forgetting about work.
I would probably tell myself that becoming well-known in your chosen industry isn't the only definition of "success". I consider myself successful now because I enjoy my job and earn good money, but back then I wanted to be a "leader" (I had dreams of writing my own Wrox-imprint book).
I would definitely tell myself to make time for my artistic endeavours, as I have let those fall by the wayside. Work isn't everything. If you earn enough to live well, and don't dread work in the mornings, you are successful.
---
July 22, 2019 8:59 AM
BRM is now a 'thing'… and it's not in fact meant to relate to the noise that children make when they pretend to rev up the imaginary engines on their toy cars, instead, it stands for Business Rules Management.
TechTarget defines BRM as a means of improving the efficiency of business processes through decision automation — this, in turn, can reduce dependency on an IT department to make changes to business logic.
Why the explanatory exposition?
Because Bedford Massachusetts-based application development company Progress has this month hit the pedal on the latest release of its Progress Corticon Business Rules Management product.
BRM today is all about what the vendors like to call 'streamlined business decision management'… and Corticon aims to offer and achieve this with faster support for REST data connectivity, providing a more efficient means of connecting to REST APIs and extracting the data necessary.
As many readers will already know, REST (REpresentational State Transfer) is an architectural approach to developing web services built upon Internet-native Hypertext Transfer Protocol (HTTP). 
"The ease with which you can capture, change and optimise the rules that run your business either promotes or inhibits the agility of your organisation. It also impacts the consistency, quality and speed of your decisions – which goes straight to your bottom line," said John Ainsworth, SVP of core products, Progress.
Ainsworth also points out that his firm has expanded the data integration capabilities of Corticon with the introduction of a new REST data source. 
"The amount of data and data sources leveraged across enterprise, mobile and web applications continue to grow exponentially. Because of this, data sources are becoming more disparate, making REST APIs an increasingly popular way to access enterprise data," notes Ainsworth and company.
By embedding the Progress DataDirect Autonomous REST Connector [a customisable data connectivity software product for codeless connections between applications and REST API data sources], the technology proposition here is that Corticon customer users can connect to the vast variety of data sources necessary to inform digital decision making.
Progress has also provided a new (in fact simpler) architecture for .NET server here — this sees the company work to reduce the burden of cross-compiling.
Cross-compiling
As StackOverflow reminds us, "Cross-compilation is the act of compiling code for one computer system (often known as the target) on a different system, called the host.
It's a very useful technique, for instance when the target system is too small to host the compiler and all relevant files."
This (above cross-compiling plus point) means that .NET users now have the architecture flexibility to use both in-process and Microsoft IIS (Internet Information Services [formerly Internet Information Server] an extensible web server created by Microsoft) deployment. 
Faster BRM for all… the argument is solid enough, but will the connection points between disparate data sources across the business and the web be as smoothly interconnected as Progress promises? 
Let's dig deeper into codeless connections and pursue this subject further.
---
July 12, 2019 8:42 AM
Things changed at BlackBerry, more than once, to be fair.
The company that used to be known as Research in Motion (RIM) decided to drop the somewhat incongruous name and some bright spark in marketing decided to rename the company after the device brand that we once all knew and loved.
BlackBerry marketing hasn't always been too sharp of course; the (arguably) bizarre appointment of singer Alicia Keys to the post of BlackBerry global creative director back in 2013 goes down alongside Will.I.Am and his smartwatch launch in association with Salesforce at Dreamforce in 2014 as some of the weirdest stuff we've seen.
Marketing shenanigans notwithstanding, things changed yet again at BlackBerry… the company that used to be a device company reinvented itself under ex-Sybase CEO John Chen as a trusted security software and services company.
It made sense i.e. BlackBerry had always been popular with governments and big enterprises.
CylanceGUARD
New products from CylanceGUARD this year include CylanceGUARD, a managed detection and response (MDR) solution that uses BlackBerry Cylance security experts and its native AI platform to provide continuous threat hunting and monitoring.
Acquired by BlackBerry in February of this year,Cylance has been described as the first company to apply artificial intelligence, algorithms and machine learning to cyber security.
Cylance's machine learning and artificial intelligence technology was strategic addition to BlackBerry's end-to-end communications portfolio. Notably, its embeddable AI technology is being used to accelerate the development of BlackBerry Spark, a secure communications platform for the Internet of Things (IoT).
Threat hunting
BlackBerry says that for an enterprise to consider itself an 'elite security organisation', threat hunting (rather than just plain old anti-virus provisioning) is needed to take a proactive stance to threat detection; however, there are only a handful of organisations in industries such as financial services, high-tech manufacturing and defence that can claim to have productive threat hunting teams that deliver results.
According to Jason Bevis in his position as vice president of threat hunting at BlackBerry Cylance, CylanceGUARD is a subscription-based piece of software that validates, triages, analyses, prioritises and automates analyst and incident engagement.
"With alert automation, artificial intelligence and an advanced orchestration engine, CylanceGUARD simplifies complex technologies and workflows to dramatically reduce the time it takes to identify intrusions and act against attack proliferation," noted Bevis and team.
Bevis concludes by noting that BlackBerry Cylance customers can access a web portal for visibility into their security environments, as well as receive mobile warnings on iOS and Android devices, including delivered context to streamline investigations.
---
July 11, 2019 9:49 AM
Pentaho is still Pentaho, but these days it's a product line and accompanying division inside of Hitachi… and not just plain old Hitachi Ltd, but Hitachi Vantara — a company branding exercise that came about in order to unify Hitachi Data Systems alongside Pentaho and a few other morsels under one label.
Company nomenclature notwithstanding, Pentaho has now reached its 8.3 version iteration.
The technology itself focuses on data integration and analytics… but it also thought of as a platform for Business Intelligence (BI) with corresponding competencies in data mining and ETL.
In keeping with current trends, this new version is designed to support DataOps, a collaborative data management practice that helps users realise the full potential of their data. 
In deeper detail (as linked above) DataOps describes the creation & curation of a central data hub, repository and management zone designed to collect, collate and then onwardly distribute data such that data analytics can be more widely democratised across an entire organisation and, subsequently, more sophisticated layers of analytics can be brought to bear such as built-for-purpose analytics engines.
"DataOps is about having the right data, in the right place, at the right time and the new features in Pentaho 8.3 ensure just that," said John Magee, vice president, portfolio marketing, Hitachi Vantara. "Not only do we want to ensure that data is stored at the lowest cost at the right service level, but that data is searchable, accessible and properly governed so actionable insights can be generated and the full economic value of the data is captured."
Will it (data) blend?
New features in Pentaho include improved drag-and-drop data pipeline capabilities to access and blend data that is difficult to access. A new connector to SAP offers drag-and drop blending, enriching and offloading data from SAP ERP and Business Warehouse.
Pentaho has also addressed the challenge of ingesting streaming data. With a new Amazon Kinesis integration, Pentaho allows AWS developers to ingest and process streaming data in a visual environment as opposed to writing code and blend it with other data, reducing the manual effort.  
Amazon Kinesis is an Amazon Web Service (AWS)  for processing large streams of big data in real time. Developers can then create data-processing applications, known as Kinesis Data Streams applications. A typical Kinesis Data Streams application reads data from a data stream as data records. 
There is also improved integration with Hitachi Content Platform (HCP): the company's distributed object storage system designed to support large repositories of content, from simple text files to images and video to multi-gigabyte database images. 
According to Stewart Bond, research director for data integration and integrity software and Chandana Gopal, research director for business analytics solutions from IDC, "A vast majority of data that is generated today is lost. In fact, only about 2.5% of all data is actually analysed. The biggest challenge to unlocking the potential that is hidden within data is that it is complicated, siloed and distributed. To be effective, decision makers need to have access to the right data at the right time and with context."
Other details in this news include Snowflake (the data type, not the generation kind) connectivity.
The Pentaho team remind us that Snowflake has quickly become one of the leading destinations for cloud data warehousing. But for many analytics projects, users also want to include data from other sources, including other cloud sources. 
Try attempt to provide an answer to this situation, Pentaho 8.3 allows blending, enrichment and analysis of Snowflake data along with other data sources. It also enables users to access data from existing Pentaho-supported cloud platforms, including AWS and Google Cloud, in addition to Snowflake. 
You can read more on the Pentaho team's position on DataOps here.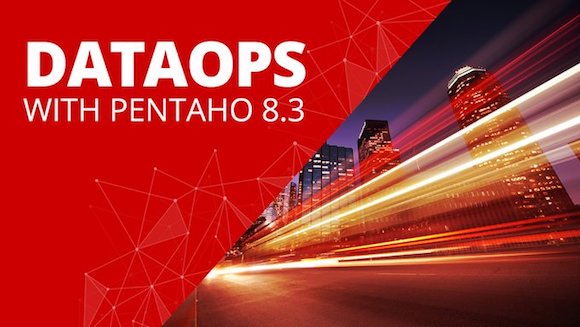 ---
July 10, 2019 9:56 AM
Front end engineer at Red Ventures is Edward Granger and he's not happy — so what's his problem?
Granger says he doesn't like the term 'code smell', which is being increasingly popularised.
But what does the term mean in the first place?
Enterprise software commentator Martin Fowler gives us a definition for code smell when he says that: a code smell is a surface indication that usually corresponds to a deeper problem in the system.
"[Code] smells don't always indicate a problem. Some long methods are just fine. You have to look deeper to see if there is an underlying problem there – smells aren't inherently bad on their own – they are often an indicator of a problem rather than the problem themselves," writes Fowler, in this posting.
But Granger doesn't like the term.
He says that every organisation will have unique needs and values that determine their standards for code quality. However, what is non-negotiable is to place code quality over people or the task at hand.
Ain't no right-wrong binary deal
Granger contends that to evaluate code as categorically right or wrong does not help engineers perform their jobs any better. In fact, it may be the fastest way to zap team morale.
"When we work on issues of code quality, we should focus on eliminating the extraneous cognitive load in our codebases before scrutinising our peers with textbook scruples. When we focus our attention on correcting smelly code, we end up littering pull requests with critiques completely unrelated to the problem at hand," writes Granger, in his own rebuttal blog that aims to whiff-away the term itself.
He goes on to say that the term code smell isn't just pejorative – it's misleading. 
"Code smells are never an indication of failure. They're patterns that will inevitably emerge over time – no matter how good of a developer you are. Every engineer on earth is going to find imperfect patterns in their code… because we're finding solutions in an imperfect world. It's often that we truly don't understand what we wanted our code to be until after we're done writing it," notes Granger.
Is Granger being a snowflake and trying to care about people and feelings too much? Perhaps not… he certainly knows his cognitive loads from his scope resolution operators and you can read his original post (linked above) to assess your own position on code smell.
Red Ventures is a portfolio of digital businesses that focuses on performance-based digital marketing and integrated e-commerce, data science and other bespoke technologies.
---
July 8, 2019 9:51 AM
The Computer Weekly Developer Network and Open Source Insider team want to talk code and coding. But more than that, we want to talk coding across the diversity spectrum… so let's get the tough part out of the way and talk about the problem. 
If all were fair and good in the world, it wouldn't be an issue of needing to promote the interests of women who code — instead, it should and would be a question of promoting the interests of people who code, some of whom are women.
However, as we stand two decades after the millennium, there is still a gender imbalance in terms of people already working as software engineers and in terms of those going into the profession. So then, we're going to talk about it and interview a selection of women who are driving forward in the industry.
Joan Touzet is an Apache Software Foundation (ASF) Member, Apache CouchDB PMC member and committer, with over 30 years of experience in commercial and open source software development. Based in Toronto, Canada, she currently works with Neighbourhoodie Software, running the CouchDB Development/Production Support team. In her spare time, Joan composes and records music, rides motorcycles, designs and builds electronic musical instruments, and pets cats. Gnomes over ponies.
Joan Touzet
CWDN: What inspired you to get into software development in the first place?
Touzet: My third-grade [US school level for 8-years olds] teacher at the University of Chicago Laboratory Schools was named Ms. Fano. She had the distinction of having assisted in the running and programming of one of the first computers – UNIVAC. It was directly because of her example and the exciting stories she used to tell about a single console controlling rooms full of vacuum tubes, that I started taking those beige boxes with the colorful apple logo on them a bit more seriously. I can only hope that other girls in my class were just as impressed with those stories of a woman far ahead of her time.
CWDN: When did you realise that this was going to be a full-blown career choice for you?
Touzet: I went to school for electrical and computer engineering – hardware, not software. But fresh out of university, I ended up at an electronic design automation company, writing simulation technology used to verify microprocessors in the wake of the first Pentium scandal. I found I had a knack for it, and it's where I stayed.
CWDN: What languages, platforms and tools have you gravitated towards and why?
Touzet: Largely, UNIX-based platforms, and one of four languages: Python, for quick-and-dirty work; Erlang, for solving problems that need distributed computing approaches; C, for low-level work when performance is paramount; and Verilog, when doing hardware design and targeting FPGAs.
CWDN: How important do you think it is for us to have diversity (not just gender, but all forms) in software teams in terms of cultivating a collective mindset that is capable of solving diversified problems?
Touzet: How could it possibly be valuable to want the reverse – a lack of diversity in software teams? If problems are diverse, then we need a variety of approaches to resolve them, which will come best from a variety of people. Even more important is to consider all possible angles of the problem – software developers tend to be blind to the social, economic, accessibility and ecological impacts of the problems they solve. So yes, it's frightfully important that we maintain a broad-based team; we're no longer just backroom engineers toiling in isolation.
CWDN: What has been your greatest software application development challenge and how have you overcome it?
Touzet: Taking to heart the fallacies of distributed computing and building systems that do not take, as an assumption, any of those principles.
CWDN: Are we on the road to a 50:50 gender balance in software engineering, or will there always be a mismatch?
Touzet: That depends on whether or not the industry chooses to prioritise problems that interest women as much as men.
CWDN: What role can men take in terms of helping to promote women's interests in the industry?
Touzet: Listen to them when they pitch ideas to you. Fund more of their startups. If they're your employees, consider their input seriously, even if you think they don't have the background to offer the opinion they do. And – need I say this? – hands off their bodies without consent.
A no-dichotomy spectrum
CWDN: If men are from Mars and women are from Venus, then what languages or methodologies separate the two (basic) sexes?
Touzet: I don't subscribe to this dichotomy. Gender is a spectrum, just as there is a variety of opinions from people at both extremes of that range. The secret to involving people who don't share your immediate interests is to listen to theirs, and find a way to appeal to those instincts. Look beyond the business interests to their personal lives – you'll find hints of what can light someone else's fire.
CWDN: CW: If you could give your 21-year old self one piece of advice for success, what would it be?
Touzet: Be patient, and continue to look for the best in everyone you meet and work with.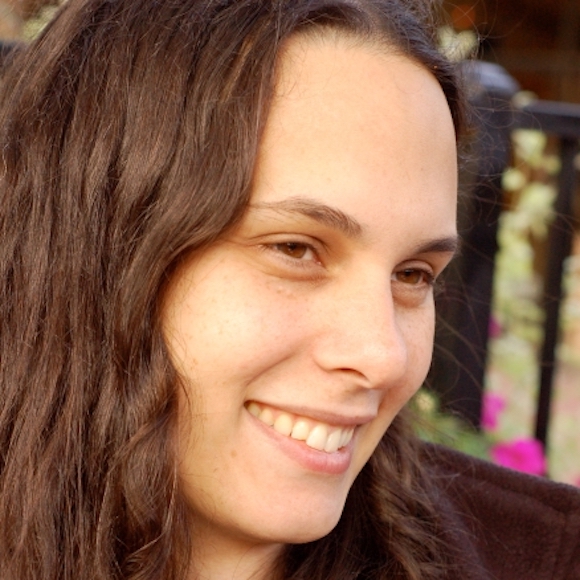 Touzet: If problems are diverse, then we need a
variety of approaches to resolve them.
---