---
September 4, 2019 5:11 PM
Customer engagement software company Freshworks Inc. hosted its Refresh 19 conference and exhibition in Las Vegas this month… and the Computer Weekly Developer Network team was there to drink it all in.
This is the firm's second conference in the USA and the first one in Las Vegas… which is kind of 'telling' in some senses i.e. this is a firm that has drawn around 700 attendees to this show, plus a full set of partners… so it is pitched at what we might call the 'large SME' level, rather than being a massive tech behemoth enterprise operation.
That being said, Freshworks has now racked up US$ 100 million in annual revenue and the firm features on three of Gartner's magical mystery quadrants.
"I'm so excited to be here and proud to be able to showcase our achievements in terms of product developments and customer satisfaction," said Girish Mathrubootham, founder and CEO of Freshworks.
Customer software stack
Looking into the Freshworks software stack, this is a technology platform designed to support organisations on the road to all levels of customer engagement.
So how is that done?
Mathrubootham used a bit of keynote showmanship to say that his firm's software is designed to create 'moments of wow' i.e. when customers engage with the firms they buy their products and services from and really feel like they have been properly looked after.
It might sound fluffy, but there's real data engineering behind the company's approach to building what it calls its 'delight matrix' — an algorithm-based AI and ML-driven model designed to help the go-to-market process that any business will want to go through.
Mathrubootham noted just how fragile customer relationships can be in the modern data-driven economy. He tabled a figure that suggested 70% of customers will take their business elsewhere after one bad experience.
4-degrees of engagement
According to Mathrubootham and Freshworks, the four key customer engagement strategies are:
Contextual engagement: companies often have lots of information about customers, but how fast they can get the right information to customer support staff is the crucial factor…. and this is often called 'customer 360' in modern parlance.
Predictive engagement: the ability to know what customer issues will surface before they happen based on AI and ML models that predict typical use cases.
Anywhere engagement: this is no longer a choice in modern commerce insists Freshworks i.e. firms now have to offer an omni-channel customer engagement experience — what that means in practice is that queries made on Facebook need to be dovetailed intelligently with interaction on Twitter, phone calls, WhatsApp messages and more.
Collaborative engagement: customer service has to permeate throughout all an organization's departments (so that all possible knowledge is brought forward) and so this means that customer engagement becomes the responsibility of all departments, not just the customer engagement (more usually called customer service) department.
Mathrubootham thinks that the time for customer engagement software to elevate is now… well, he would, wouldn't he? So is there substance in that statement?
"Think about the fact that major technology shifts happen roughly every 10 to 15 years. Contemporary forward-thinking firms need to think about moving away from silo'd and fragmented customer data stores to a new era of connected customer data," said Mathrubootham.
Talking about the huge leap the tech industry saw at the time of the iPhone's introduction (which was the de facto launch of what we all now know as the modern smartphone)… Mathrubootham asks the market to consider this question: what if there is an iPhone moment for business software?
The suggestion here is that connected cloud platforms, combined with AI and ML and the right level of algorithmic logic can lead us all towards a much more intelligent way to engage with customers.
During his closing keynote session, Freshworks CEO Mathrubootham detailed his company's latest product development, a piece of software called FreshSuccess — story link to appear here.
What developers should think
For software engineers building applications that connect with the sales, support and marketing function, there is perhaps a central message to take away here: customer behaviour intelligence management should now feature as a tangible element of every enterprise architecture and programming project… and, further, that intelligence should be 'predictive intelligence' driven by AI and ML advantages.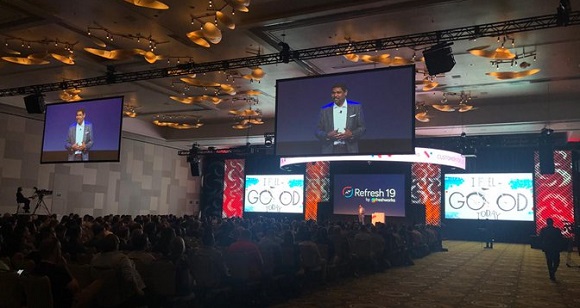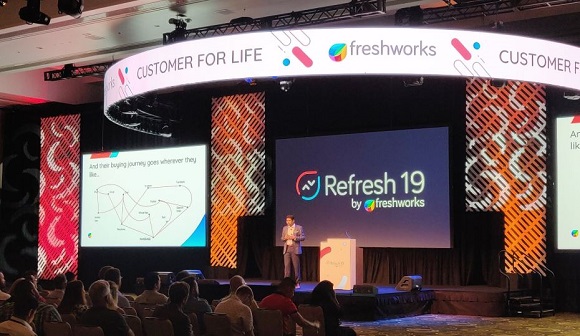 August 28, 2019 3:22 PM
Technology skills platform company Pluralsight acquired developer productivity specialist GitPrime back in Spring of this year.
It was a move that made logical enough sense.
This was a coming together of skills delivery and productivity platform technologies i.e. two essentially quite comfortable bedfellows if we're looking at ways to improve coding efficiencies and speed up product development.
GitPrime is connected to every major code repository in use today, including GitHub, Bitbucket, GitLab… and others.
This means that GitPrime captures data around virtually every developer code commit that is made on the planet — and so this, in turn, is meant to provide a clear view of the application of developer skills, in real time.
Although this measure of code commits does not necessarily translate to great software (i.e. some committed code may be poorly written, unworkable, riddled with bugs and tough to integrate or further iterate) it does still provide us with a really solid idea of who is using what at the coalface of software application development.
GitPrime also offers analytical insights around the efficiency and performance of software development teams.
But none of the above is new — this is all 2019 background leading up to what Pluralsight has now done with GitPrime in terms of bringing it into its own platform.
Pluralsight Skills & Flow
Pluralsight used its Salt Lake City located Pluralsight Live 2019 conference this month to introduce Pluralsight Skills " the new name for its core skill development product, which now features the initial integration of GitPrime into it.
Pluralsight has also announced Flow, the new name for GitPrime's suite of solutions.
"Flow provides software engineering leaders with advanced analytics and a data-driven view into their software development workflow to eliminate bottlenecks, improve engineering collaboration and enable teams and leaders to be more successful," said the company, in a press statement.
The initial integration of Flow into the Skills product is 'language analytics', a data visualisation that connects 'course view' time with code commits. This is meant to give software engineering team leaders visibility into how their teams work and so align skills development with development initiatives and goals.
Expanded cloud skills
In 2019, Pluralsight has added more than 300 new courses, 16 Role IQs and what amounts to nearly 50 Skill IQs for the cloud.
Additionally this year, Pluralsight says it has seen a good deal of content growth specifically designed to cover skills on the three largest cloud providers in the world including 182% growth in AWS content, 44% growth in Microsoft Azure content and 136% growth in GCP content.
The company has also made investments into delivering skills offerings for AI and machine learning, data and security.
Pluralsight says it has seen a 74% growth in data content, a 200% growth in AI and machine learning and a 35% growth in security skills.
This expansion of fresh content includes more than 17,400 hours of video, 1,500 new video courses added and the creation of more than 200 skill assessments.
Race to the cloud is based on skills
The general state of the nation here is that, in 2019, we don't have enough software engineers on the planet, we're not as far along the line into cloud computing adoption as we could be… and (combining these two factors) we don't have enough cloud-competent software engineers. Pluralsight is aiming directly at this space and the company has said so, openly.
It's reasonable enough to suggest that IT managers need to get a better view on what code is actually being created at the coalface and to dovetail this with some insight into what skills developers have, what they are learning… and, what they need to learn next. Which, in many ways, kind of summarises what Pluralsight's market proposition really comes down to.
The race for cloud isn't based on server performance, datacenter excellence and hybrid instance networking intelligence… it's all down to people and skills after all, who'da thunk it?
---
August 28, 2019 3:17 PM
The latest version of Siren's 'investigative intelligence' technology includes five new artificial intelligence (AI) capabilities: entity resolution, deep learning-based predictive analytics and alerting, deep learning-based times series anomaly detection, real-time topic clustering for textual corpuses and associative model technology for dashboards
The new AI enhancements all feature in the 10.3 version release of the core Siren product.
Siren's investigative intelligence technology is, as it sounds, used for big data crunching in use cases involving fraud and crime investigation in finance and law enforcement.
Away from the 'sexier' end of crime-fighting, Siren can also be used to 'investigate' operational analytics (ITOps, cybersecurity, SIEM, telecommunications, IoT) and data discovery (knowledge graph/enterprise knowledge exploration and search).
Five 'elements' of AI
#1 — Dr. Giovanni Tummarello, co-founder and chief product officer at Siren explains self-correcting entity resolution as, "The AI/ML ability to recognise that records across different tables and data sources, using different schemas and different languages, are in fact talking about the same entity (person, company)."
#2 — Deep learning-based predictive analytics and alerting is real-time forecasting of operational data streams and alerting on expected future crossing of set thresholds.
#3 — Deep learning-based time series anomaly detection is the capability of learning from data to recognize and alert for anomalous behavior.
"Unlike other offerings on the market, Siren offers this based on automatic model selection ML, powered by dockerized TensorFlow backed APIs with seamless front-end integration," said Tummarello.
#4 — Real-time topic clustering for textual corpuses is used on documents which have text (reports, emails, news articles, etc.), Siren now provides a built-in real-time visual interactive clustering exploration UI which is a good capability for news monitoring, investigative textual data discovery and e-discovery.
#5 — Finally, for now, associative relational technology  (known in product terms as 'Dashboard 360) is the ability to see in a single view a full 'associative model' 360-degree picture.
---
August 28, 2019 3:17 PM
Additional news tabled at this year's Pluralsight LIVE 2019 saw the company's philanthropically-driven 'social enterprise' division Pluralsight One now partnering with the US national workforce development non-profit Year Up.
The mission is to address what has been called the 'opportunity divide' for underserved young adults by building technology skills that strengthen pathways to professional employment.
The company says that, in the USA, there are currently 5-million young adults disconnected from stable career pathways — while there are 12-million jobs requiring post-secondary education that will go unfilled in the next decade
A reflected trend?
As a modern western economy, we can only assume that figures are somewhat similar (or at least reflective and reflected of this trend) for the UK, the rest of Europe and onward into other first-world developed nation economies.
This creates what we could call an 'equity problem' for millions of young adults that have the talent and motivation but that lack opportunity.
It also creates a 'business problem' for companies that have opportunities but lack the talent to fill them.
Accelerant for opportunity
The Pluralsight One and Year Up partnership aims to meet these problems by creating what the company likes to call an 'accelerant for opportunity' by empowering young adults with technology skills to access careers, grow as contributors and leaders and support the technology strategies of companies.
"Access to technology skills is one of the most powerful tools we have to create equality of opportunity in our technology-driven world, and by making Pluralsight available to Year Up students and graduates nationally we can ensure they have full agency over their lives and careers," said Aaron Skonnard, co-founder and CEO of Pluralsight.
By accessing Pluralsight One's resources, Year Up says that participants can develop the technology skills they need to flourish in their internships, move into full-time employment and thrive as they continue to build their careers over the years to come.
"We're thrilled to partner with Pluralsight One to provide all our students and graduates — as well as our staff members — with free access to thousands of online courses and other tools that will help them hone their skills and stay up-to-date with the latest developments," said Gerald Chertavian, Year Up founder and CEO.
The multi-year partnership with Year Up sees Pluralsight One providing a US$12.3 million, three-year product grant that includes tech strategy development and access to 6,500 licenses to the Pluralsight platform for staff, students and alumni in year one; with an additional 4,500 licenses each in years two and three to support annual youth cohorts.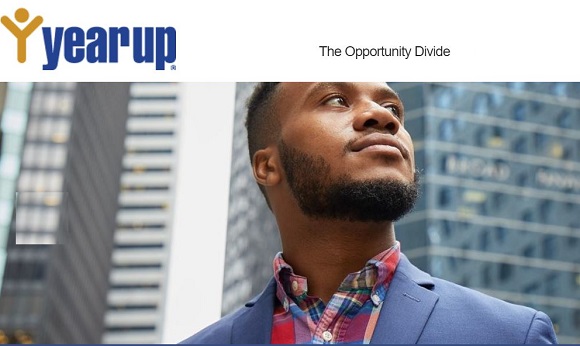 ---
August 28, 2019 3:15 PM
This is a guest post for the Computer Weekly Developer Network written by Nate Clinton, Designit executive director. 
Designit offers integrated strategic design and innovation services, including product design, service design, and experience design, with an emphasis on mobile and digital media. The company recently expanded its services to include consulting in business design.
Clinton writes…
Digital-first businesses are 64% more likely to have significantly achieved their top business goals, making digital design and development crucial components of success.
Yet with designers and developers on different sides of product creation, collaboration isn't always smooth sailing. It's no wonder that the exciting, grand vision behind a product can crack, crumble and disappear into dust when designers and developers aren't aligned.
Understanding the problem
Imagine a team of designers and developers creating a new house. As part of the whole house, the designers want a spiral staircase and marble countertops.
It's the developers' job to turn that vision into reality.
It's on the developers to start manually laying the foundations with tools and materials, so that the features will come together to complete the house.
Yet as the developers start creating the spiral staircase, they realise that they simply don't have the right tools and materials for the job, sparking a dilemma as the designers' vision seems to fall apart and the developers feel forced to reach for the impractical or impossible.
Meanwhile, the developers successfully build marble countertops, but as they never saw the whole blueprint, the countertops don't fit into the overall architectural structure of the house.
Same same concept
It's the same concept for digital product design. The designer identifies a need, imagines a solution, then turns to the developer to code that solution into existence. But when development reality clashes with design vision, or when developers get lost in individual task silos because they can't see the full picture, product creation and team cohesion break down.
Product managers should bring developers into the room during the design research and planning phase so that developers can also gain an understanding of the vision and overall direction of the product. With developers in the loop from the start, they'll not only feel more valued, but they'll also bring new perspectives, providing balance and practicality.
When designers are insisting on their spiral staircase, they need to communicate the user and business value of the feature. Providing a rationale that gives context may spark a new workaround for the developers, turning the previously impossible demand into a possible opportunity.
Narrative visualisations
Designers also carry a unique position as a bridge between product strategy and the end user. They can maximise that role by taking feedback from the market, synthesising it and then translating it to developers and product managers so they have good decision-making tools. They can also use narrative visualisations, like personas, journey maps, storyboards and service blueprints, to build and enhance iterative processes that foster balanced and effective teams.
Designers and developers may hold contrasting approaches, personalities, and ways of seeing the world, but these can be overcome by greater transparency, communication and partnership. This in turn enables the delivery of a complete, customer-centric product, built off the strengths of all sides of the team.
When designers and developers click, a house turns into a mansion.
---
August 27, 2019 8:26 PM
The Computer Weekly Developer Network and Open Source Insider team want to talk code and coding.
But more than that, we want to talk coding across the diversity spectrum… so let's get the tough part out of the way and talk about the problem.
If all were fair and good in the world, it wouldn't be an issue of needing to promote the interests of women who code — instead, it should and would be a question of promoting the interests of people who code, some of whom women are.
However, as we stand two decades after the millennium, there is still a gender imbalance in terms of people already working as software engineers and in terms of those going into the profession. So then, we're going to talk about it and interview a selection of women who are driving forward in the industry.
Pooja Mistry, IBM developer advocate.
CWDN: What inspired you to get into software development in the first place?
Pooja Mistry: My dad was a self-taught software developer during the dot-com era and my family moved to the U.S. when he had an opportunity to work for a start-up. As a young kid, I remember meeting his engineering colleagues and having lots of fun at his office holiday parties. He would always try to teach me how to build simple "Hello World" applications in Java but I was too young and rebellious to take it seriously. I think I first became interested in engineering through CD-ROMs of computer games and make-it-yourself kits, which always involved a lot of creativity, logic and critical thinking.
In college, I had a really hard time trying to figure out if I should follow in my dad's footsteps and pursue computer science or get into medicine. I ultimately decided to pursue biomedical engineering at George Washington University, thinking it would be a combination of both. Throughout my time in school, I gravitated more towards project-driven classes vs. the theoretical science-based ones and I really loved courses such as robotics, computer science and electronics. For my senior design class, we were tasked with building something and getting it to work the way it's supposed to.
My senior design professor would always say, "There's no such thing as magic," which came off a little harsh but was incredibly helpful when trying to troubleshoot and debug issues.
After graduating, I knew I wanted a career that would give me the satisfaction of finishing a project (and the rush of excitement that follows). I started as a software development intern with IBM and quickly realised that software development is where it's at.
Robust automation frameworks
CWDN: When did you realise that this was going to be a full-blown career choice for you?
Pooja Mistry: During my internship as a junior QA engineer at IBM, I learned a lot about technology and realised that this was the industry I wanted to be in. I later joined IBM Watson as a full-time software automation engineer where I learned how to build robust automation frameworks, write efficient scripts and optimise deployments to test all the various parts of the application's stack. I picked up software development on the job and invested my time in learning more by taking courses in Java, API automation and full-stack web development (with many more courses still in my queue). I loved the idea of being able to learn and grow on the job and I spent my time outside of work creating communities of like-minded individuals, going to various tech meetups, conferences and hackathons simply to absorb and learn. This was when I knew this was the right career for me – learning something tangible and then applying it in a practical way is what really drives me and keeps me in this field today.
CWDN: What languages, platforms and tools have you gravitated towards and why?
Pooja Mistry: These days as a developer advocate, I have taken my passion for learning and converted it into teaching. As a self-taught developer in this industry, I approach teaching the way I would like to learn it: steadily and concisely. My mission is to give everyone the confidence in their ability to create and that's why I have really gravitated towards Node-RED and all things node.js. Node-RED allows developers at all levels to run quickly and build really cool applications without having to dive too deeply into the crux of the code. It's a flow-based programming model that is great for any IoT- based projects, such as working with Raspberry Pi and web applications. It gives you a feeling of building something awesome fairly quickly, without too much effort. I am currently teaching a series on prototyping with Node-RED at IBM Developer NYC meetups and am always excited to present all of its cool capabilities.
CWDN: How important do you think it is for us to have diversity (not just gender, but all forms) in software teams in terms of cultivating a collective mindset that is capable of solving diversified problems?
Pooja Mistry: It's funny – when I worked in healthcare tech, I found an interesting bug that we fixed right away involving a test cis female profile and a prostate attribute. So yeah, I think it's super important to have diversity and not just in gender. It's important to empathise with many different viewpoints, especially if we are creating products for the masses. When people have different backgrounds and experiences, everyone brings something interesting to the table. The more diverse we are in our teams, the more chances we have to learn interesting and useful things from one another and build products that really stand the test of time. The one thing that is consistent in life is change and if our software teams were all the same in terms of race, gender, age and experience, the products and possibilities that we create in this world could not evolve – and everyone would have prostates!
Simplifying requirements
CWDN: What has been your greatest software application development challenge and how have you overcome it?
Pooja Mistry: Historically, my greatest software application development challenge has always been trying to simplify the requirements of what I am looking to create. As an overthinker, I sometimes get too caught up in the weeds of thinking about all edge cases of what needs to get done. In reality, the best approach is to step back, build the most basic version of the application first and grow from there. For example: Trying to parse one line of the data before wondering how to traverse through the entire data set and parse for the specific fields.
What has always helped me in these times of trouble is knowing:
"There is no such thing as magic." (i.e. there is always a logical reason for something, as quoted from my college senior design professor)
"I can't be the only one out there with this problem."
The beautiful thing about technology today is not only does it evolve so quickly, but there are dedicated communities out there for almost anything you would want to learn and build. Almost every problem that arises in tech has been solved on the Internet by someone else who was kind enough to share their experience. That is also why I think it is important to give back your insights to the community as much as possible because surely there is someone else out there who is in the same boat. That is part of my motivation in my role as a developer advocate.
CWDN: Are we on the road to a 50:50 gender balance in software engineering, or will there always be a mismatch?
Pooja Mistry: As a female engineer and developer advocate, I am always searching for other female engineers and developer advocates. The fact that I am still on this search means that we are not there yet in terms of 50:50 gender balance. However, I do see more and more women building and creating amazing things every day and there are so many organisations and communities geared toward encouraging women to get into the field. As a female developer advocate, I will always do my part in encouraging my fellow sisters to feel confident in themselves and their relationships with technology and ultimately with their abilities to create. I'd like to see a future where there is no longer a conversation about female versus male software engineers: where we are all software engineers trying to solve challenging problems to make the world a better place.
CWDN: What role can men take in terms of helping to promote women's interests in the industry?
Pooja Mistry: As women, we are often expected to organise and handle logistics. This can take away from our time to code, learn, challenge ourselves and solve the problems we want to solve. I think some ways that men can help promote women in this industry is by not always assigning administrative tasks to the women, simply because we're women. Or if men are on a team, volunteer to take on some of the organizational tasks instead of waiting for women to take the lead.
CWDN: If men are from Mars and women are from Venus, then what languages or methodologies separate the two (basic) sexes?
Pooja Mistry: Uh… we're both from earth? Society at large makes it tougher for women to feel confident in failing, so I think women often have a perfectionist mentality which makes it harder to take risks. The more we recognise this and actively try to overcome bias, the more our society can grow.
CWDN: If you could give your 21-year old self one piece of advice for success, what would it be?
Pooja Mistry: Don't be afraid to try and fail and fail often. It's essential to try as many things as possible because that is what helps you learn, grow, figure out what you want and most importantly, what you don't want. You don't have to be great to start, but you have to start somewhere to be great!
---
August 27, 2019 8:21 PM
The Computer Weekly Developer Network team has started its week in Utah at the Pluralsight LIVE 2019 conference.
For those that would like a reminder, Pluralsight specialises in online cloud-based technical training content and skills management for businesses, which it executes through its own technical skills benchmarking platform and tools.
Pluralsight IQ measures a developer's technology skills based on a percentile ranking for a skill area or technology. After completing a Bayesian-analysed set of test questions, developers can gain a Skill IQ on more than 60 skills, spanning languages, frameworks, tools and processes.
Last year the company launched Pluralsight Role IQ as the follow up to Skill IQ. Driven by Pluralsight's own Iris machine learning algorithm brand, Role IQ provides science-driven assessments of individuals combined with real time analytics to assess competencies for any given job – and by 'job', we of course, mean 'role'.
While Skill IQ measures an individual's proficiency in a specific software technology (e.g. Angular, HTML, Git, JavaScript, Python and so on), Role IQ measures a collection of skills that an individual typically needs to be successful in his or her role.
Through a combination of hands-on interactive courses and in-browser coding challenges, Pluralsight projects are designed to mimic real-world scenarios and so allow users to test their skills in a local environment to validate for accuracy before applying those skills at work.
Author auteurs
Pluralsight noted a recent survey it undertook to question its 'author' base (Pluralsight authors are the creators and teachers of the firm's base of training content) – the company found that:
60% of authors have helped 'build or guide' the direction of the technology they teach – a crucial factor when we consider a) real world open source code commits and b) higher-level platform architecture roadmap builds in all technologies.
On average, Pluralsight authors got into tech around age 15 – and they have an average of 20 years in technology today – also on average, they drink roughly 3.24 cups of coffee a day.
Speaking during the main stage presentation this year, Pluralsight CMO Heather Zynczak emphasised the focus for year's event on diversity, inclusion and belonging. The event has a full 50:50 gender parity in its speaker list. "In fact, there is one more female speaker than male this year," said Zynczak.
Telling the story of how her firm had moved to bring a new level of tech skills forward inside her organisation was Becky Whitehead in her role as VP of software development for health savings company Health Equity. She was joined in the conversation on stage with Pluralsight chief legal officer (CLO), Matt Forkner.
"When we started testing our application rollouts, it was really our business users [not developers] who were testing our apps. In terms of code quality, we had some metrics, but it was what I would call 'cowboy coding'… and we knew we had to change because our company was (and still is) growing fast. We moved to embrace Agile practices and decentralised decision making and organised our teams based around owning responsibility for the modules of the technology they were responsible for. We spun up Scrum teams and hosted 'Scrum therapy' sessions to get employees to really understand what was working and what wasn't in ongoing project developments. We really needed to also stress how continuous (we call it relentless) process improvement is essential; this is because we see that all to often software development teams will find a process that works okay, just fine… and so, in reality, they stop short of looking for areas where they need to reinvent themselves and refactor parts of the technology stack in place," said Whitehead.
Spin-up spin-down ethos
Emphasising that the cloud skilling challenge is multi-layered, Whitehead suggested that when customers really do move to the cloud, it's not just as simple as the technology question. There's also a business challenge in terms of preparing team members to work in a way that allows them to work with a technology stack that is based upon a spin-up spin-down ethos.
Digging into technology expertise challenges and goals further, Pluralsight author evangelist Greg Shields took the stage to talk about the Pluralsight user interface (which he refers to as best-in-class).
"While many companies today talk about AI all the time, Pluralsight is unique in many respects today as we focus so directly on human intelligence. Many of our authors have to learn big new skills such as 'instructional design' on the road to how our teams all come together to build the 'everyday sausage' that is the total Pluralsight product," said Shields.
Pluralsight CMO Heather Zynczak added to the keynote technical sessions by talking to Google VP of global partnerships Bonita Stewart, who is also a member of the Pluralsight board.
"We have a program at Google where we are specifically training managers on how to manage inside environments of [extreme] complexity. [When you look at] Google as a company, one of the things that we do is bring together technologies that create opportunities for everyone… so one of our key focal points has always been innovation… don't forget, Google started as just search before we've moved onward to Android, YouTube and all the other things that we're now known for," said Stewart.
It's okay to fail, forwards
Area 120 is a workshop project that Google started a few years back that is designed to allow employees to work on their 20% 'creative time' innovation that can be incubated through Google itself. Stewart says that it's important to remember that Google knows that it's okay to fail… and the company has embraced the fact that if you don't go to the edge, then you don't know what [product and service] capabilities might be around the corner.
In summary, Stewart suggested that today, skills and skills training is moving to the 'other side' of the profit and loss (P&L) sheet. They should no longer be seen as a cost; they should be seen as part of an organisation's competitive advantage IP measure.
Microsoft Azure GM for partner + developer relations Erin Rifkin spoke with Pluralsight head of tech leader experiences David Rackham to explain how Microsoft offers a cloud adoption framework to provide new cloud projects with the tools and resources to manage everything from performance to governance and more.
"The shelf life of a [cloud] skill is about five years, so we need to create enough space for customers to be able to keep an open-ended approach to human capabilities. Microsoft's mission is to help look at aspects like role-based certification through multiple modalities of training (could be video-based, could be instructor-based, could be more interactive hands-on learning such as also seen in Microsoft Learn)… and a lot of this has dovetailed with Role IQ and Skills IQ from Pluralsight and we have used these technologies internally to make sure every employee has their own individual skilling plan," said Rifkin.
A final technical keynote session saw Pluralsight head of practices Mariah Hay speak to Google VP of Google Cloud PSO Jason Martin. Martin is prominent in Google Cloud… but he is also heavily involved in the learning programs.
"If you look at cloud and how broad it is in terms of compute, storage, networking, security, data engineering principles, machine learning process… pretty much every layer of IT changes when you move to cloud, so we have needed to think about how to create, build, share and refine new skills at every layer of this stack. We need to make sure we give developers access to sophisticated tools for advanced technologies that do things like auto-replication [to take one example] so that they can build more robust applications faster," said Martin.
Looking at the future of how Pluralsight works with Google, Martin says that there is a lot of synergy between the way the two firms work together. Given that developers push to release code continuously on a daily basis, the company also wants to make sure that the curricula that makes up learning materials are also continuously updated.
One step at a time
What's a conference keynote without an inspirational speaker, right?
Day one keynotes at Pluralsight Live 2019 wrapped with a talk presented by professional adventure rock climber Alex Honnold of 'Free Solo' El Capitan fame — and let's remember, these talks can be cheesy, shmaltzy and very hit or miss…. But Honnold is a pure hit. He's humble, entertaining, inspirational and really great at conveying the need break down impossible goals into stages and conquer challenges one step (literally) at a time.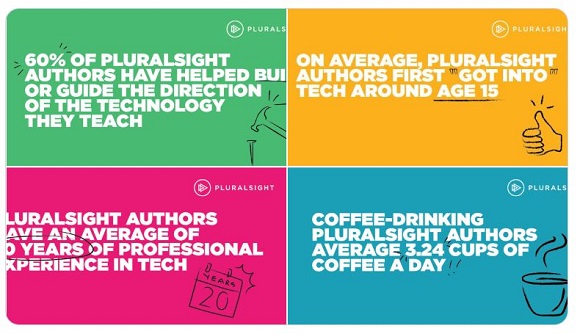 ---
August 22, 2019 12:45 PM
CRM is, of course, Customer Relationship Management… apart from when it's not.
Some days, CRM is CRM (as above)… but, increasingly, CRM is also Cloud Resource Management.
This is a software market that has developed in order to create technologies that will automate cloud and container workload management and improve cloud application performance in a way that allows organisations to proactively select cloud resources in the most financially prudent way.
One might even argue that from good CRM (Cloud Resource Management) comes good CRM (Customer Relationship Management)… because no company will be able to run a digital business with an effective customer layer unless it can run its own cloud backend with exacting cost-effective efficiency.
A prominent player in the CRM market (the cloud management kind) is Densify.
The company has now announced the release of a new Cloud Cost Intelligence product, which is focused on delivering value to IT finance and central IT professionals interested in understanding and managing the details associated with their cloud spend.
Don't waste a cloud
It's all about the chance to limit wasted cloud resources… and clouds, as we know, are precious things.
If a cloud resource isn't being used by the applications and data services that it was initially instantiated for… then customers need to get off of those cloud instances and channel spend elsewhere.
"Companies waste millions of pounds each month by over-spending on cloud services," said Gerry Smith, CEO, Densify. "Densify is committed to empowering companies to purchase the correct cloud resources, and with this new Cloud Cost Intelligence product, users can slice and dice the data to quickly and easily gain the exact information they need and make smarter decisions."
Densify's new Cloud Cost Intelligence module gives IT Finance teams the ability to view details about their current and historical spend — including regular usage, discounted usage, taxes, Reserved Instance fees, refunds and credits — in graphical and tabular dashboards.
Users can dynamically break down costs such as Charge Type, Accounts, Region, and Service, as well as custom AWS Tags.
Horrible hyperscale histories
They can also view cloud billing data over time (daily, weekly, monthly, quarterly, yearly) and specify the range of the history they want to investigate. Where that history shows inefficient use of resources… then the IT team can start to restructure and do something about it.
Advanced filtering of results enables users to narrow their focus to particular accounts, business units, or application spending patterns.
The Cloud Cost Intelligence dashboards support navigation of spending patterns, detection and highlighting of outliers in spending and provides an understanding of RI Utilisation while highlighting underutilised RI subscriptions.
Numerous preloaded views and reports are included along with the ability to save new, commonly used, and favourite reports, providing quick access to information that is organised and filtered to users' preferences. Results can be exported in multiple formats including PDF, Excel and CSV, supporting distribution to key stakeholders in the organisation.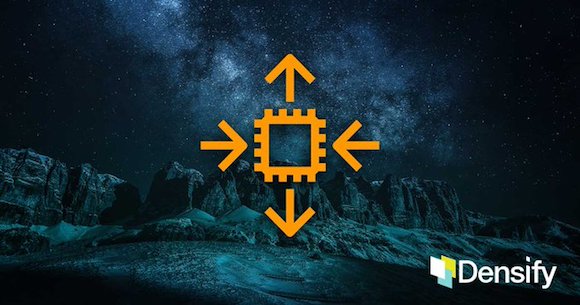 ---
August 14, 2019 6:30 AM
The Computer Weekly Developer Network (CWDN) team is fond of craft beer, Mormon temples, clean air and an opportunity to dig into cloud-based enterprise technology learning platforms.
That's lucky then, because CWDN is off to Pluralsight Live 2019 in Salt Lake City, Utah.
Part of the burgeoning Silicon Slopes community in Utah, Pluralsight has helped the region to become known as the new-age cloud-native IT hotspot that wants to rival San Francisco's techier realms.
The company describes itself as a provider of unified end-to-end learning experiences for businesses.
Stepping aside from that (above) arguably slightly marketing-speak influenced description, what Pluralsight actually does is to develop a subscription-based on-demand set of learning tools.
Platform-play
This technology (let's afford it the term 'platform', because it can serve as the foundation for different core functions) includes adaptive skill tests, directed learning paths, expert-authored courses and interactive labs.
Pluralsight provides customers with on-demand access to a digital ecosystem of learning tools, including Pluralsight IQ, directed learning paths, expert-authored courses, interactive labs and analytics.
Pluralsight confirms that its knowledge base to comes from some 1,500+ expert authors feeding into what are over 6,500 learning courses.
"Pluralsight LIVE brings together our worldwide community of technology leaders and learners, our network of expert authors, and our partners to discuss emerging trends in technology and how technology skills development is mission-critical to support innovation," said Aaron Skonnard, co-founder and CEO of Pluralsight. "Cloud is a top priority at every organization, big or small, and so, logically, it is going to be a key centerpiece of any strategic business conversation. With transformational change in cloud, comes the need for skill development in cloud… and that's where we play such a pivotal role and why we plan to discuss it so deeply at Pluralsight LIVE 2019."
Workshops this year (we picked just a handful from the agenda, quite randomly) include: Aligning skill development to real business goals; Blockchain for business growth: use crypto to increase revenue, efficiency, and consumer engagement; Getting started testing in data science… and the curiously named: The curious case of the coaching chatbot.
Product recap
Let's recap some of Pluralsight's core and existing products before looking forward to other future developments.
Pluralsight IQ measures a developer's technology skills based on a percentile ranking for the skill area or technology. It consists of 20 test questions that developers can answer in roughly five minutes… and they can gain a Skill IQ on more than 60 skills, spanning languages, frameworks, tools and processes.
Announced last year, Role IQ is driven by Pluralsight's machine learning algorithms in its Iris product, this is the follow up to Skill IQ.
While Skill IQ measures an individual's proficiency in a specific software technology (e.g. Angular, HTML, Git, JavaScript, Python and so on), Role IQ measures a collection of skills an individual needs to be successful in his or her role. Based on the results of the Role IQ skill assessments, the developer receives a proficiency level ranking as Beginner, Level 1, Level 2 or Level 3.
We can also expect updates on Pluralsight's work with the Pledge 1% movement through Pluralsight One . This is all about social impact and equipping ordinary people and non-profits with technology skills.
It's GitPrime time
Pluralsight will also logically talk about its acquisition of GitPrime, a purchase which happened in May of 2019. Described as a developer productivity tool, GitPrime aggregates data from git repos, ticketing systems and pull requests and transforms them into easy to insights and reports.
GitPrime is connected to every major code repository in use today, including GitHub, Bitbucket, GitLab and others.
As a result of this coverage, GitPrime captures data around virtually every developer code commit, providing a clear and unbiased view of the application of their skills in real time. GitPrime also offers analytical insights around the efficiency and performance of software development teams.
Finally (for now) let's also just note the glitz factor.
Pluralsight has pulled guest speakers including TV personalities Ellen DeGeneres and Trevor Noah as guest speakers. There's also special effects man Adam Savage, professional 'adventure' rock climber Alex Honnold alongside Google VP of partnerships and Pluralsight board member Bonita Stewart.
Shouldn't Pluralsight's management have toasted all that with a rock band for the closing party? Oh, they did… it's Weezer, well, Buddy Holly looked pretty chic-geek, he'd have been proud to know his spirit lives on.
---
August 12, 2019 7:40 AM
This is a guest post for the Computer Weekly Developer Network written by Nikita Ivanov, CTO and co-founder of GridGain Systems.
GridGain specialises in software and services for big data systems using in-memory computing techniques to increase data throughput and minimise latency for data-intensive applications across any type of data store.
A hard-core passionate developer at heart, Ivanov is an active member of the Java middleware community and a contributor to the Java specification 
In this two-part series, Ivanov examines the role of in-memory computing in terms of its uses for continuous machine learning and, also, crucially… how it enables us to progress forward on the path to 'simpler' deep learning.
Ivanov writes….
In the first part of this two-part series, we looked at how in-memory computing (IMC) can deliver application speed and scalability by distributing processing across a cluster of commodity servers, which can be deployed on-premises, in a public or private cloud, or on a hybrid environment.
Data in an underlying database is synchronised with an in-memory data grid (IMDG), which processes transactions in memory and then writes them to the underlying database. This ensures data consistency and availability.
Using an IMDG enables companies to overcome the biggest challenge to real-time performance today: legacy architecture.
Most companies still rely on the traditional bifurcated OLTP and OLAP model that requires an extract, transform and load (ETL) process to periodically move data from an online transactional processing database to an online analytical processing database. The ETL process introduces significant delays that prevent real-time data analysis and action.
Translytical processing
The performance and scalability of the in-memory computing platform enables a unified architecture for transactions and analytics, which is referred to as hybrid transactional/analytical processing (HTAP), hybrid operational/analytical processing (HOAP), or translytical processing.
NOTE: According to the recent Forrester Wave report cited on InfoWorld the term 'translytics' is defined as: "A unified and integrated data platform that supports multi-workloads such as transactional, operational, and analytical simultaneously in real time, leveraging in-memory capabilities including support for SSD, flash, and DRAM and ensures full transactional integrity and data consistency."
IMC-powered HTAP systems replace separate transactional and analytical infrastructures, eliminating the need for ETL.
IMC into deep (& continuous) learning
In-memory computing platforms have a unified architecture and do not have to move the data to a separate ML platform. This enables enterprises to run machine learning (ML) training in place on the operational data in memory… and means they can update their ML models more frequently. In-memory computing platforms can unify transactional and analytical processing.
Some IMC platforms also include integrated machine learning training features, which allow them to train models using the data in the system without moving any data to a separate ML training platform. By being able to update ML models in place, users can update their ML models more frequently and eliminate the cost of separate ML infrastructure.
An IMC platform can also be used as online storage for deep learning (DL) engines. DL algorithms are particularly compute-intensive, so companies running solutions like TensorFlow typically use GPUs on specialised frameworks and hardware.
Without an IMC platform, they must periodically ETL their operational data into a separate data repository which is often based on Hadoop. They then feed the data into TensorFlow for deep learning model training.
A company using an IMC platform that includes native integration with TensorFlow, however, can pre-process and feed their operational data directly into TensorFlow. This eliminates the cost and complexity of separate deep learning infrastructure.
A new normal?
The ability of in-memory computing platforms to support HTAP and deliver increased application performance and scalability makes them [I would argue, in my opinion] an essential technology for companies pursuing digital transformations.
Gartner defines "in-process HTAP" as a system that can make real-time decisions based on operational data and update business processes in real-time. Implementing an in-process HTAP application requires an in-memory computing with a continuous learning capability to achieve the performance and real-time machine learning model updates necessary for success.
Further here, Gartner predicts that at least 25% of large, global enterprises will adopt platforms that combine multiple in-memory computing technologies in order to reduce their in-memory computing infrastructure complexity. Further, it predicts that 75% of cloud-native application development will utilise in-memory computing or services powered by IMC to implement high-scale/high-performance applications.
Using a continuous learning capability integrated into an in-memory computing platform, companies can achieve the application speed and scalability they need to succeed with their digital transformation and omnichannel customer experience initiatives.
This architecture also potentially reduces infrastructure costs for ML and DL. IMC platforms can minimise the time between data ingestion, analysis, and business decisions driven by machine learning. This enables companies to deliver more relevant services to customers, drive real-time business decision making at the point of contact with end users, and much more.
---