Jan 25 2011 10:46AM GMT

Profile: Adrian Bridgwater
Tags:
Software application 'automation' specialist Nolio has come to market with its new ASAP 3.1 software platform, designed to address the problem of human error among IT operations teams during maintenance and upgrades of data centre enterprise applications.
The latest version of Nolio's Application Service Automation Platform (ASAP) brings what the company describes as a "new level of transparency and control" to the upgrading, patching and maintenance of enterprise applications.
In this 3.1 version, Nolio's R&D team has focused on reducing the risk of introducing human error in the first place with automatic 'hand off' of release deployment workflows during the application lifecycle.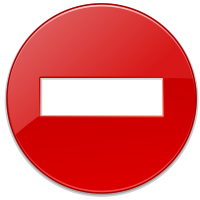 According to Nolio, "To leverage the power of automation, Nolio 3.1 allows developer/operations staff to increase the number of processes which can be executed in the 'early hours' maintenance window which most major IT organizations use to ensure business continuity within their core business hours. Improved user-defined 'playback' capabilities, including enhanced user intervention bypass process segments, result in a 30% uplift in productivity for release managers."
Whether Nolio's assertion of a quite definite 30% boost in productivity is too 'broad brush' and assumptive or not — the hands off and user intervention bypass elements of this technology proposition do suggest some intelligence in terms of software application and data management.
Patrick Debois, independent 'devops' consultant commented, "When I initially coined the concept 'devops' I set out to bridge two cultures, one concerned with developing software and the other operating them. Tools were not part of my thinking, but the current tool chain evolution reflects those ideas: configuration management tools are expanding towards application deployment and deployment tools like Nolio's solution are expanding towards management. These overlapping innovations are another step forward in supporting my vision of collaboration across existing boundaries become reality."