Jan 24 2011 10:48AM GMT

Profile: Adrian Bridgwater
Tags:
Somebody once said, "A software application is only ever as good as its user interface." Actually — according to Google, I don't think anybody has ever said that, so isn't time that somebody did?
On the back of a new book launch by O'Reilly Media entitled 'Designing Interfaces, Second Edition,' the publisher suggests that despite all of the user interface (UI) toolkits available today, it's still not easy to design good application interfaces.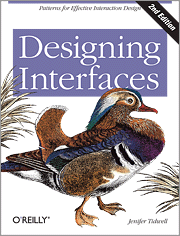 O'Reilly says that this book is a reliable sources to help developers navigate through the maze of design options. By capturing UI best practices and reusable ideas as design patterns, the author has provided solutions to common design problems that users can tailor to the situation at hand.
"Designers in 2010 deal with the same thorny interface design problems that they did back in 2005, when the first edition of Designing Interfaces was published," says author Jenifer Tidwell (@uijtidwell), reflecting on her book's second edition. "But now they have additional thorny problems, including designing for mobile platforms, incorporating social media, and using highly interactive techniques that weren't very common back then. This book needed to offer some answers for these issues."
Tidwell says that she wrote the first edition for people who designed desktop software and, to an extent, those who designed rich web applications. But this has changed. Now, most designers work on the web, with sites and services that span a wide range of topics and degrees of interactivity. Many also work on mobile sites and apps.
Speaking exclusively to Computer Weekly, Lars Knoll, director of R & D, Qt Development Frameworks at Nokia said, "The art of designing great UIs is evolving as new device form factors and interface mechanisms become commonplace."
"Users expectations on what makes a good UI have really changed dramatically in the last few years too. It is a constant challenge for every UI designer to come up with interfaces that mix function with style in a way that can delight end users. Developers use our Qt tools to build amazing user interfaces on mobile, desktop and embedded platforms, and we continuously improve our tools to ensure Qt developers have the best possible framework for delivering brilliant UIs," added Knoll.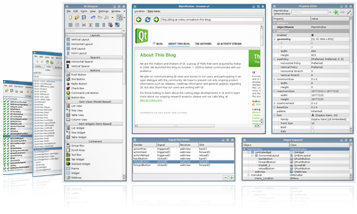 This updated edition includes patterns for mobile apps and social media, as well as web applications and desktop software. Each pattern contains full-colour examples and practical design advice that you can use immediately. Experienced designers can use this guide as a sourcebook of ideas; novices will find a roadmap to the world of interface and interaction design.