Jan 31 2011 9:38AM GMT

Profile: Adrian Bridgwater
Tags:
While many great tech start ups first surfaced in a trendy loft conversion in New York or a ramshackle garage above a salt beef deli and donut shop in San Jose, California — others speak of more humble origins, like four blokes crammed into a Portakabin in Stoke.
Such was the modest starting point for online gambling website bet365 (dot com), but they must put something in the pies and the jars of mild up there in Staffordshire as the company now employs over 1000 people and is one of our biggest online gambling entities.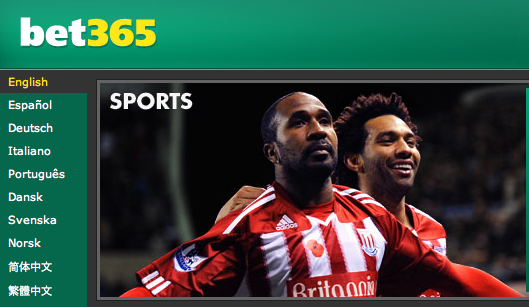 So how do you take a simple concept like gambling and "manage" it to distribute it to hundreds of thousands of customers, across hundreds of different betting options, in over 200 countries while proving the option to bet on multiple events?
Even harder, how do you do this in live "In-Play" conditions to that gamblers can lose (sorry, *ah hem* – I mean 'play for extra great lucky gambles!') on more betting outcomes on the fly?
The answer, or at least a good part of it, comes down to bet365's developers provisioning for Complex Event Processing (CEP).
Essentially, 'In-Play', which allows users to bet in as near as real time as possible on all sorts of things like the next corner in a football game or point in a tennis match, uses full-blown CEP software development techniques to drive its web analytics and performance monitoring projects. It provides the eyes and ears for a system whose success is reliant on it being available 24/7 to thousands of concurrent users.

The Deer Hunter live gambling scene with De Niro and Christopher Walken playing Russian Roulette comes almost too conveniently too mind here. But let's not tar bet365 with that brush as the company appears to be a genuinely British dot com web 2.0 player.
The company explains In-Play as "a game of high availability" (up to 1,000,000 concurrent users on the real time banner system) and low latency on a massive scale (2,000 changes a second), where the user's dashboard is updated in near real-time – typically in under 2 seconds.
Consider that at times bet365 is serving up to 1,000,000 concurrent users and that they have to make 2,000 changes every second on average per week to pages across the system.
This story is bigger than this brief "nip into the bookies" as detailed here, I hope to report again at a deeper level.