---
April 20, 2016 9:08 AM
Hootsuite
,
Social business
Engineers at social media management platform company Hootsuite have had a busy month already -- the firm recently announced the opening up of its API offerings.


RSS Feed

Email a friend
April 18, 2016 7:27 AM
Artificial intelligence
,
Communication
First there was Artificial Intelligence (AI), then came machine learning... neural networks and finally cognitive computing technology.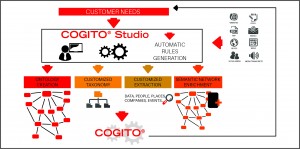 ---
April 15, 2016 2:30 PM
Communication
,
Data
,
Data services
,
Developer
,
Genband
,
IP-based
,
ISVs
,
Mobile
,
Real time
It's Spring conference season and that means three things: 1. People should use more tooth floss & avoid 'convention coffee breath' if at all possible. 2. Florida, Vegas, Barcelona, Amsterdam, San Francisco and various other symposium-friendly locations will be doing good business. 3. The...
---
April 13, 2016 8:34 AM
API management
,
Security
Can we make our mind up about the bots please?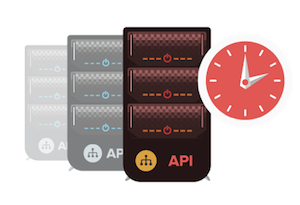 One day we're
---
April 12, 2016 11:27 AM
Box
,
Collaboration
Box CEO Aaron Levie brought his travelling band to London this week for the UK leg of his firm's annual Box World Tour. In case you need reminding, Levie's core ethos hinges around the proposition that firms should have just one 'content system', allow us to explain... This assertion is put...
---
April 7, 2016 9:58 AM
IBM
,
SAP
There's new harmony across the techie ether this week as IBM and SAP cast off their normal "no, our database is better" T-shirts and partner up on what they like to call co-innovation solutions.
---
April 6, 2016 2:47 PM
containers
As a newly formed operational entity, Anchore Inc. has announced the formation of the company itself and (in literally the same mouthful) the firm has launched its beta program for users working with containers. Users can sign up for the Anchore beta program now with an expected availability in Q2...
---
April 6, 2016 10:46 AM
Huawei
There are computing platforms for hosting applications and building custom extension applications, additional functionality libraries and cross-platform compatibility plug-ins in the normal sense... and then there is the Bibliotheca Alexandrina Egypt as a platform.
---
April 5, 2016 2:00 PM
SmartBear
SmartBear's new developer focused test automation tool is called TestLeft. So what? There are many magic rings in this world. The so what factor is down to the tool being able to help developers working in an Agile and continuous delivery environments to create robust tests within IDEs, which...
---
April 1, 2016 7:30 PM
Uncategorized
Microsoft used its Build 2016 developer conference this week to roll out new free development tools to help programmers scale their apps for all platforms.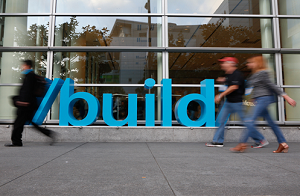 ---