---
May 27, 2015 8:47 AM
Asigra
,
Cloud Backup
If you hadn't guessed it already, June is the last push in the annual tech calendar's conference season before the summer slowdown. Among those hosting the 'party faithful' during the warmer months is Asigra, a name you will know if you have looked at the 'increasingly preferred' data protection...
May 26, 2015 7:30 PM
Uncategorized
As a piece of terminology, "bitcoin software application development" is not in many people's daily alerts -- as of now in 2015. Bitcoin 'custodian' for the capital markets sector Elliptic (a so-called 'fintech' startup) thinks this situation may change and now plays a new card into the Bitcoin...
---
May 26, 2015 1:28 PM
ergonomics
,
iBeani
TechTarget defines ergonomics (from the Greek word ergon meaning work, and nomoi meaning natural laws) as the science of refining the design of products to optimise them for human use. Human characteristics, such as height, weight...
---
May 22, 2015 7:55 AM
Education
,
kids
,
Salesforce.com
Salesforce melted a few hearts yesterday at its World Tour 2015 London event in the ExCel exhibition centre. Developer zones are ALWAYS fabulously 'awesome', but this one takes...
---
May 20, 2015 8:59 AM
Uncategorized
Microsoft Corporation has 'suggested' that the human attention span is now just eight seconds long.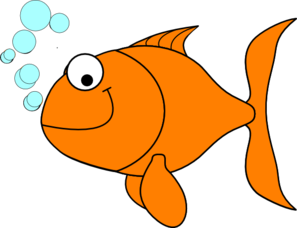 This...
---
May 20, 2015 8:41 AM
Uncategorized
F5 Networks used its Agility 2015 conference in Edinburgh this week to launch a new 'cloud-delivered' managed service to defend against web application attacks. The service also aims to "ensure compliance" across dynamic cloud and datacentre environments. NOTE: F5 it's almost...
---
May 16, 2015 9:06 AM
Uncategorized
Some companies make software. Some companies would rather say that they offer a whole 'suite' of software -- and then again, some companies insist that they offer a whole 'platform' of apps and tools.
---
May 14, 2015 1:46 PM
F5
F5 Networks holds its Agility 2015 conference next week in the bright and shiny Scottish capital city of Edinburgh. There's a bit of urban myth surrounding why F5 is called F5, but popular agreement (and, shamefully, Wikipedia) seems to have settled upon the firm having taken its name from the...
---
May 12, 2015 11:50 AM
Spiceworks
Spiceworks has announced a new developer toolkit, transaction processing capabilities and apps for its App Center. What is Spiceworks?
---
May 4, 2015 4:04 PM
Uncategorized
Jeremy Epstein, senior computer scientist at non-profit research institute SRI International spoke to the Computer Weekly Developer Network blog this week to share his views on the possibility of electronic voting security. Epstein says that although some e-voting is happening in the US, Estonia...
---