---
December 23, 2014 12:05 PM
ERP
,
IFS
,
Santa
Christmas-focused technologists will need to remind themselves of the most pertinent acronyms this season. As a quick refresher...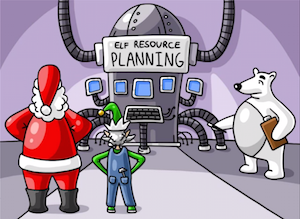 RSS Feed

Email a friend
December 19, 2014 5:19 PM
Uncategorized
SAP has used its 'Press' publishing division to release a new volume entitled SAP ASE / Sybase ASE 16 Administration.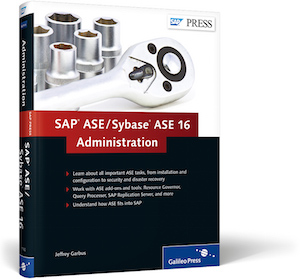 ---
December 18, 2014 3:51 PM
DevOps
The 2014 technology marketing manual page #65718 advocates that IT vendors of all disciplines culture and refine a positioning statement on the portmanteau DevOps. DevOps (as a combination of Developer & Operations) is widely talked up by: a) firms selling software...
---
December 16, 2014 5:12 AM
BlackBerry
,
Developers
,
QNX
,
Software
Okay so hands up, guilty as charged, I didn't think I would be writing this post. As a lifelong BlackBerry user I never 'rubbished' the Alicia Keys reinvention years and the decline of the brand, but I did turn away from an old friend and adopt the use of an Android and Windows Phone with gusto as...
---
December 4, 2014 6:37 AM
HP
By 2020 there will be a x50 increase in the volume of data (a lot of it big) that we need to manage... and, of course, this increase brings with it new and bigger security challenges -- this was part of the opening address delivered by HP CEO Meg Whitman at her firm's HP Discover 2014 event in...
---
December 4, 2014 5:03 AM
HP
Computer Weekly has reported on the 'look and feel' (and flavour perhaps) for those lucky enough to attend the HP Discover Europe 2014 conference held in Barcelona this week. With a set of "polished" keynotes designed to win over the hearts and minds of customers, industry partners and anyone with...
---