---
September 30, 2014 1:03 PM
Uncategorized
Interop is an annual information technology exhibition and trade fair that takes place in five locations around the world, this month's event is in New York.


RSS Feed

Email a friend
September 26, 2014 9:00 AM
Uncategorized
HP this month announced its HP SDN App Store, launching what the firm claims to be 'a new wave' of open software-defined networking (SDN). So what is an SDN App Store?
---
September 24, 2014 2:37 PM
Uncategorized
Professional sysadmin network company Spiceworks has hosted its Spiceworld technical user conference this week in Austin, Texas. Focused on systems administrators (sysadmins) as a starting proposition, Spiceworks will now look to increasingly embrace sysadmins, software application developers and...
---
September 20, 2014 9:05 AM
Uncategorized
This September sees the seventh annual SpiceWorld user conference staged by Spiceworks. Nothing whatsoever do so with 90s girl bands, Spiceworks describes itself as a vertical network for IT that connects more than 2.5 million IT professionals with over 2,300 technology brands -- it's mission is...
---
September 17, 2014 1:59 PM
cloud
,
Helion
,
HP
Okay so we called out (now ex-) Eucalyptus CEO Mårten Mickos for changing his stance on OpenStack and his move to join HP as senior vice president and general manager of its cloud business reporting to Meg Whitman -- but what did Mickos have to say for himself?
---
September 17, 2014 6:01 AM
monetisation
,
SafeNet
As a committed reporting resource dedicated to examining the manifold machinations and manoeuvrings across the software application developer landscape, the Computer Weekly Developer Network recently sat down with the communications team for information security company SafeNet.

0 Comments

RSS Feed

Email a friend
---
September 16, 2014 5:30 AM
Uncategorized
There are IBM Watson lovers and haters. Watson haters (aka "cognophobes") deride IBM for showboating its Watson analytics natural language-based cognitive service as a contrived route to making traditional old Big Blue look sexy again. As the Economist wrote back in 2011... "Watson, as the...
---
September 14, 2014 4:03 AM
Conferences
,
Technology
It is technical conference season, let's face it -- the time has come.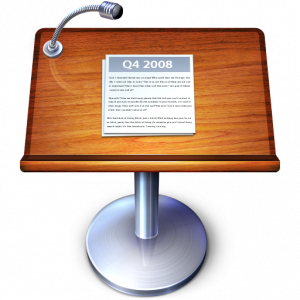 BoxWorks and Intel Developer Forum are...
---
September 10, 2014 4:30 AM
Intel
One of the (arguably) better tech events of the year is staged this week in San Francisco, Intel Developer Forum.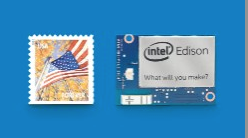 With...
---
---