---
August 29, 2014 8:51 AM
HP
,
Server
According to Merriam-Webster, COMPUTE is a transitive verb meaning: to determine especially by mathematical means; also : to determine or calculate by means of a computer. 1: to make calculation : reckon 2: to use a computer According to HP, it is the term we will...
August 28, 2014 12:23 PM
Uncategorized
As we know, companies like HP and IBM now talk about "vertical servers" these days. These are big old boxes of compute power that have been pre-engineered with the right mix of Input/Output (I/O) technologies, or memory-specific components, or processing power, or other. They're not exactly...
---
August 26, 2014 4:54 AM
Internet of Things
This is a guest post by Trevor Pott, professor emeritus of full-time nerdyness, systems administration, technology writing and consulting. Based in Edmonton, Alberta, Canada these days, Pott helps Silicon Valley start-ups better understand...
---
August 24, 2014 10:35 AM
Technology
Should the modern Europhile not be building in conferences, exhibitions and symposia all around the continent this coming autumn (that's fall to our American cousins - Ed) to gain a complete Euro-wide impression of technology?
---
August 22, 2014 3:42 AM
Big Data
,
sailing
,
SAP
Your average technical writer generally needs a really good reason before agreeing to get up at 5 am and take the early train to Cardiff central... ... but it turns out that SAP Extreme Sailing is indeed reason enough. What is Extreme Sailing?
---
August 19, 2014 4:32 AM
cloud
,
DevOps
The great and the good of the cloud computing community gathered at the Rackspace DevOps Breakfast Panel Debate this week in London's glittering Soho district. Attending this month's "discussion panel breakdown session" were speakers from DevOps Guys, Dataloop, Skelton Thatcher, Eagle Eye and,...
---
August 17, 2014 7:09 AM
Developer
,
Microsoft
,
Mobile
,
WIndows Phone
Microsoft's recent Windows Phone 8.1 Update for developers includes the UK beta for Cortana.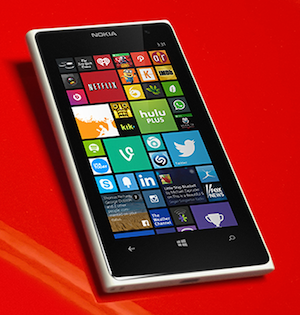 For those not in the...
---
August 14, 2014 2:20 AM
WordPress
Everyone's favourite "we buy more double page advertisements in the technical press than any other company" web hosting company 1&1 Internet has launched a new software application developer cum user community portal.
---
August 13, 2014 3:17 AM
devices
,
holiday
This is an exceptional 'personal' technology blog rarity, normal CWDN content resumes immediately after posting. It's rare that I ever have cause to spend a 24-hour period offline, but when Mrs B asked to go and see the 'jewel of the Med', a trip to the Aegean paradise of Santorini was...
---