---
May 22, 2014 2:54 PM
CA
,
Migration
,
Redmond
,
Windows XP
More developers are becoming DevOps pros, or so we are to believe if we follow the current industry hype cycle. But who are the DevOps guys (and girls) really? CA Technologies made some comments at the last Mobile World Congress exhibition suggesting that in fact, most DevOps...
May 22, 2014 3:19 AM
Mobile
,
Mobile Application Development
,
SAP
,
Software
,
Sybase
This is a guest Computer Weekly post by Rick Costanzo, SAP executive vice president and general manager of global mobility solutions. Costanzo joined the company around the time of Mobile World Congress 2013 and in this article he articulates the...
---
May 20, 2014 7:20 AM
Uncategorized
The information technology industry needs very little excuse to host a convention, symposium, exhibition and/or conference in this day and age, so thank goodness for promotional packs of gummy bears, free T-shirts and miniature strong mints to mask the malodorous threat of "coffee breath" which...
---
May 15, 2014 12:48 PM
B2B
,
NetSuite
,
robot
,
ROBOTS
,
X2X
NetSuite SuiteWorld 2014 is staged this week in sweltering San Jose temperatures approaching 40 degrees C. But despite the early heat wave, the focus here has been one of product updates and customer connection points. NetSuite has used this event to detail new features in its product base to the...
---
May 14, 2014 12:51 PM
Microsoft
,
NetSuite
NetSuite is keen to reinforce the fact that it is the only true cloud ERP player; the firm was around before this thing "called cloud was called cloud" and so has engineered both its customer and user/developer offerings for a more native embrace of the online world. When NetSuite talks about its...
---
May 7, 2014 10:12 AM
analysis
,
Big Data
,
cloud
,
Rackspace
,
Wearables
Software application development professionals may have a new target market for programming to as a result of the growth in 'wearables' and their connection to cloud backend computing with big data analysis streams. We say "may have", but let's just put that into context. Sensors and wearables...
---
May 6, 2014 12:25 PM
Data lake
,
EMC
,
Storage
EMC says that the so-called "data lake" is the foundation for the next generation of our data warehouses, which (again according to EMC) will be specified by software that will create a software defined datacentre. What is a data lake? The concept of the data lake comes about as...
---
May 4, 2014 7:39 PM
Uncategorized
SAP's lead innovation man Dr Vishal Sikka has resigned.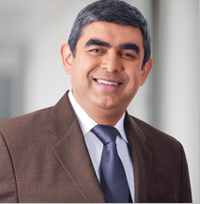 ---
May 1, 2014 10:05 AM
Uncategorized
Just when you thought it was safe to go back into the water and we all understood big data and analytics, the industry bites back. Just when you thought you knew enough about analytics to get through a technology news announcement without gagging at the phrase: "With this tool, you can start to...
---