---
April 29, 2014 2:09 PM
cloud
,
IBM
,
Software
IBM has launched a new cloud marketplace to coalesce its own portfolio of cloud services (and those of third-party providers) and provide a developer-facing ecosystem. IBM claims that today, there is a US$250 billion cloud market opportunity. So what is IBM opening up...
---
April 28, 2014 12:47 PM
cloud
,
IBM
,
IMPACT
IBM staged its Impact 2014 conference in Las Vegas this week to what is said to be 9000 attendees (IBM clients, business partners, developers etc.) from (probably) most of the civilised nations on Earth.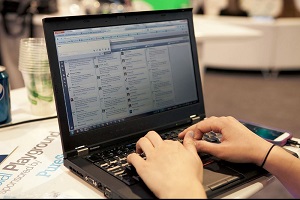 ---
April 25, 2014 10:37 AM
micro-moment
,
Salesforce.com
Estimates from 2013 suggest that UK users look at their mobile devices an average of 34 times a day, a number that has helped give rise so what vendors like to call the so-called "micro-moment" app experience. The mirco-moment app Industry pressure now points towards the need for...
---
April 23, 2014 2:37 PM
Google
,
Google Glass
So we all know that Google Glass is (kind of) available now and it represents one of the most progressive manifestations yet of real 'wearable' technology, right?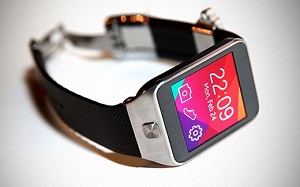 ---
April 17, 2014 10:15 AM
Uncategorized
Better technology innovation and more intuitive software application development should lead to more efficiency and therefore less technology being needed, right? Wrong. Comments made by Ovum's principal analyst for software Roy Illsley at his firm's recent industry congress meeting point to the...
---
April 16, 2014 11:58 AM
Fusion-io
Second only to the programming spin that focuses on DevOps is the emergence of what we might call the rise of the true 'data developer'. The data (or database) developer is focused on tools that can reduce transaction latencies inside modern data warehouse environments, very often now employing...
---
April 14, 2014 11:11 AM
Uncategorized
IT automation company Chef has played its annual PR joker trump card this week and suggested that a new 'power-class' of developers is emerging. NOTE: The firm produces a model for automating IT infrastructure and applications that drive what it calls 'self-reliance' across...
---
April 11, 2014 9:21 AM
Uncategorized
Never shy of a long product name, TIBCO this week is hanging out the bunting and flags to celebrate the arrival of TIBCO ActiveMatrix BusinessWorks 6.0 -- a "technology-neutral platform" for data.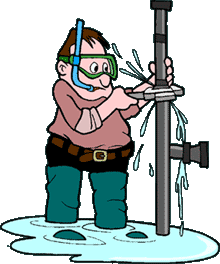 ---
April 10, 2014 8:40 AM
Uncategorized
A new Silicon Valley here in Europe? A Portuguese Costa do Silício (coast of code) perhaps?

Could Portugal really be the...
---