---
January 30, 2014 7:17 AM
Microsoft
,
Open source
Microsoft's forays into open source have ranged from integrations with established OSS 'entities' like SUSE (these days known as the Microsoft SUSE Alliance) and onward to Jean "Mr XML" Paoli's own Microsoft Open Technologies division as it stands today.


RSS Feed

Email a friend
January 29, 2014 4:52 AM
Mobile Application Development
,
Security
,
User experience
,
User Interface
This is a guest post for the Computer Weekly Developer Network by Paul Steiner -- general manager for EMEA of enterprise-class secure mobile productivity solutions company Accellion.
---
---
January 27, 2014 5:52 AM
Application Lifecycle Management
,
cloud
,
Oracle
There's a problem with cloud computing. Actually, there are lots of cloud industry problems including: • Over-hype from the start. • Confusion over security. • Public, private, hybrid choice (is that #PubPriHy cloud?) and, • ... many other issues such as compliance and governance...
---
January 24, 2014 7:36 AM
Developer
,
innovation
Can a Twitter interchange and ensuing blog help coin a new technology term? Computer Weekly Developer Network related tweeting activity this week saw mention of how often we hear new innovation in software application development talked about in terms including:
---
January 22, 2014 4:53 AM
Is Microsoft about to welcome back the start button? Windows 9 'Threshold' is said to be about to preview at the company's annual developer convention Build 2014 in April. Don't get too excited, nothing is official and if you use Windows 8 properly you don't actually need the start button -- see...
---
January 15, 2014 4:52 AM
gesture
,
Intel
,
touch
We are all looking for the next so-called 'paradigm shift' sea-change 'strategic inflexion point' platform upheaval, so could 3-D touch/gesture-based augmented reality (AR) development be the next big thing?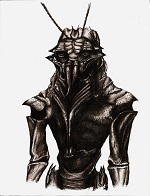 ---
January 13, 2014 5:29 AM
debugginig
,
social media
,
twitter
I have for many months tried to engage with the technical and communications teams at Twitter and Tweetdeck. It's a bit like trying to talk to that large company from California named after a fruit i.e. they might occasionally reply, but you don't ever feel like you're going to get any insight...
---
January 7, 2014 3:14 AM
Accenture
Accenture has surveyed 6,000 people in six countries on consumer technology spending and usage, hardly the stuff of software application developer analysis columns right? Well yes, apart from one thing, more than half of consumers (52 percent) are interested in buying
---
January 3, 2014 6:50 AM
Uncategorized
Developers should take note of the more evolved and complex nature of cloud computing environments in the wider sphere of total computing ecosystems -- so much so that they should consider cloud as sometimes, more than just "simple" software application development processing and storage capacity...
---