---
November 27, 2013 6:14 AM
BYOD
,
Gartner
Is it fair to refer to the term Bring Your Own Device (BOYD) as "hackneyed" or even over-used, already? Given the inexorable rise of consumer-driven IT adoption, there really isn't much getting away from this phrase -- not today, not next week and not next year. But who's problem is BYOD?...
November 25, 2013 6:28 AM
cloud
,
Developer
Is cloud impacting real programming in software application development environments and are we creating a new breed of cloud programmer that behaves differently? Bereft of a 'Magic Quadrant' to reference, Forrester earlier this year proffered forth claims that "less than quarter of all developers...
---
November 22, 2013 5:13 AM
APIs
,
social media
,
Video conferencing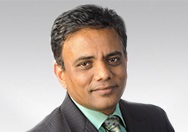 This is a guest post for the Computer Weekly Developer Network by A.E. Natarajan, executive vice president of...
---
November 22, 2013 4:50 AM
Apple
Apple has rolled out its iOS 7.1 mobile operating system update to registered software application developers. News of iOS 7. 1 is scant at this time because: a) Apple covers most things with an NDA b) Apple won't give press access to its developer network c) Apple is Apple There are a few...
---
November 21, 2013 8:57 AM
CA
,
DevOps
,
Software
So CA Technologies' UK CEO Mike Gregoire thinks he knows how DevOps and software application development methodologies are evolving right now. It's all very well for a CEO to stand up on stage and say that today we exist in a so-called "application centric" world -- it's good stock standard fodder...
---
November 19, 2013 6:13 AM
.NET
,
Developer
,
Microsoft
,
Programmer
,
Visual Studio
Microsoft has officially taken the shiny wrappers off of Visual Studio 2013 and the .NET 4.5.1 platform. Along with additional Windows Azure developer services now being called "Visual Studio Online", Microsoft asserts that "devices & services transformation" are working with its vision for...
---
November 12, 2013 4:33 AM
Big Data
Gartner's Doug Laney has identified what he calls "dark data" as a new kind of asset class worthy of being put on the corporate books. Andy Green, content specialist at Varonis also likes this new term and says that dark data is a subset of big data i.e. enormous but without formal boundaries as...
---
November 11, 2013 5:00 AM
Developer
,
Testing
The Computer Weekly Developer Network this week caught up with Mithun Sridharan of Passbrains, a company that describes itself as an on-demand real-world testing specialist for mobile, web and desktop applications. Sridharan has commented that with...
---
---
---