---
September 30, 2013 7:21 AM
Uncategorized
To glean some insight into how modern video games development is shaping up today, the Computer Weekly Developer Network caught up with Richard Huddy, European gaming enablement manager at Intel.


RSS Feed

Email a friend
September 24, 2013 2:45 PM
ADA
Commercial Ada software solutions company AdaCore has launched a free training programme for developers and hobbyists interested in understanding and learning Ada. AdaCore describes Ada as a "state-of-the-art" programming language designed for large, long-lived applications where an environment...
---
September 21, 2013 7:39 AM
Asset management
,
Intel
As software application development now spans an infinite variety of user touchpoints across a multiplicity of devices, is it fair to assume that our definition of digital assets...
---
September 17, 2013 1:53 PM
Box
,
cloud
,
content
This week's BoxWorks 13 has seen the firm put out an increasingly confident set of messages to explain where its secure content sharing platform is going. But first a question: what is a content sharing platform if it's not just a cloud storage service? The firm sent out details for this week's...
---
September 15, 2013 1:56 PM
Box
,
cloud
Box CEO Aaron Levie has already said that he feels the IT industry needs a "more innovative and more prosperous" version of Microsoft -- although he is admittedly not looking to become the next Steve Ballmer.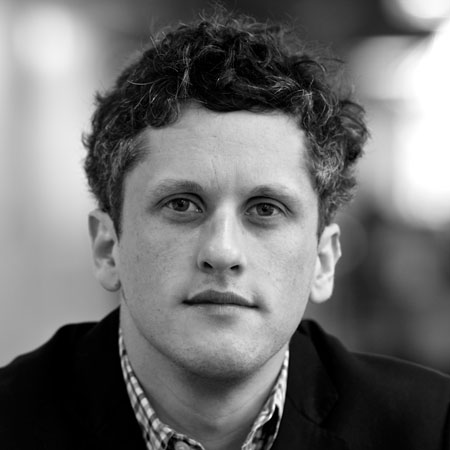 ---
September 11, 2013 9:29 AM
Intel
,
Software
There's some thought provoking discussion going on at Intel Developer Forum this week. Intel is rolling out a bunch of new processors and developer suites and you can read about those items in the product blogs... ... but it is the futurists and the microprocessor evangelists who have some of the...
---
September 10, 2013 3:07 PM
Intel
,
Processors
,
Programmer
Steve Brown, Intel chief evangelist and futurist kicked off this San Francisco located event this year with what is now (for all vendors) known as the "day zero" pre-show briefing. The company is using this year's gathering of programmers and other IT pros to explain where its vision of future...
---
September 6, 2013 9:29 AM
Developer
,
Intel
Intel kicks of its eponymously named developer forum (IDF to the cognoscenti if you don't mind) next week in San Francisco's Moscone center/centre for what is its 13th (lucky for some) year. This year we can expect to hear the firm talk more about enterprise cloud adoption in an open data centre...
---
September 6, 2013 5:48 AM
Cloud Computing
The cloud computing model of service-based IT delivery has been over-hyped, over-sold and (in many respects) over-talked. This space's next big thing is the high-performance bare metal cloud solution. But what is bare metal cloud? Who uses it? What does it do? -- and how should developers code for...
---
September 4, 2013 3:19 AM
DevOps
If you believe the hype cycles, DevOps is getting sexier. Well, to be more accurate (and bit less headline grabbing-ly dramatic), DevOps is becoming a more discernable real-world technology proposition and can now be perceived as a tangible discipline inside datacentres and developments...
---