---
March 28, 2013 6:56 AM
Python
Developer newswires are alight this week with news of the U.S. Defense Advanced Research Projects Agency (DARPA) announcing a $3 million dollar (£2 million pound) funding commitment directed towards the


RSS Feed

Email a friend
March 25, 2013 3:41 PM
Microsoft
,
Windows 8
,
Windows Blue
Windows 8 has been doing its level best to try and wean us off of the WIMP "windows, icons, menus, pointer" standard that has characterised the lion's share of our computing experiences for the last couple of decades. But how do the software application developers feel? Attend any...
---
---
March 18, 2013 5:15 AM
Android
,
Mobile
,
Security
Android-based embedded systems get a security lock down this month in the form of the newly released McAfee Application Control for Android. This security product resides inside the Android kernel, embedded in the operating system -- on the inside. The firm contends that it is the only security...
---
March 13, 2013 3:39 PM
concurrency
,
HTML5
,
Intel
,
parallelism
,
Processors
,
Programmer
,
touch
Software application developers have (to a degree) been able to tap into greater power channels for their applications by relying on additional hardware resources (rather than refining their code as such) for some time now. Specifically, programmers have been able to "just throw another core at...
---
March 12, 2013 4:16 PM
Data Management
,
MDM
This is a guest post to the Computer Weekly Developer Network by Yves de Montcheuil, VP of marketing at open source data management and application integration company Talend. Organisations...
---
March 11, 2013 7:21 AM
Cisco
,
embedded
,
Ericcson
,
Internet of Things
,
SAP
As we now develop a wide array of M2M implementations that help us build the so-called Internet of Things, the truth is that The Internet of Things is now the Internet of M2M Things. NOTE: M2M technology supports wired or wireless communication between machines. M2M is used in...
---
March 8, 2013 6:10 AM
Developer
,
Salesforce.com
This is a guest blog for the Computer Weekly Application Developer Network By Adam Seligman, VP of developer relations at salesforce.com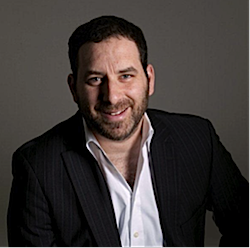 ---
March 6, 2013 2:30 PM
Continuous delivery
,
Jenkins.
,
ThoughtWorks
March 2013 is already a good month for software application development 'continuous delivery and integration' tools and their methodologies -- and it's not every turn of the calendar page that you can say that. Java Platform as a Service (PaaS) company CloudBees has announced an integration...
---
March 4, 2013 6:26 AM
Dubai
,
localisation
,
Programmers
,
samsung
Dubai is known as one of the more high profile oil rich Emirates of the Gulf region's 10 total Emirates. Sitting among the seven "united" Arab Emirates (thus forming the UAE), there are a total of nine Emir-led states in the region if we also include Qatar and Kuwait. NOTE: As...
---