---
February 29, 2012 4:18 AM
Afaria
,
Mobile Application Development
,
Mobile enterprise
The mobility revolution will not be televised. That's because it's all happening in the data centre as mobile applications are being "managed" to a higher degree than ever before. Managed applications? Yawn, boring, forget it -- right? Have you stopped reading already? Have you heard this all...
February 28, 2012 4:22 AM
iPhone
,
Mobile
,
Testing
,
Users
You don't buy a new car without kicking the tyres first do you? Well, these days you probably look up a car's most common failure points and faults online while also tracking web-based valuation sites, but you know what I mean. As general car drivers we are generally not mechanics, so what use is...
---
February 27, 2012 1:14 PM
Akamai
,
cloud
,
Security
With cloud computing application security still something of a moot point, a number of vendors are now attempting to align new and existing offerings to address the risk of security breaches in the virtual cloud domain. Akamai is one such protagonist and the firm's Kona Site Defender has been...
---
February 23, 2012 5:57 AM
Games
,
platforms
Paris, France was this week's location for social gaming platform company Gree to hold its first European press conference. Founded by Yoshikazu Tanaka (that's Tanaka San to you and me) -- Japan's answer to Mark Zuckerbueg, Gree has been ranked as Japan's fastest growing tech company in 2010 and...
---
February 22, 2012 3:34 AM
Data
,
Mobile
,
Real time
There's too much talk in information technology at the moment. I know: hello pot, I'm kettle -- who I am to rant about IT commentary? But hear me out... The automated distribution of so-called "news" relating to tiny point-level platform and application adjustments is everywhere. The real future...
---
February 17, 2012 4:27 AM
Apple
,
Developer
Apple has released the ninth major release of its OS X operating system to developer preview stage. Continuing the big cat family naming tradition, Mountain Lion will introduce Messages, Notes, Reminders and Game Center to the Mac, as well as Notification Center, Share Sheets, Twitter integration...
---
February 16, 2012 5:55 AM
BYOD
,
government
,
Mobile Application Development
Much though we may deride our government's best efforts to drag the tea and biscuit-chomping safe-job-for-life civil servants that line Victoria Street into the 21st Century, the UK public sector does appear to be trying to embrace the new world of information technology effectively. Not only do...
---
February 15, 2012 3:22 AM
Start up
Company names have a certain special place in the information technology industry. If you are about to launch the "next big thing" in cloud-based mobile next generation web 2.0 enabled geo-location aware Software-as-a-Service computing then you will want to know how to name your company right? So...
---
February 14, 2012 5:08 AM
requirements
There's a great visual joke used to illustrate what the world of software application development requirements management entails. You can view the cartoon I have in mind at My Project Management Expert (dot com)
---
February 10, 2012 8:42 AM
Infragistics
,
Mobile Application Development
,
User Interface
This is a guest post to the Computer Weekly Developer Network written by Marshal Datkowitz, a senior user experience architect in the 'user experience' group at Infragistics.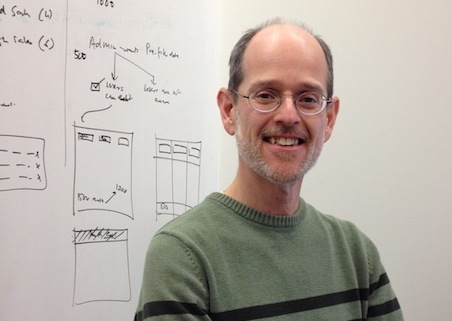 ---