---
November 30, 2010 1:01 PM
ALM
,
Application Lifecycle Management
,
HP
HP Software VP for EMEA Neil Weston has been pressing the flesh with the press this week as part of HP Software Universe 2010, which is being held in the Catalan capital of Barcelona. Weston made one comment in briefings that in many ways sums up what the company is trying to say about its...
November 30, 2010 8:24 AM
Data
,
devices
,
HP
,
SaaS
,
Services
Welcoming 3000 attendees here in Barcelona to HP Software Universe 2010 this morning was Neil Weston, VP & GM HP Software EMEA. The big news later today is the release of HP Application Lifecycle Management version 11. But before the news (which I will cover later), I think it's worth...
---
November 29, 2010 10:27 AM
BTO
,
Data
,
SaaS
Barcelona plays host to HP Software Universe 2010 this week from November 30th to December 2nd and, arguably for some, this "tier #1" tech player has been comparatively quieter than many of the other software-focused IT Goliaths in recent years. So is the company's Business Technology Optimisation...
---
November 26, 2010 10:40 AM
Developers
,
Users
,
Windows Phone 7
Just six weeks after the launch of Windows Phone 7, Microsoft has announced it now has almost 3,000 apps and games on its 'Marketplace' website. Things are looking good then -- and there's also been an 80% increase in the number of registered programmers since September, with more than 15,000...
---
November 25, 2010 9:50 AM
Business Intelligence
,
Data Analytics
,
IBM
The fallout of attending the IBM Information on Demand conference last month in the USA is that the PR stream is somewhat of a case on 'More Information Than You Demanded', but then that's part of the game that we all play. What I failed to report on at the time were the trends driving innovation...
---
November 24, 2010 10:38 AM
Mobile development
,
Tablets
I have been working on a piece with esteemed blogger and corporate writer Eric Lai this week looking at predictions in the enterprise mobility space. The upshot of which was that Lai had taken the obvious by clever route to predicting that there could be...
---
November 22, 2010 12:37 PM
Open source
,
SLA
,
telecoms
Unified telecommunications player Clarity has said that Bulgaria's leading telecom operator VIVACOM has gone live with its Unified OSS platform in Plovdiv, southern Bulgaria.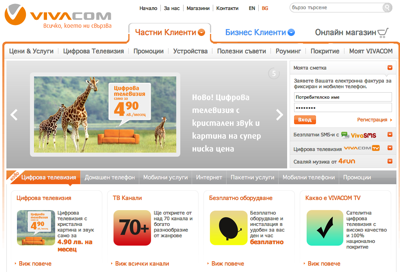 ---
November 19, 2010 9:46 AM
Agile
,
Agility
,
Integration
,
Testing
Much of the last decade's software application development publicity has been characterised by vendors at various segments of the application lifecycle telling us that a huge percentage of projects go bad and fail to deliver.
Failing to deliver: on time, on budget, on spec or even at...
---
November 18, 2010 9:29 AM
CA
,
clones
,
Websites
Information technology case studies generally play the role of Marmite in the marketing mix i.e. you either love them or you hate them. While some say that they show the role of true practitioners in practice; others say that they are nothing more than 'showboating' after a customer win.
...
---
November 16, 2010 11:06 AM
Developers
,
Google
,
Security
,
Web development
,
Web services
I am currently the happy holder of a set of Delta Air Lines tickets which I will be using next month to fly on a transatlantic and then domestic American pair of journeys.
Not only am I happy to report that Delta's cabin service is professional and friendly having been a recent...
---